7 Great Make up Tutorials for Skin with Acne ...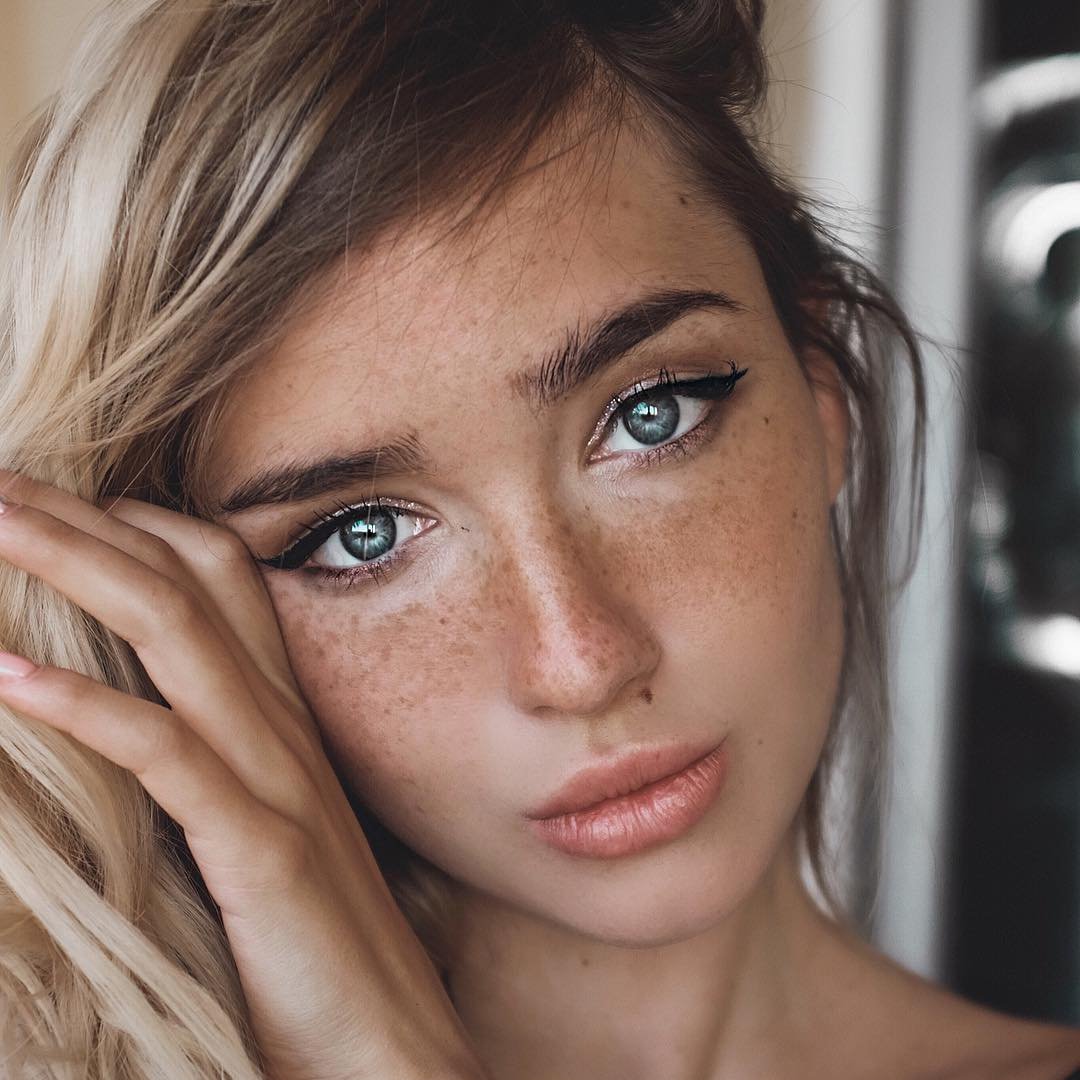 Makeup tutorials for acne prone skin are really making it easier for people with this skin condition to have clearer, better-looking skin on daily basis! You can go full coverage, opt for medium coverage or very light coverage yet still apply various makeup tricks for covering acne and scarring! Sounds impossible? Well, the creators of the videos I'm about to show you have all developed their own routines and are more than happy to show you how makeup for acne prone skin is done! Take a look!
1.

Foundation Routine for Covering Cystic Acne and Scarring
Cassandra Bankson a.k.a The Gorgeous Girl, featured in this first video for makeup tutorials for acne prone skin, definitely has a miraculous foundation routine! Follow her lead, ladies, and you'll have that great looking skin in no time! She should be an inspiration to us all and the very fact that she doesn't let her acne problem get in the way of showing off her gorgeous features and personality really does speak for itself! Take a look, use her tricks and enjoy your great appearance every day, even if you happen to be fighting acne at the same time.
2.

Winter Makeup for Acne Prone Skin
Super moisturizing and totally natural looking, this makeup tutorial for acne or blemished skin in general will teach you how to achieve that "no-makeup" makeup look that allows long wear without flaking and shiny, oily areas! Good base and proper skin care are the keys, of course, and I love the fact that this girl knows it too! Take a look! It's a great one!
3.

Acne Coverage Routine with Drugstore Brands
Think drugstore products can't be used to get a really professionally made up appearance? Guess again! Or better yet, see for yourself! Anything from Sephora and E.l.f to MAC (which isn't actually a drugstore brand but okay, having a good concealer does pay out) can be layered in the same way, providing coverage, natural effect and long wear that is crucial for skin with acne. Check it out to learn a few of this girl's makeup tricks for covering acne and don't forget to let me know how it turned out!
4.

Foundation Routine for Covering Acne and Scarring
I have more interesting makeup tutorials for acne prone skin, ladies, and this is definitely one of them! Duh, pretty obvious, huh? What I like about it is the fact that it shows how to mix products to achieve that perfect base both color and coverage-wise, helping you create your ideal shade and consistency! It's simple, it doesn't require a lot of products and will definitely help you update your own foundation routine with a new makeup trick (or two!) for covering acne and scarring.
5.

Makeup Trick for Less Visible Pores
Okay, my ladies, you simply have to check this out ASAP! It's super simple, it's super easy and there's no extra work involved! Just take the brush you'd normally use, the foundation you'd normally use and give this a try! It's great if you have really wide pores as a result of acne or blemishes and an overall great trick any girl should know!
6.

Makeup Tutorial for Acne Scarring Coverage
Now you see them, now you don't! Speaking about those miraculous makeup tricks for covering acne you should know…here's another short & sweet tutorial to help you update your routine without actually have to change the products that you like! Ha! Who knew covering deep scars could be done in such an easy, budget-friendly way!
7.

Foundation Routine with Make up Forever Foundation
Okay, well, I've noticed girls on YouTube seem to love the Make Up Forever HD foundation and the fact that it is a matte foundation really makes it great for acne prone or generally easy to break out skin. This last video on my list great tutorials for acne prone skin will show you how to blend in two shades for a perfectly natural, non oily look and maybe even inspire you to give a few new products a shot! I will be trying this foundation out for sure!
Hope you've checked all of these makeup tutorials for acne prone skin, ladies! If not, definitely do so, as they will help you both find perfect makeup for acne prone skin and learn how to cover up critical areas in order get a glowing, natural complexion that reveals none of the skin-related problems you have to face daily. How do you cover up your acne prone skin? Remember, let me know your results after you try these fab makeup tutorials!
{{#comments_count}} Show Commnents ({{comments_count}}) {{/comments_count}}