6. Harry Potter Nail Decals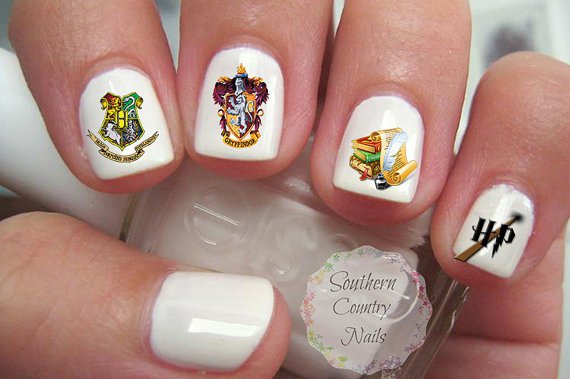 Don't let your face have all the fun, get your nail in on the HP love, too. Etsy vendor Southern Country Nails has Harry Potter waterslide nail decals with house logos and the movie logo. Great for gals like me who aren't that good at nail art but still want their nails to make a statement. They also make the perfect finishing touch to your pastel or white mani!
Harry Potter Glitter Top Coat
Explore more ...