How to Look Sexy in Sheer Lipstick ...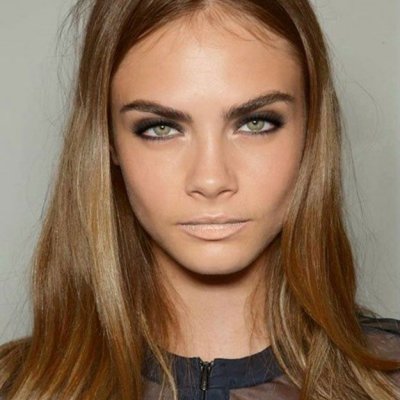 Sheer lipstick is taking this summer by storm. The super lightweight formulas are perfect for hot summer days, but the deep pigments won't skimp on coverage. That means a summertime worthy lipstick that easily gives you the look you crave. What more could a girl ask for? If you decide to go sheer, here are the rules for wearing it. Don't worry – they aren't complicated or time consuming, but they will leave you looking fabulous in no time.
1.

Skip the Lip Primer and Wear Sheer Lipstick All by Itself
Because many sheer lipstick products are infused with creamy nourishing ingredients, they work just fine on their own. The products are designed to stay put without all the extra work involved with traditional lipsticks. Simply slick on your favorite sheer lipstick and pat with your fingers to set. You're good to go!
2.

Carry Your Tube with You for Easy Reapplication
You are going to love the feel of the lightweight sheer lipsticks, but they don't stay put as long as other lipsticks. It might sound like a tradeoff, but since it's so easy to apply the sheer formulas, it only takes second to revitalize your color every couple of hours. It won't even seem like that much work!
3.

Stick with the Colors of Lipstick You Typically Choose
Experts recommend choosing sheer lipsticks in shades that you would choose when buying traditional lipstick. This ensures that you are using hues that you already know bring out your skin tone and enhance your natural beauty. If you do want to branch out and experiment with something new, choose from inexpensive products so you don't have to shell out a ton of cash for a product you might not like.
4.

Create Your Own Perfect Color by Layering a Couple of Shades
Don't feel like you have to be restricted to the sheer lipstick colors you see on store shelves. If you can't find the exact hue you want, try layering a couple of other colors to make it yourself. After all, you deserve to have the precise lipstick color that makes you happy!
5.

Cover Your Sheer Lipstick with a Gold Colored Gloss
Make-up experts say that this can save any color if you decide you don't like it. The gold neutralizes the shade and makes it shimmer, something that looks good on just about anyone. Keep a gold gloss in your make-up bag and you'll always be ready to get the best looking sheer lip color in the world.
6.

Keep in Mind That the Color Will Look Darker in the Tube
Unlike traditional lipsticks, sheer colors go on light so the color will look more saturated in the tube. That means that you should definitely try the color before you buy. Use the tester tube on the back of your hand to see if the shade will work for you. Easy enough, right?
7.

Forget the Rules That Say You Have to Tone down Eye Make-up with Bright Lipstick
Because sheer lipsticks are lighter, you can still go for a smoky eye or other dramatic eye make-up look, no matter what color your lips are. Basically, there is really no wrong way to wear sheer lipsticks so go ahead and do it any way you want to. Have fun with it!
Are you excited to try sheer lipstick now? It really is perfect for summertime!
{{#comments_count}} Show Commnents ({{comments_count}}) {{/comments_count}}