7 Makeup Tricks to Get All Eyes Focused on Your Eyes ...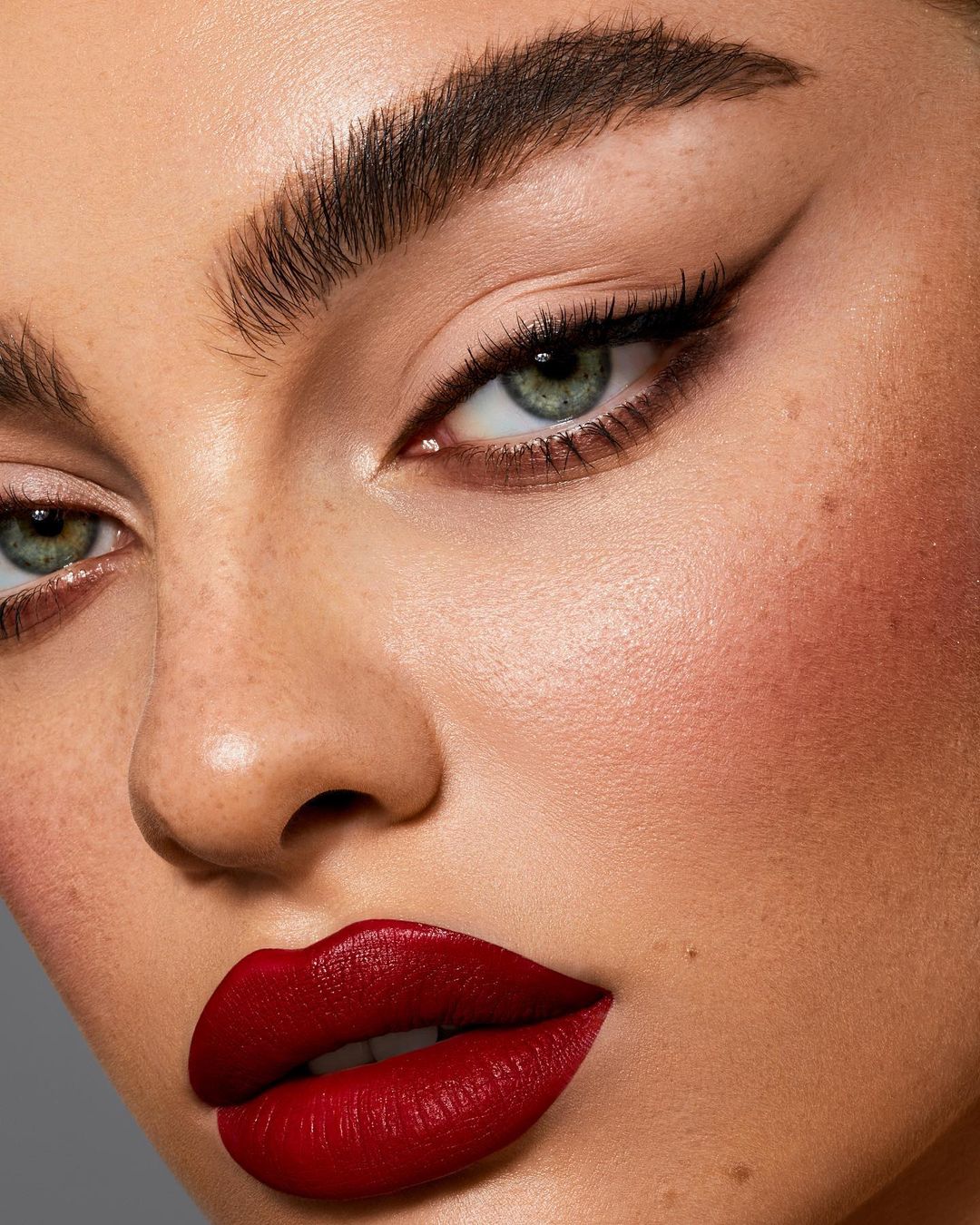 Don't you love an eye makeup look that you can't look away from? Do you want to know the secrets behind that sort of look? These're the 7 makeup tricks to get all eyes focused on your eyes! Every girl needs to know how to make her eyes the shining star when it comes to makeup application.
1.

Choose Eyeshadow Shades That Contrast to Your Eye Color
Rather than just going for the basic neutral palette so many of us wear for our daily look, consider choosing eyeshadow shades that contrast your eye color. This means you're going to choose an eyeshadow shade opposite of your eye color to give your eyes a look that really pops . This will be the color opposite your eye color on a color wheel. So blue eyes will want shades with orange such as copper, brown eyes need blue and green shades and hazel-eyed beauties will look best in shades with a hint of rose or purple.
2.

Don't Forget Your Brow Bone
It's easy enough to forget your brow bone. We apply a base color and crease color and then call it quits. But giving your brow bone attention can add something special. Choose a very pale color to highlight the brow bone area, perhaps one with a touch of shimmer. Step back from the mirror and notice what a difference this makes .
3.

Master the Winged Liner Look
I think the winged liner look is the most beautiful eyeliner look there is. It's very popular right now yet it also has a classic, vintage feel. It's true that it isn't an easy look to master. However, with time and practice, you can get it. Try it out when you have lots of time to work on it.
4.

Discover the Magic of Lash Primer
Aw, lash primer. It's quite the amazing little product! It gives your mascara superpower. It works by building up your lashes so that they're longer and thicker when you apply mascara. The finished look is one that's certain to wow .
5.

Don't Settle when It Comes to Mascara
Mascara is a makeup product usually either flips or flops. And women have such individual taste in what they're looking for from a mascara so it's really a process of trial and error to find one you love. You do want to keep looking until you find one that's right for you. Some that I currently love are Benefit's They're Real, Maybelline's Lash Sensational and L'Oreal's Voluminous Butterfly Mascara. The wands to all of those are fabulous and that's what really makes a mascara.
6.

Highlight around the Eye Area
We talked about highlighting the brow bone but you don't want to stop there. The area around your eyes is important to work with, too. You want to make sure your dark circles are concealed first. A great concealer that also adds an illuminating quality is It Cosmetic's Bye-Bye Undereye. You can also add a highlighting product such as Benefit's High Beam to the tops of your cheekbones and your temple area to give your eyes center stage.
If you want your eyes to have all the attention then tone down your lipstick. Nude lips are very fashionable right now so you won't have any trouble finding lipstick in this color family. I think Adele is a perfect example of how nude lipstick can be both beautiful and helpful in giving your eyes the attention they deserve. Mac's Crème Cup And NYX's Stone are great nudes to try.
These're 7 tips to help you make sure all eyes are on your eyes. How do you make your eyes stand out? What're your favorite eye makeup products?
{{#comments_count}} Show Commnents ({{comments_count}}) {{/comments_count}}