7 Natural Makeup Products That Aren't Harmful to Your Skin or the Environment ...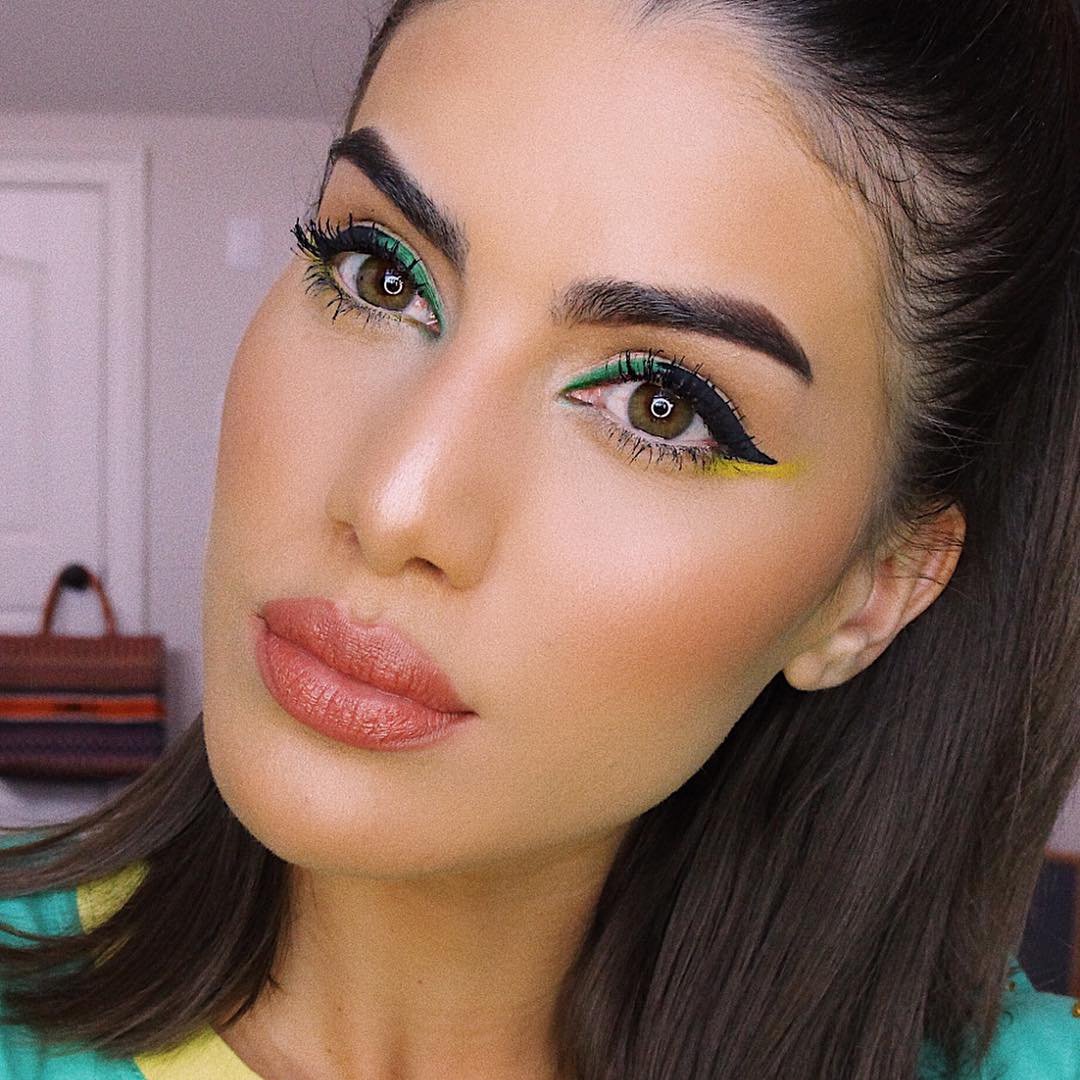 If you choose to wear makeup, natural makeup products are the way to go. They are free of synthetic chemicals and dyes, and are actually nourishing to the skin. Most makeup products are full of carcinogens, chemicals, and unnatural ingredients that are not beneficial (and may actually be harmful!) to your skin – your largest organ. If that weren't bad enough, many cosmetic companies test on animals and harm the environment with all the chemicals and pollution. These natural makeup products don't harm the environment at all, and are great for your skin – everybody wins!
1.

Out of Africa Lip Balm
This is my favorite of these natural makeup products, mostly because this is the only makeup product I still use (I gave up wearing makeup a while back, but I see why people still wish to wear it and am thus providing better options). I love this brand because of its beautiful, pronounceable ingredients and that it's vegan and cruelty-free. It comes in so many different flavors as well, including tropical vanilla, strawberry, peppermint, orange cream, pomegranate-acai, and unscented. My favorite is tropical vanilla, and my friend could even smell it when I used it and asked me to buy her some! The main ingredient in these lip balms is pure unrefined shea butter, which provides healing fats. There is nourishing vitamin E and essential oils added as well. All of Out of Africa's products are eco- friendly, and contain no parabens that are harmful to the environment. You can find these online on iherb.com or luckyvitamin.com or at your local health food store.
2.

Lavera Natural Liquid Foundation
Lavera Natural Organic Liquid Foundation is a great vegan alternative to regular foundation. Instead of containing artificial ingredients, this foundation uses argan oil and vitamins A, C, and E to help nourish your skin. It covers up blemishes, and is available in four different skin color shades. There are no synthetic ingredients, lead, or parabens, and their products are not tested on animals. As far as being good for the environment, Lavera says their products are "safe for your family and the environment" so you can feel good about using them. To learn how to buy, go to lavera.com.
If the hilarious name "Lippy Girl" doesn't get you to buy this organic, cruelty-free lipstick, then the benefits sure will. This lipstick contains beeswax, jojoba, grape, and castor seed oils to help heal damaged and dry lips. Unlike most lipsticks, which contain factory-made ingredients and are colored with synthetic dyes, this lipstick is colored with plant-based ingredients. Lippy Girl lipstick is free of parabens, which means you won't be harming the environment with them. You can buy them on their website on lippygirl.com.
Logona eye shadow is a mineral-based makeup that contains many organic ingredients. It also contains pure essential oils to help make the application of the eye shadow smoother. Logona is an environmentally-friendly company, as they make all of their applicators, packaging, and products with the environment in mind. You can buy it online at walgreens.com or other online retailers.
When I used to wear makeup, Organic Wear from Physicians Formula was my go-to makeup line. The makeup line has high-quality products, including a natural foundation that works nicely. Their mascara works just as well as any typical mascara, except for it is cruelty-free and contains no synthetic ingredients. This mascara also has no GMOs, which are surprisingly found in a lot of conventional mascara. Their products are good for the environment and are free of parabens that often do harm to the environment. You can buy their line of products on amazon.com.
Chantecaille blush does no testing on animals, and contains no lanolin or mineral derivatives. So not only is this blush good for your skin, but the adorable elephant on the blush signifies its environmental benefits. In fact, 5 percent of proceeds will go towards the David Sheldrick Wildlife Trust. That is a group that rescues and fosters baby elephants. I think that's amazing, and you get to both help support an environmental group and get an amazing natural product. You can buy it on chantecaille.com.
It is so hard to find a nail polish that is free of weird ingredients and is vegan. Well, Sparitual nail polish is vegan and free of formaldehyde! It is also infused with bamboo, which is said to help strengthen your nails. It is completely eco-friendly, and the company is dedicated to being good for the environment. You can find out where to buy their nail polish on their website sparitual.com.
Buying makeup and living a healthy lifestyle is possible; you just have to look for the right products. These products are all not only great for your skin, but they will not be harmful to the environment in the process. This means you can now feel good about your makeup purchases knowing you are supporting a better Earth. What is your favorite natural makeup brand?
{{#comments_count}} Show Commnents ({{comments_count}}) {{/comments_count}}