More and more women are choosing to go green by opting for natural makeup products. Parabens, sulfates, and phthalates are harsh ingredients that don't need to be involved in your beauty routine. Why not try treating yourself and your skin to more organic products that don't skimp on their performance. Take a look at this list of natural makeup products for a purer experience that truly delivers!
---
1

Korres Lip Butter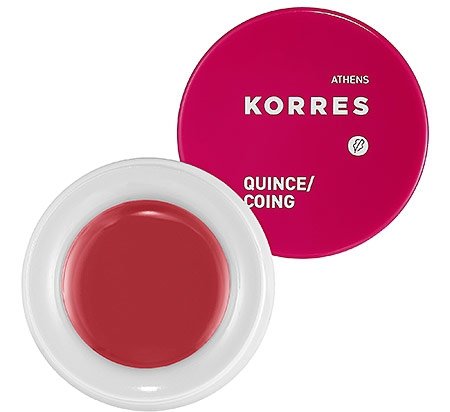 sephora.com
Korres has several natural makeup products that look absolutely beautiful on. This lip butter comes in several gorgeous shades, leaving a shiny, glamorous finish on your pout. What's more? It nourishes and moisturizes while delivering beautiful color.
---
2

Tarte Amazonian Clay BB Cream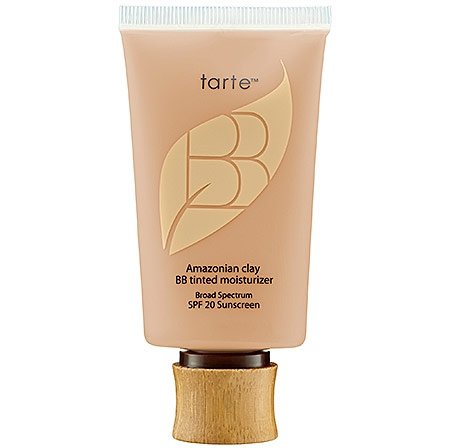 sephora.com
This lightweight BB cream will help smooth skin and even out skin tone in no time. It's even infused with vitamins and chamomile to help revitalize your skin. Feel free to build on the product for better coverage that won't clog your pores (it's oil free!).
---
3

Josie Maran Natural Volume Lip Gloss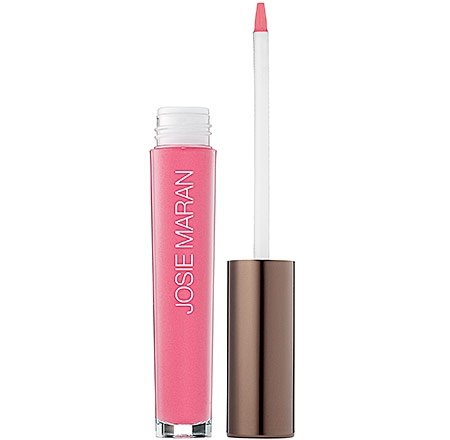 sephora.com
For a beautifully glossy pout that looks full and plump, turn to this argan oil-infused product. Antioxidants will help to fight aging and environmental damage. If this doesn't sound enticing enough, the gloss is dulce de leche flavored—good enough to eat!
---
4

Josie Maran Argan Beautiful Eyes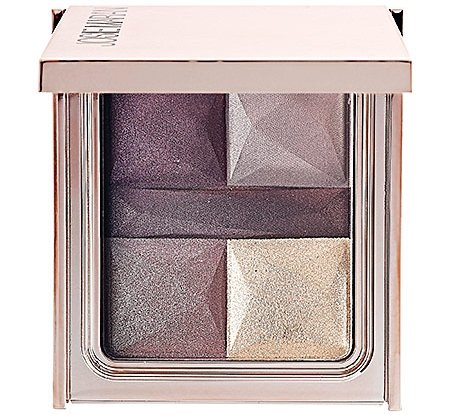 sephora.com
A quad of four beautiful colors that come in both matte and shimmery shades, these eye shadows are infused with fruit and floral extracts for soft and nutrient-rich textures.
---
5

Bare Minerals High Shine Eye Color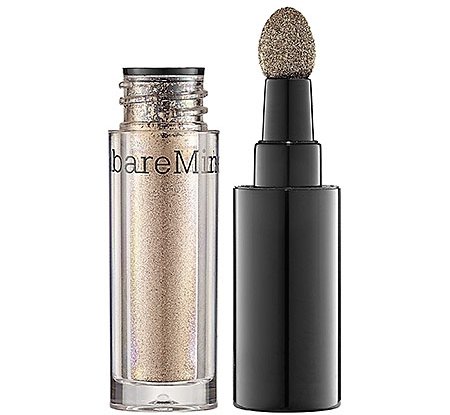 sephora.com
Beautiful, shimmery eye color cream that's free of preservatives and chemical irritants—what could be better? This eye shadow glides on beautifully for a lovely pop of color and sheen.
---
6

Bite Beauty High Pigment Pencil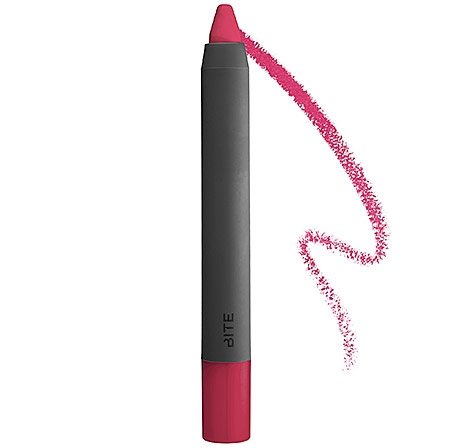 sephora.com
Bite claims that this lip pencil is made with "food-grade ingredients that are healthy enough to eat". How's that for natural? Along with its synthetic-free formula, this lip pencil comes in a seriously wide-range of colors to flatter just about any skin tone.
---
7

Bare Minerals Original Foundation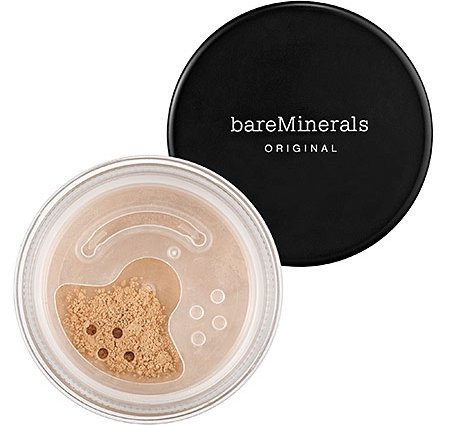 sephora.com
Bare minerals has been around for quite some time, and for a good reason. The formula is almost like magic, offering extreme coverage while still looking natural. If you're trying to stray from your usual cake-y liquid foundation, this is the product for you. It delivers beautiful coverage, has a lightweight feel, and a huge selection of shades—made with just 5 pure ingredients!
---
8

Korres Vitamin E Face Primer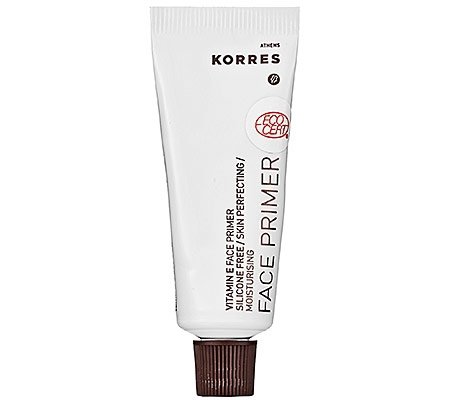 sephora.com
Make your skin look poreless and like porcelain with this natural, vitamin-enriched primer. This product also mattefies and reduces the appearance of fine lines and wrinkles—the perfect base for your foundation application.
---
9

Tarte Emphaseyes High Definition Eye Pencil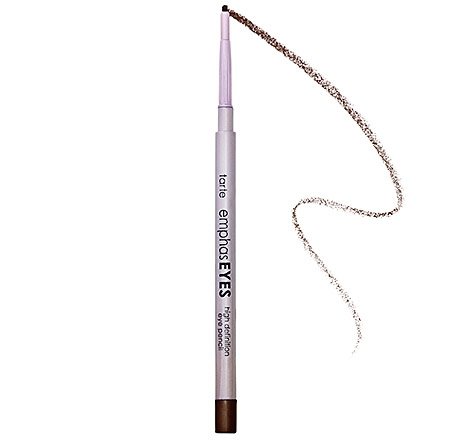 sephora.com
Not only does this eye pencil help you achieve a sexy, smokey eye, it's also enriched with leaf extract to soothe and heal. A healing experience while looking fabulous? We'll take it!
---
10

Bare Minerals Flawless Definition Waterproof Mascara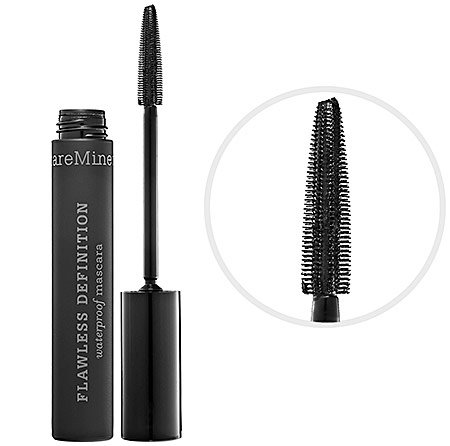 sephora.com
This mascara lifts, strengthens, and lengthens, and is paraben-free. Kiss clumps good-bye with this wonderful products and say "hello" to sexy, smoldering lashes.
---
11

Bite Beauty Luminous Creme Lipstick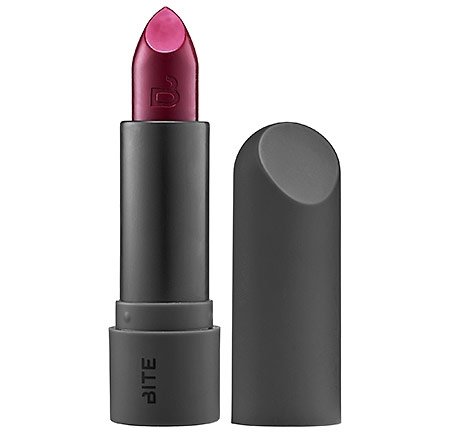 sephora.com
Bite boasts that this lip color is rich in resveratrol, an antioxidant that fights free radicals (there's also enough in one tube to equal the amount found in 5 glasses of red wine!). This lipstick comes in a variety of gorgeous colors to suit any mood or occasion.
It's important to note that these products were found in Sephora's "natural" beauty section, so while all products may not be 100% natural and organic, they are free of parabens, sulfates, and phthalates and other harmful chemicals and ingredients. Allow your skin to breathe and give it a break from many harsh chemicals with these beautiful and color-rich makeup products. Do you have a favorite natural makeup product? Please share?
More
---
Comments
Popular
Recent