Compact mirrors are perfect for performing touch-ups while you're on the go. They're conveniently sized and can easily fit in your handbag. Choose a fun pattern or stylish design for a personalised touch. Stash any of these stylish compacts in your bag for touch ups during the day.
---
1

Judith Lieber Crystal-Embellished Compact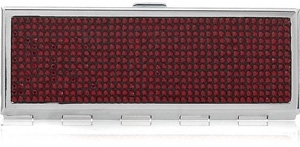 Price: $195.00 at net-a-porter.com
This slimline compact has a rectangular design. It features red hand-placed crystal embellishments and silver frame. It has hinged opening and push clasp fastening at the top. This compact contains two internal mirrors. This would make a glamorous addition to any makeup bag.
---
2

Forever21 Watercolour Rose Compact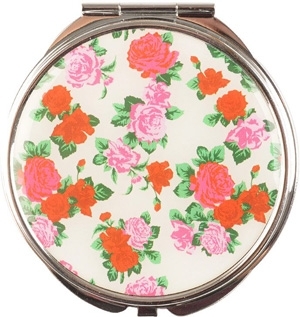 Price: $2.80 at forever21.com
This compact mirror has a vintage-inspired design. It has a metal frame with a watercolour rose motif at the centre and a push clasp fastening at the top. There are mirrors contained on both sides of the interior. Like many stylish compacts, it has a circular design.
---
3

Paul & Joe Beauty Mirror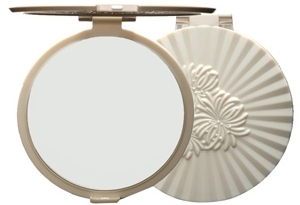 Price: $28.81 at asos.com
This compact has a charming exterior. It has an engraved floral finish and comes in a cream colourway. This mirror has a fold back design which sees it convert into a stand alone design. This gem of a compact mirror also comes in a protective pouch.
---
4

Forever21 Bling Compact Mirror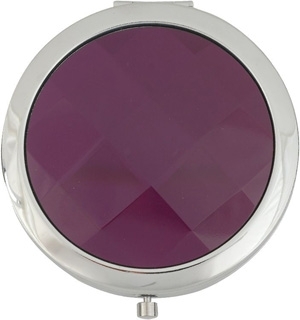 Price: $3.80 at forever21.com
This compact mirror has a sleek metal frame with a raised faceted centre. The purple faceted centre creates a nice contrast to the silver metal frame. This compact features two mirrors and a snap closure. At such an affordable price, you don't have to worry too much about it getting knocked about in your handbag.
---
5

Jane Iredale Refillable Compact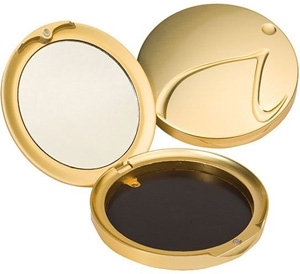 Price: $12.00 at shop.nordstrom.com
This sleek mirror compact also contains a space for pressed powders or blushes. It would be quite convenient for on-the-go touch ups. This compact has a gold-tone finish with engraved design. It is also made with recyclable, eco-friendly materials.
---
6

Topshop Leather Leopard Print Handbag Mirror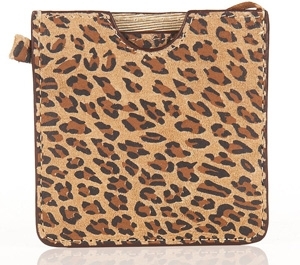 Price: $28.00 at us.topshop.com
Add a touch of leopard print to your makeup kit with this leopard print compact mirror. Stylish compacts come in a variety of designs – this mirror sits inside a leopard print frame. It also comes with a matching leopard print case. The leather case has a bronze ribbon loop at the side.
7

Dorothy Perkins Breast Cancer Care Mirror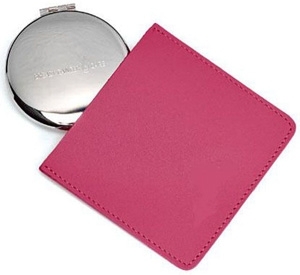 Price: $20.00 at dorothyperkins.com
This is an example of a stylish compact with a cause. This sleek compact mirror has a high shine metal casing and comes in a hot pink pouch. The hot pink pouch is a nod to the colours associated with breast cancer awareness. As such, all proceeds from the sale of this item will be donated to Breast Cancer Care.
---
8

Ice London Black Union Jack Compact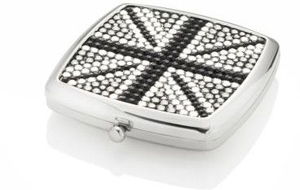 Price: $73.50 at debenhams.com
This modern looking compact features a black embellished Union Jack design on the lid. The case is silver plated and features an easy to use push clasp fastening. Stylish compacts such as this would make a dazzling statement next time you have to touch up your makeup.
There are a variety of different compacts out there. Designs range from sleek and modern to bejewelled and vintage inspired. Stunning compacts also make for great gifts. Which of these stylish compacts do you like best?
---
Popular
Related
Recent