Genius Tips to Make Small Eyes Look Bigger ...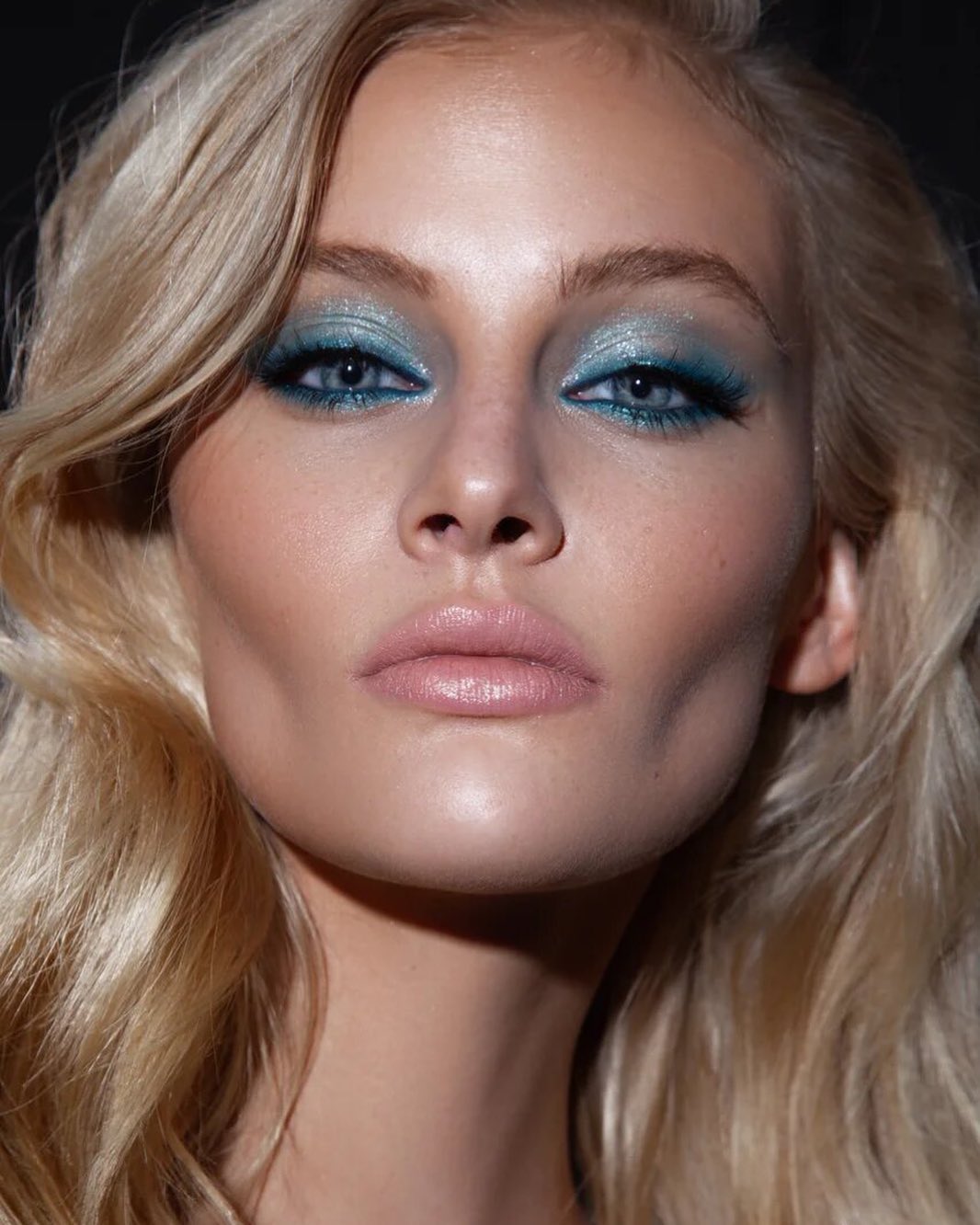 I had to work hard to find the best ways to make small eyes look bigger. My worst features are my eyes. I wish they were wider, bigger and brighter and with long luscious lashes. I mean, I don't want to look like Betty Boop or anything but my eyes are small, hooded and with sparse eyelashes. They're pale grey (not even interesting) and my lashes are fair too. I have to work really hard to make a feature of my eyes using makeup and have learned a few tricks. I'm happy to share if you have similar issues. Here are my tips for making small eyes look bigger. Makeup stash at the ready!
First off apply your favourite concealer around your eyes. Also, lighten the skin on each side of your nose where it is darkest around the eye. We're doing this to remove the natural shadows of your face to create a new shape to work from.
2.

Next, It's Matte White Eyeshadow
Now, cover your entire eyelid with a matte white or very light colour shadow. It needs to be matte because this type of shadow does not reflect the light, and therefore does not show off your real eye shape and natural facial curves.
3.

Choose a Neutral Matte Eyeshadow for above the Eye Crease
Once you've decided on your colour scheme, apply the most neutral shade above the eye crease and blend in well with upwards strokes.
Now apply natural eyeshadow across the lower eyelid. By natural, I mean a shade that is close the shade of your natural skin colour. Remember, this is not about using colour to create a makeup look, such as a smoky eye. You're trying to make your eyes look bigger, so neutral and natural shades are best to sculpt your eye shape.
Apply dark brown or dark grey – definitely not black – colour along your lash line using a wet, thin brush. Get as close to the lashes as you can to create a natural look. If your eyes are close together, do not carry the line down to the middle of your eye. Then take the line a little past the outer corner of the eye and connect to the lower shadow you applied to the lower lid.
6.

Apply the First Coats of Mascara
The first coats of mascara should be white mascara. Apply 3 coats to the lower lid lashes and 2 coats to the upper lashes. Allow to dry between coats.
Use a good volumizing mascara to lengthen and thicken your lashes. A neat trick is to pull the brush to one side of the tube to load up the mascara on one side, leaving little on the other. Apply to the lashes with the loaded side. Most importantly, only coat from the middle to the tips of your lashes, staying away from your eyelids – about 1-2mm away.
Use these tips and now your small eyes should look bigger and wider.
{{#comments_count}} Show Commnents ({{comments_count}}) {{/comments_count}}