How to Pick the Right Concealer to Correct Every Type of Skin Imperfection ...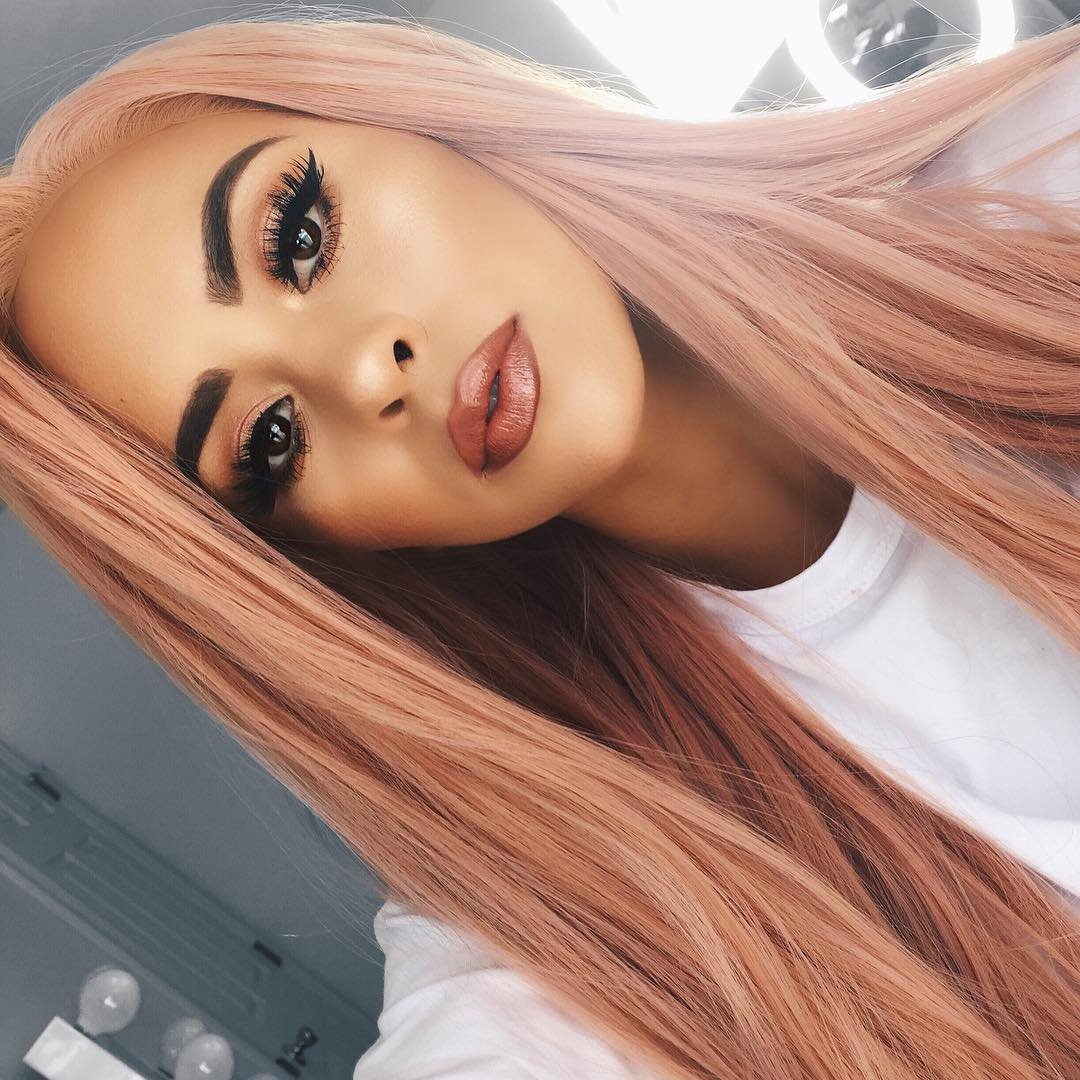 I have had to learn how to pick the right concealer! I have a bad habit of staying up late and waking up early, which has given me major panda-eye-syndrome more often than I'd like to admit. Dealing with the constant appearance of dark circles and under-eye bags, especially when you have plans or are in a rush, is the absolute worst. Concealer has become a key player in my daily makeup routine because of this.
But all concealers are not created equally. The trick to fixing your problem area (whether it's blemishes, dark spots or skin discoloration) is color correcting. Applying certain makeup shades based on the color wheel is a super effective way to cancel out any discoloration or unevenness on your skin. There's more to life than just skin tone concealers. If you want your skin to look flawless, knowing how to pick the right concealer can really make a huge difference in your beauty routine.
Dark skinned beauties will love this one. When you need to get rid of dark circles or bruises under your eye, orange concealer is your best friend. If you look at the color wheel, you'll notice that orange is directly across from blue, which makes it the perfect color contrast.
If you're having trouble with dark circles, other skin discoloration issues but your skin tone is fair or light, stick with pink concealer. More of a salmon color, it's also the easiest way to make your eyes and skin look brighter - especially after a night out!
Fellow makeup lovers, green concealer is the MVP of the color correcting palette. Not only does it instantly reduce any redness on your face, whether it's from acne or staying out in the sun for too long, it also blends in with ALL skin tones.
This next color works best on olive or tan skin. Use a lavender shade to specifically target yellow undertones. It will make your skin look refreshingly healthy and brighten up your overall look. Bonus: Purple concealer also cancels out dark circles!
If your skin bruises as easily as mine does, this will make your day. Yellow concealer is extremely effective at fixing redness, evening out your skin tone, and covering up veins or bruises with blue undertones. I've also used it as a quick eye primer when my old one ran out with positive results.
Every girl with dark skin needs this in her arsenal. When it comes to having a beat face, the color red will never steer you wrong. Ever since I was a kid, I've had major skin discoloration on some areas of my neck which made me very self conscious. After trial and error, I learned that I could even it out with red concealer. As a last-minute hack, you can also lightly dab red lipstick over any dark spots.
If you've ever been personally wronged by spray tans that have left you more orange than tan, blue concealer will be the best thing that ever happens to you. The blue shade also gets rid of yellowish undertones on girls with light or fair skin.
The key to figuring out which color correcting concealer is right for you is to take a quick look at the color wheel and see which shades complement one another. You can apply your regular concealer or foundation once you're done. What are some ways that you implement concealer in your own beauty routine?
{{#comments_count}} Show Commnents ({{comments_count}}) {{/comments_count}}