We know, we know: an actual tan is unhealthy, but until trends catch up to health, we all still want to look tan, so I've stuffed my makeup bag with glorious ways to fake a tan. Alongside my eyeliners and mascaras and lippies, I have an arsenal of bronzers and other ways to fake a tan that look so good, I can slather myself in SPF and still be on-trend. Want a run-down on all my fave fake tan products? Keep reading…
---
1

Benefit Sun Beam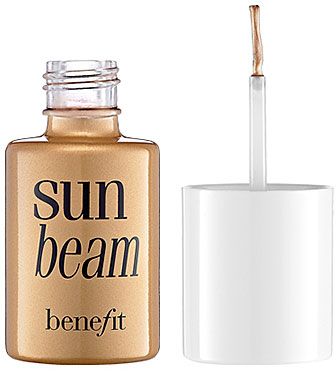 This liquid bronzer is a makeup bag must-have all winter long, and is among my very favorite ways to fake a tan. I layer it over the Hoola powder bronzer, just along my cheeks and brow bones for a sun-kissed, California-girl look. The color is perfect for all complexions, so it's very versatile. Want something less golden goddess, more dewy angel? Try Benefit High Beam, a soft, glowing pink.
---
2

NARS the Multiple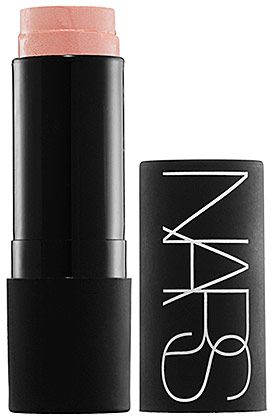 Available in 12 lush tones, from palest pink (Copacabana) to richest cocoa rose (G-spot), this cream-to-powder stick is more than just a bronzer. It's a blush, highlighter, and even a lip color, all in one. My favorite shade is Luxor, a pale, shimmering pink… it's just right for adding a little color to a peaches and cream or pale olive complexion.
---
3

Josie Maran Bronzing Argan Oil

Is there anything this amazing little oil can't do? It smooths, hydrates and protects winter-dry hair and skin, and even adds a subtle glow to cheekbones and brow bones. And because it's by Josie Maran, you know it's eco-friendly and safe to use, free of parabens, sulfates, and phthalates
---
4

Stila Stay All Day 10-in-1 HD Bronzing Beauty Balm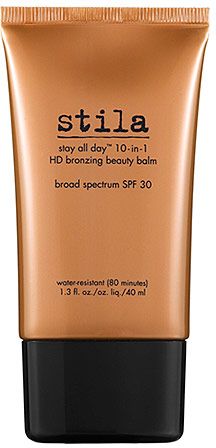 A bit pricey? Maybe. But it's worth every penny, because it helps you fake a gorgeous tan while protecting you from the sun's real-life damaging rays. It's also made without nasty parabens, sulfates, synthetic dyes and fragrances, petrochemicals, and phthalates, and the subtle color will make your skin glow from within.
---
5

LORAC TANtalizer Baked Bronzer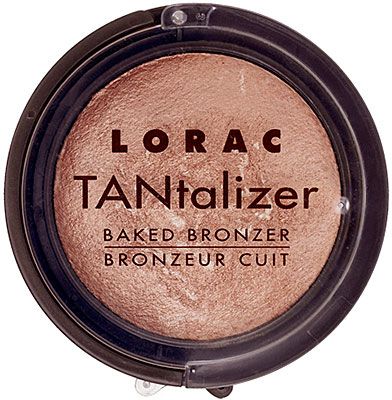 This was the first bronzer I ever tried, and it's still one of my favorites! It's formulated to make you look, in a word, radiant, and the color is just right for every skin tone. It glides on smoothly, and stays put all day, so you can glow from brunch all the way to late-night cocktails.
---
6

Clarins Liquid Bronze Self Tanning

Allergy-tested and non comedogenic, this self-tanning lotion is made for the sensitive skin on your pretty face and delicate décolleté. It works fast, but gives you natural-looking results. Bye bye fake orange tan; hello gorgeous sun-kissed (looking) skin!
---
7

Perfekt Cheek Perfection Gel

Available in three gorgeous hues – blushed, peached, and bronzed – this lush little gel will take you from bland to bam in a few seconds! Use it alone as a cheek stain, or just apply a few dabs over your powder blush to go from bland to glam in a few seconds, flat!
With so many skin-friendly ways to fake a tan, why risk wrinkles, sun spots, or skin cancer by getting tan for real? These products have been in my arsenal for a year or so, even in summer, and I'm always getting compliments on my glowing skin! Which of these products is your own secret sun-kissed skin weapon? Or is there another bronzer or blush I should include in my list? Let me know!
More
---
Comments
Popular
Recent