Is your makeup bag full of dried-up mascara, lipstick stubs and eyeshadow spilling everywhere? Or do you just fancy some new makeup for spring? Either way, we don't need much excuse to treat ourselves to some new makeup, and eye colours are the perfect place to start. Here are some of the prettiest eyeshadows available this spring.
---
1

Too Faced 'Pink Fire'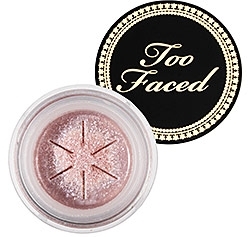 Price: $17 at sephora.com
This isn't an eyeshadow in itself, but is a glittery powder designed to be used over eyeshadow. There are four gorgeous shades perfect for some spring sparkle, but my favourite is this pretty pink. It can also be used anywhere else you fancy a bit of glitter.
---
2

Urban Decay Shadow Pencil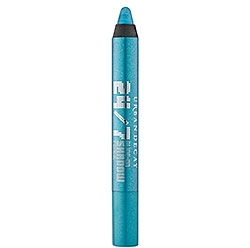 Price: $20 at sephora.com
Do you find it a pain packing brushes when you go away, or like to touch up your makeup when you're out? A chunky shadow pencil is the answer, meaning that you can apply colour directly to your lids. There are so many shades to choose from as well! I love the turquoise 'Clash'.
---
3

Nars Single Eyeshadow in 'D Gorgeous'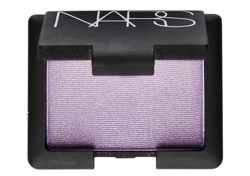 Price: $23 at sephora.com
Again, there are lots of lovely shades to choose from here, but for spring I'd go for the aptly named 'D Gorgeous'. It's a soft lilac that is perfect for wearing with floaty dresses and would also make a pretty eyeliner. Or for a touch of glitter go for 'Strada', a similar shade with gold flecks.
---
4

Clinique Eyeshadow Trio in 'Rainforest'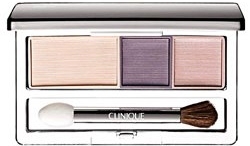 Price: $22 at sephora.com
Of course, pinks and mauves are not the only colours for spring. Pale greens and aquas are perfect as well. This trio has an aqua and a very pale green, plus a grey shade which could be used as an eyeliner or in the crease of the lid.
---
5

Sephora Colorful Duo in 'Tropical Blue'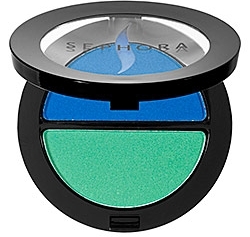 Price: $16 at sephora.com
If you're feeling bold, this duo certainly lives up to the name 'Colorful'! The combination of bright green and blue reminds me of the 1970s, or a tropical island. Of course, if the colours are too strong for your liking, they could be softened by using them as eyeliner, or blending with a pale base.
---
6

Smashbox 'Eye Illusion'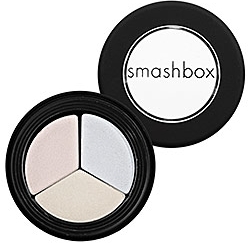 Price: $28 at sephora.com
Versatility is always a selling point, and this trio has more than one use. The very pale shades can be used on their own for a very subtle look, or you can put a layer over a darker shade to alter that. They'd be perfect on their own if you like a very soft daytime look.
7

Shisheido 'Goldlights'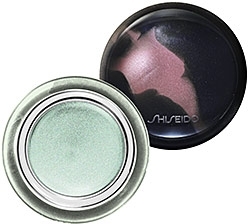 Price: $25 at sephora.com
This eyeshadow is a cream-to-powder formulation. The entire range is comprised of pretty spring shades – I like 'Goldlights', a golden brown colour, but there are so many to choose from! Aqua, mauve, pink – take your pick.
---
8

Hello Kitty Eyeshadow Stick in 'Snowflake'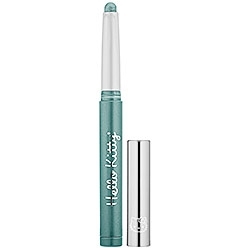 Price: $16 at sephora.com
How about a shimmering silver shadow to end with? Again, there are lots more colours to choose from, and you're bound to find your own favourite among them – mine is this lovely silver shade. It would look fab on its own, or highlighting the browbone.
Well, I'm certainly inspired to get out there and try out some of these gorgeous spring shades! Do you like to change your look for the seasons, and which shades do you prefer?
---
Popular
Related
Recent