Nail Polish Colors often gravitate in an out of favour, depending on the season. Lately, seasonal trends have seen a big focus on bright, brash colour. An easy way to work this trend into your outfit is by choosing colourful nail polish colors. Nail polish colors in a range of eye popping hues are perfect for adding that playful edge to your outfit. Acid bright colors may not be everyone's cup of tea, but here are a just a few nail polishes worth checking out.
---
1

Pop Nail Glam Brights Nail Polish in 'Orange'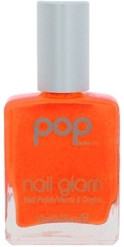 Price: $11.21 at asos.com
Citrus inspired things are big this season. This bright orange nail polish may not be for everyone, but if you're feeling a bit daring then be sure to give it a try. This polish has a strengthening nylon formula and has a glossy finish. The best part about the formula is that it's designed not to stain the nails.
---
2

Nails Inc Nail Polish in 'Hyde Park Gate'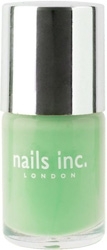 Price: $18.96 at asos.com
This lime green nail polish is something a bit out of the ordinary. This polish was inspired by the vibrant tones at Christopher Kane, making it on of the more truly fashion inspired nail polish colors around. These polishes have a long lasting formula with a glossy finish.
---
3

Illamasqua Nail Varnish in 'Poke'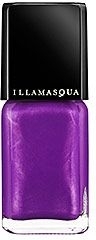 Price: $14.00 at sephora.com
A bright purple polish is just one way to inject a dose of colour into your look. It's also a colour that is surprisingly easily to incorporate into your outfit. This nail polish is hard-wearing and chip resistant, with a slight shimmer finish. For full color, apply at least two coats of this polish.
---
4

Milani Neon Nail Lacquer in 'Pink Hottie'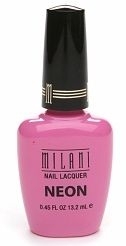 Price: $4.49 at drugstore.com
Neon nail polish colors are perfect for those who like to party. Stand out in the club with this bright pink polish. Apply at least two coats for even coverage. To make the color really stand out, you could also try using a white polish as your base coat.
---
5

China Glaze Neon Nail Lacquer in 'Orange Knockout'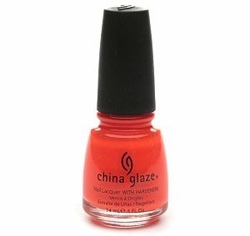 Price: $6.50 at drugstore.com
This neon polish is a more favourable shade of orange. It's less harsh than the other orange nail polish colors on this list. This polish is long-lasting, chip-resistant, and durable. Team it with an outfit of hot pink and denim.
---
6

OPI Brights Nail Polishes in 'Needs Sunglasses'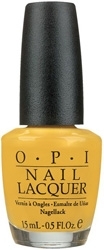 Price: $18.10 at asos.com
OPI branded nail polish colors can be quite expensive, so make sure you pick a color that you really love! If you're willing to splash the cash for a bit of color, try out this bright yellow hue. It has a high-shine finish, is chip resistant, and provides even coverage.
---
7

NARS Nail Polish in 'Schiap'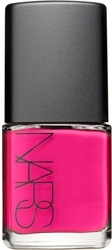 Price: $17.00 at barneys.com
Hot pink shades are a firm favourite this season. Not only are NARS nail polishes long-lasting and durable, but they also provide UV protection to prevent discoloration. Make the most of the last of those summer rays by applying a few coats of this polish on your nails.
---
8

Essie Nail Polish in 'Brazilliant'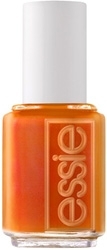 Price: $8.00 at shop.nordstrom.com
This nail polish is described as being an 'outrageous' orange color. It's part of Essie's 'Summer Collection' of nail polish colors and reminds me of a tropical sunset. This polish has a slight iridescent finish and chip-resistant formula.
These are just a few fun nail polish colors you may want to try out. When wearing bright nail polish colors, especially oranges and yellows, it's worthwhile making sure that you pick a shade that suits your skin tone. Which of these bright nail polish colors do you like best?
More
Comments
Popular
Recent