Bold lips are fun, sexy and trendy and every woman gets a boost of confidence when she wears it. In theory. That confidence comes from knowing you've done the groundwork and produced a bold lip work of art and not created a ghastly smear across your face where your mouth should be. So what should you do to rock a mistake-free bold lip and look fierce every time?
---
1

Prepare Your Lips Properly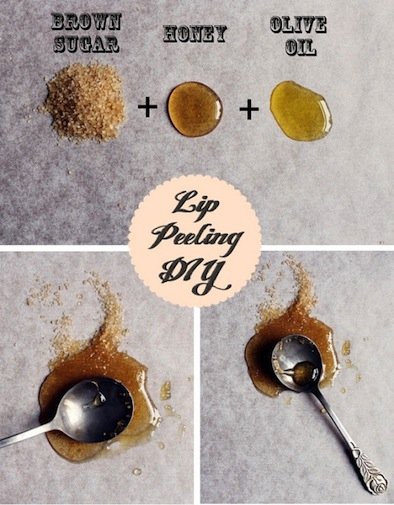 If you want the color to stay on your lips for as long as possible, then you will need to exfoliate your lips before you do anything else. Use a good lip exfoliator to remove the dead, dry and flaky skin from the surface your lips, to create a smooth area ready for coloring.
---
2

Conceal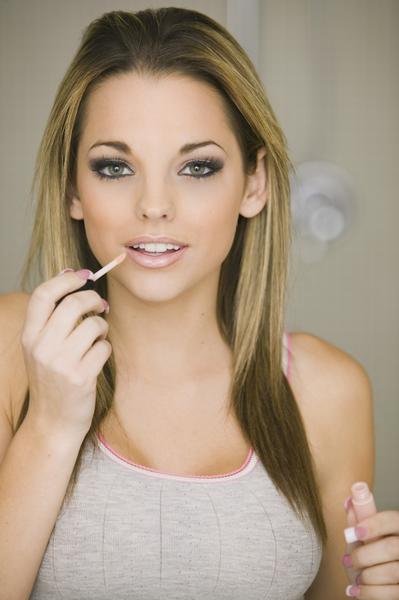 Use a good concealer to cover any blemishes on your face. Even out your skin tone so that the red and pink tones of your perfect bold lip don't draw attention to any redness on your face. Those blemishes are something that you don't want to be drawing focus to, especially if it means people won't be looking at your fab bold lips you've been working on.
---
3

Complexion is Key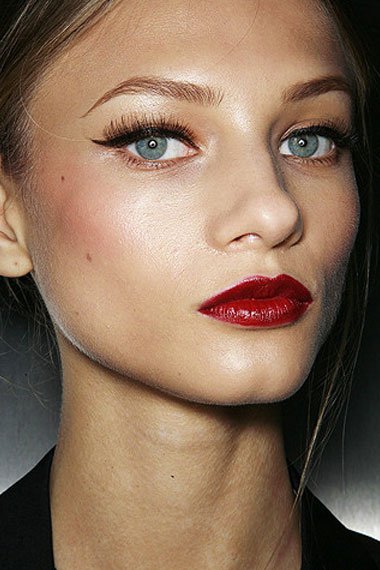 You will probably be going with a more subtle look for the rest of your face if you are planning on rocking a bold lip. However, that doesn't mean you want to neglect the rest of your face. Simple doesn't mean naked. Start off by getting your complexion even; a light blush or bronzer will work wonders on achieving your look.
---
4

Choose the Right Shade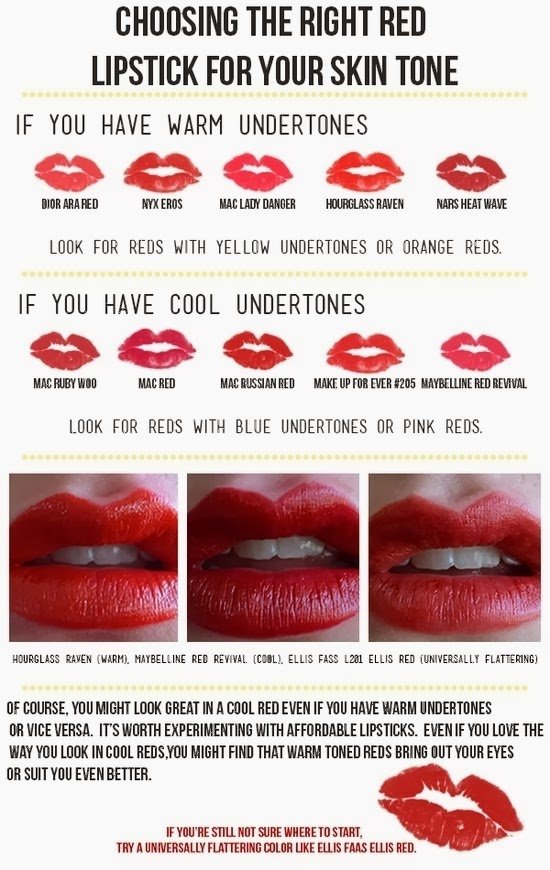 There are thousands of stunning shades out there, so you will be sure to find one to suit your style and complexion. Where do you start though? Well, first off pick a shade that you like from just looking at the tube then keep trying them on until you get the perfect pout that gives you the wow factor. You should also try out ones you hate, just give it a go - you could well be surprised. Take your time and make sure that you take the shades off of your lips properly before you apply another so that you don't blend and confuse colors.
---
5

Divide up Your Lips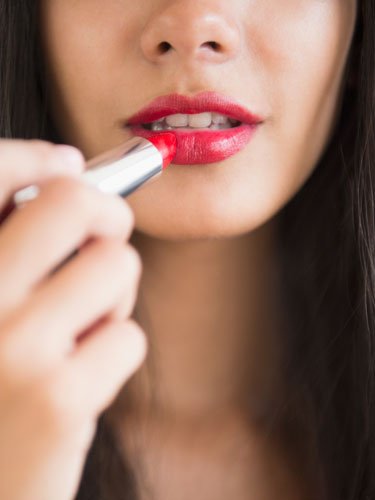 Our lips are usually not 100% symmetrical, just like our eyebrows. This is why it is important to apply the lip color in 3-4 sections and not just in one quick sweep. Apply the lipstick slowly to each section and keep checking in the mirror to see that it looks even. For a really precise application use a thin tipped lip brush. This will be sure to get you the desired and even finish.
---
6

Blot It!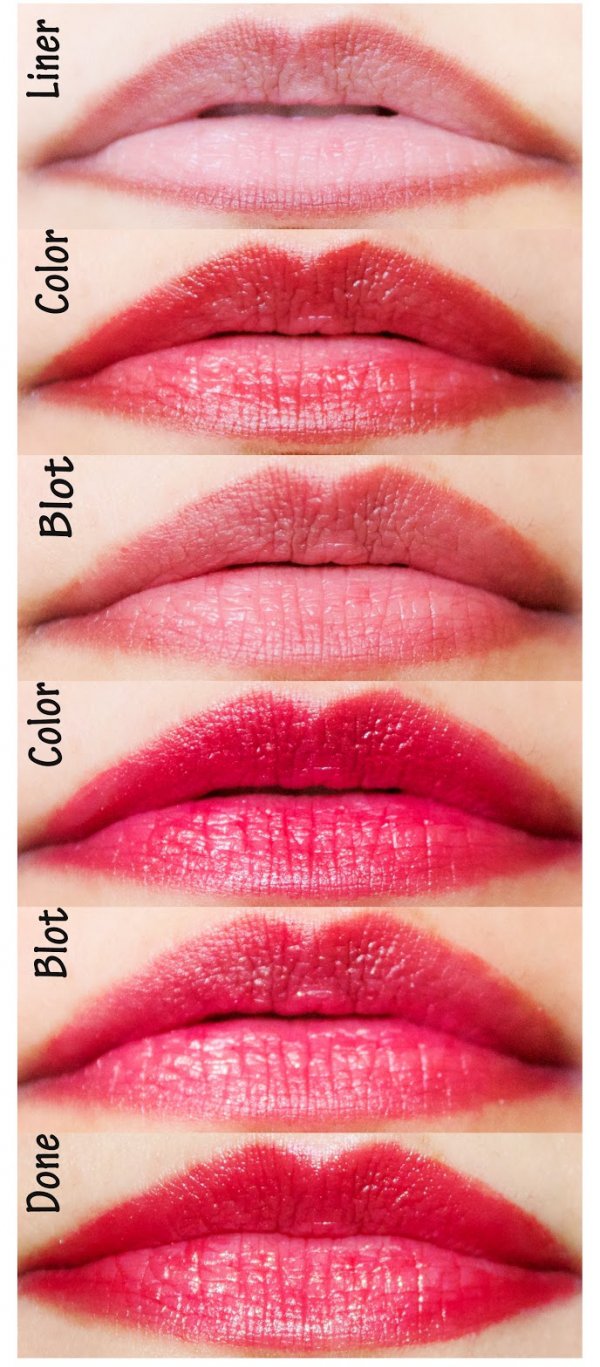 You might have seen people in the movies do this, and for good reason too! Blot the top layer of your lippy to press the color pigment into the lip and set it. You will need to then reapply the lipstick, blot it again, reapply then blot. The more times you do this the less likely it will be that you'll lose your color on wine glasses, or your teeth! To test this has worked and that the pigment is in deep, kiss the back of your hand. If no color comes off you are good to go.
---
7

Conceal and Fix Mistakes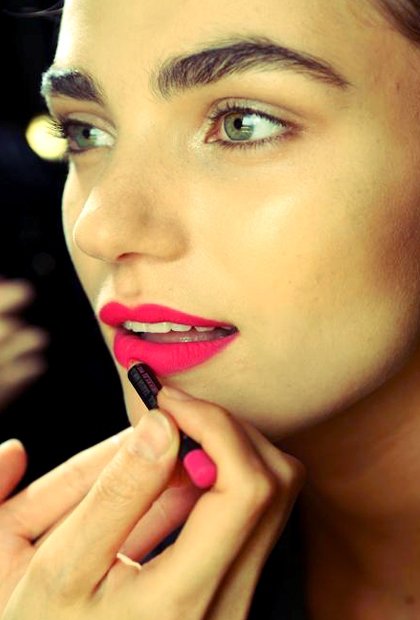 Made a few mistakes? No fear. Simply use a stick concealer to go around the edges of your lips. Use a Q-tip to ensure that you get a clean straight edge. Doing this will also highlight and contrast your lips, giving you a professional look.
---
8

Set It!

This is a tip you simply cannot miss out, however much of a rush you might be in. Make your pout last longer by applying a loose, light-reflecting powder to your lips using a lightweight brush. This is the final step that will set your lips up for the day/night.

You're now ready to pucker up with the perfect pout. Be bold! Be fabulous!

Ready to try?
More
Comments
Popular
Recent