Nail trends for fall tend to be a lot tamer than their spring/summer counterparts. However, there are still plenty of ways to have fun with fall nail trends. While you may be reaching for neutral and dark polishes, have a think about what you can do with them in terms of nail art. If you're after a nail trend for fall, try out a few of the following.
---
1

Reflective Nails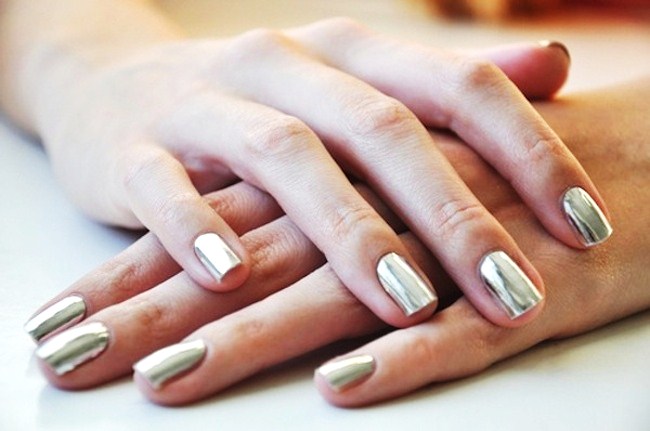 If you haven't already guessed, metallics are a pretty big trend right now. Work it into your beauty routine by picking up some reflective metallic nail polish. It's an eye catching look and, as far as nail trends for fall goes, probably one best saved for after hours.
---
2

Chevron Nails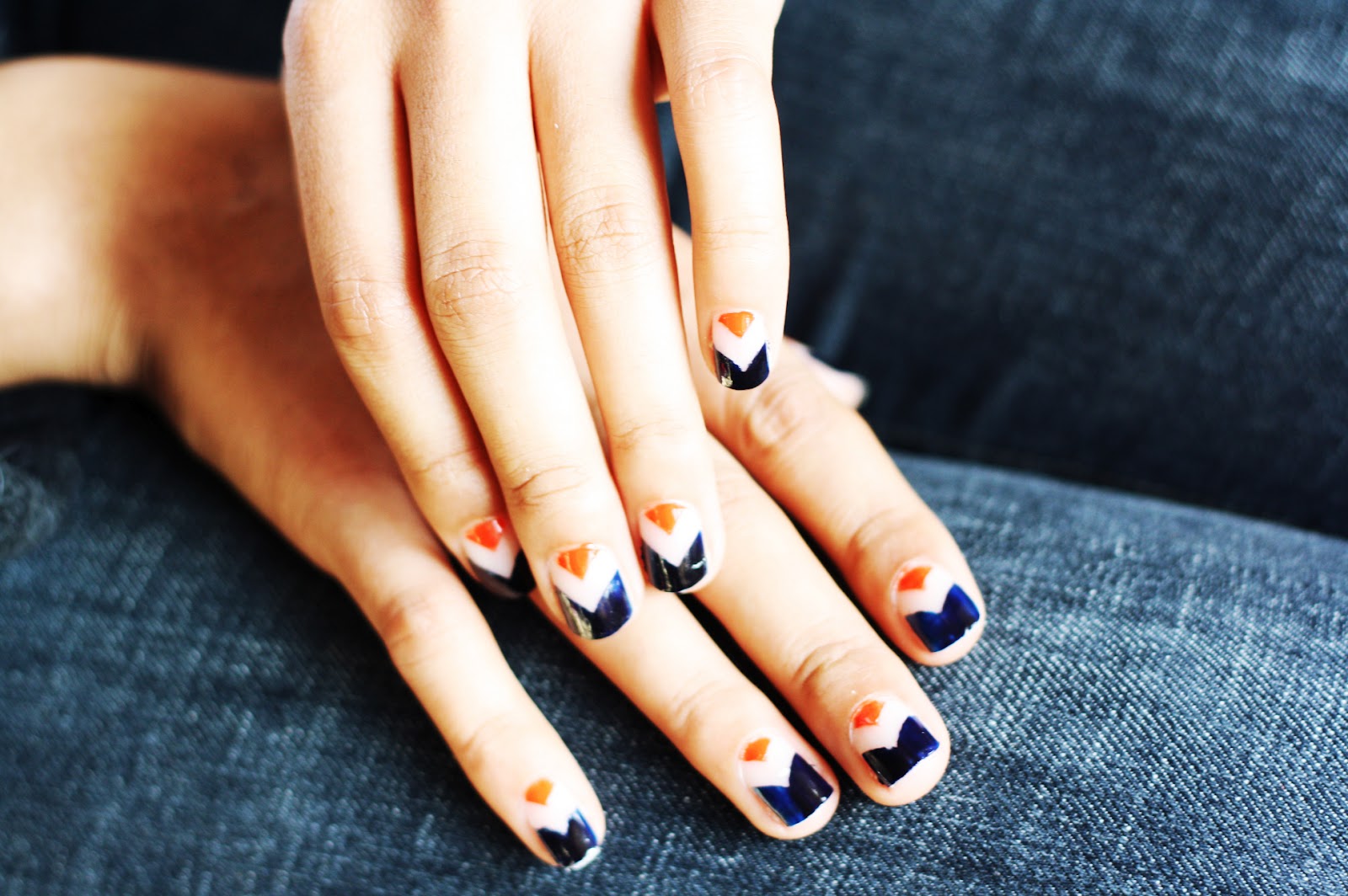 Patterned nails are always a favourite. Spice up your next manicure with a chevron pattern. Either go for an all-over zig zag pattern or stick to a singular triangle 'reverse French manicure'. Keep it cool for fall by sticking to darker nail colours.
3

Ben-Day Dots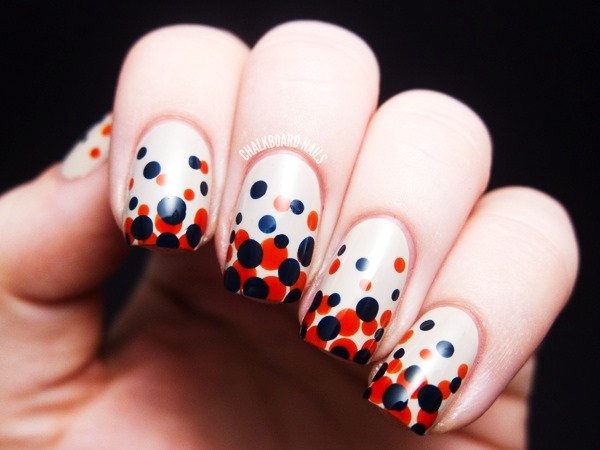 Designers have been going comic book crazy recently. If you're not up for wearing colourful or graphic clothing, try wearing it as one of the nail trends for fall. Take inspiration from the comic book pages and add some spotty Ben-Day inspired dots to your next mani. Simply dot on some nail polish with a toothpick to create the look.
---
4

Lace Tips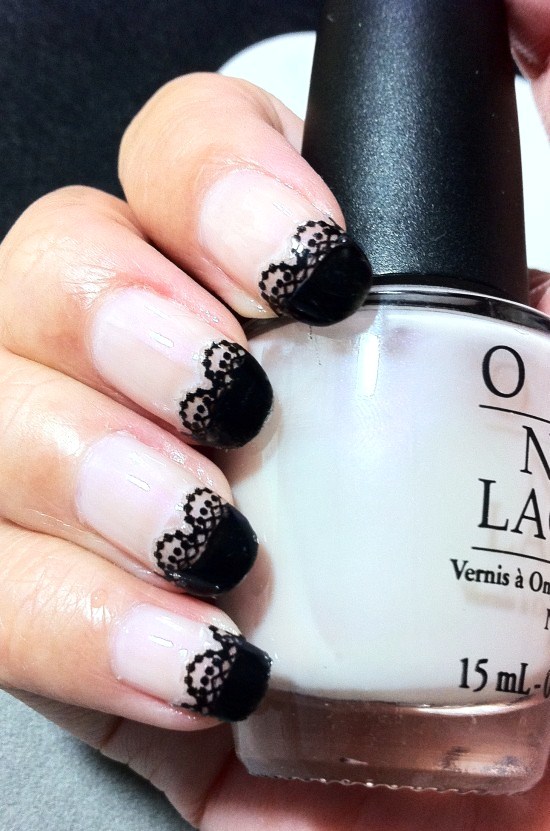 Give your traditional French manicure a modern twist by adding some lace at the tips. Real lace can be quite tricky to apply, so a simple cheat is to cut out some curved strips of lace-look nail transfers to apply to the tips of your nails.
---
5

Ombré Confetti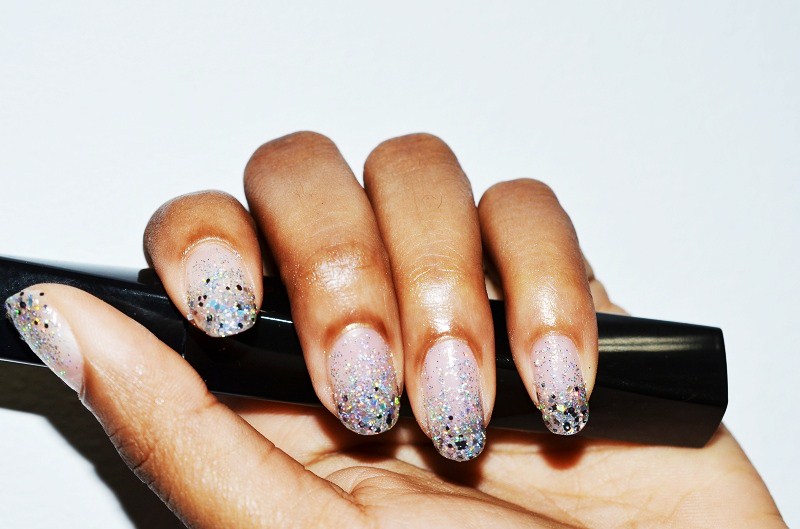 From hair to clothes to nails, ombré is a bit of a buzz word at the moment. Go glam with nail trends for fall by adding some confetti-style glitter to your finger tips. Make it look like your nails have been dipped in glitter by starting with a heavy application at the tips and gradually fading away towards the base.
---
6

Themed Nails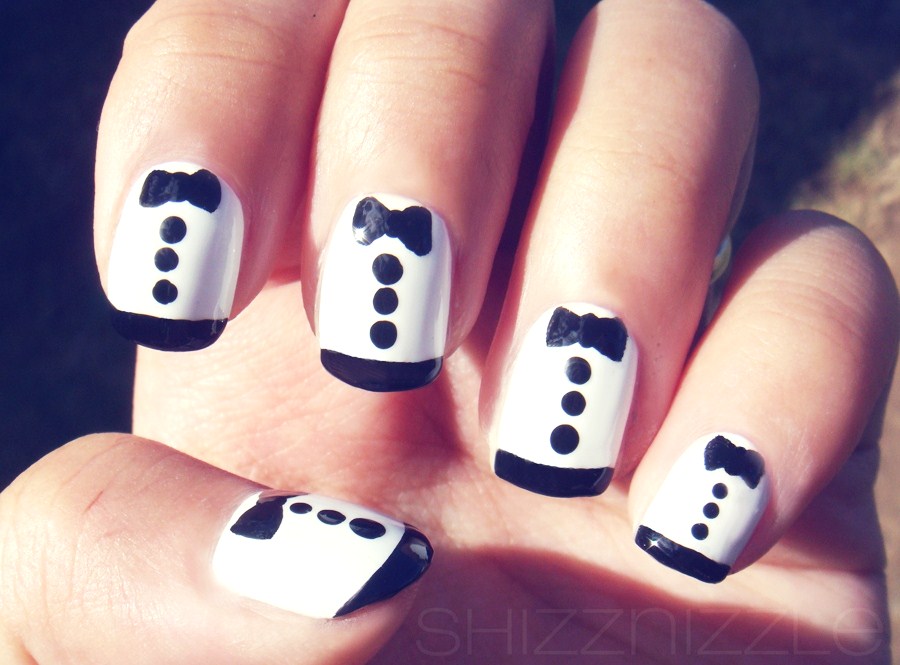 Match your nails to the occasion this fall. Halloween coming up? Get all ghouly with some Halloween themed nails! Got a black tie ball? Make your nail art tuxedo inspired. Love cats? Lucky for you then that kittens are making for some popular nail art right now. It's all about having a bit of fun with nail art.
---
7

Mis-matched Nails

Can't decide on a certain nail trend for fall? Why not try one of each? While the look is about being mis-matched, try sticking to a running theme or colour scheme to make sure that the nails don't clash too much.

These are just a few nail trends for fall worth trying out. Since we all don't have to time to invest in heavy duty nail art, try pre-made nail transfers or sticking to rich fall colours for a quick update. What are you predicting to be hot fall nail trends?

Top Image Source: visualoptimism.blogspot.in
---
Popular
Related
Recent