The best makeup removers cleanse your skin and remove eye makeup with little effort. Removing your makeup shouldn't be a daunting task, instead it should be a quick and easy process. These best makeup removers for clean skin will do just that!
Table of contents:
1

Neutrogena – Makeup Remover Cleansing Towelettes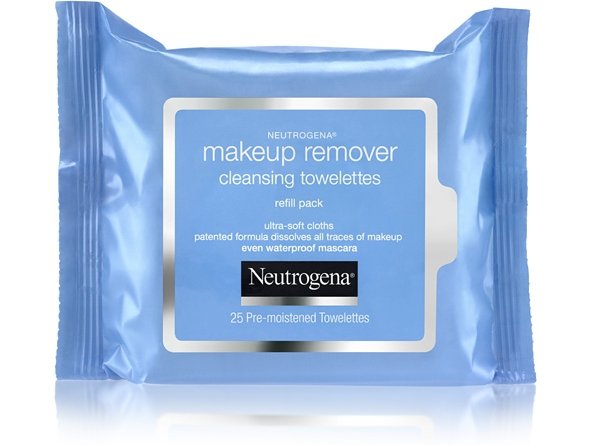 One of the best makeup removers is absolutely Neutrogena's Makeup Remover Cleansing Towelettes. These wipes remove any dirt, oil, or makeup you may have on your skin. It even works to remove your waterproof makeup products! This won't leave your skin feeling greasy or heavy afterward either, so you don't need to rinse your skin after using them. These makeup removers are even gentle enough to use on sensitive skin and around the eyes. You can get these makeup removers at any drugstore.
2

Mary Kay – Oil-Free Eye Makeup Remover
If you are looking for an oil-free eye makeup remover that actually feels like it's oil-free, then you've gotta try this remover from Mary Kay. This product is hypoallergenic and is suitable with those who wear contacts or who have sensitive skin. It will remove your makeup without much effort! You can shop this makeup remover at marykay.com.
3

Givenchy – 2 Clean to Be True Intense & Waterproof Dual-Phase Eye Makeup Remover
If you are looking for a truly luxurious way to remove your makeup, try out this eye makeup remover from Givenchy. This product is guaranteed to take off even the most stubborn waterproof makeup products. Not only is it formulated to remove your makeup, it is also formulated to moisturize your skin and lashes. You can get this product online at sephora.com.
4

MAC – Wipes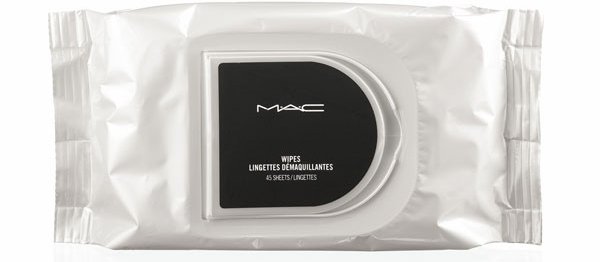 MAC Wipes effectively get rid of makeup on your eyes and face. They make grime, dirt, and makeup a thing of the past with just a few swipes. You will love these oversized cleansing cloths because they are ultra-saturated with MAC's cleanser. You will become obsessed with these towelettes! You can get them by visiting maccosmetics.com.
5

Clinique – Take the Day off Makeup Remover for Lids, Lashes, & Lips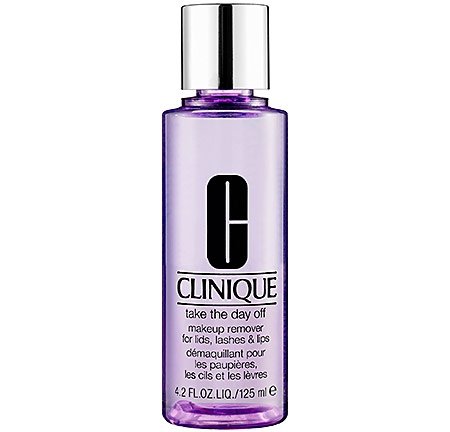 I love this makeup remover because it not only effectively gets off my stubborn eye makeup, it is also formulated to be safe to use on the lips. This will dissolve all your long-wearing makeup, including your waterproof eyeliner. This product works well on all skin types and won't irritate those who wear contacts.
6

Koh Gen do – Cleansing Spa Water Cloths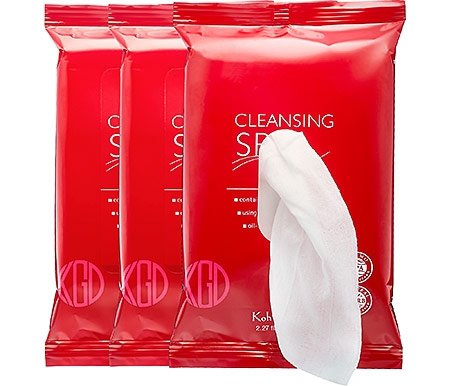 If you really want to treat your skin, you've gotta try out these organic cleansing spa water cloths by Koh Gen Do. You will feel good about putting these on your skin because they are free of sulfates, synthetic dyes and fragrances, phthalates, GMOs, and triclosan. There are also herb extracts in these wipes that nourish the skin. You can get these wipes at sephora.com.
7

Philosophy – Purity Made Simple Cleansing Gel & Eye Makeup Remover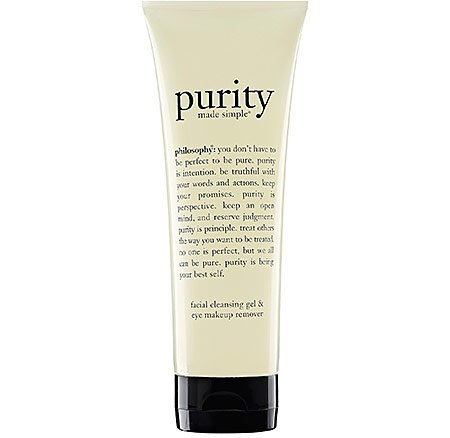 This cleanser by Philosophy foams to gently cleanse the skin and doubles as an eye makeup remover. The mild cleansing agents won't irritate your skin, while they effectively remove the dirt, oils, impurities, and the makeup from your pores. Your skin will feel refreshed after you cleanse your face with this amazing makeup remover. You can purchase it at philosophy.com.
You can't go wrong if you try out any of these best makeup removers. They are all formulated to cleanse your face and eyes of makeup with little effort on your end. Now that I've shared my picks for the best makeup removers, I want to know what your favorites are. Give me your opinions in the comments section so I can try out your suggestions!
Please rate this article