9 Celebrities Wearing a Red Lip - Who Wore It Best?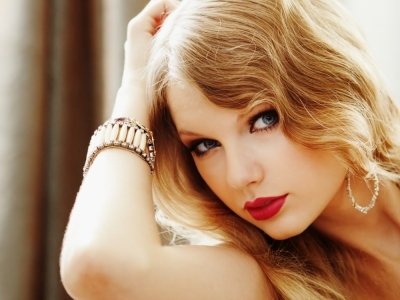 At every award show, there are celebrities wearing a red lip. Red is the classic lipstick color and it is always appropriate. The shade looks great with almost every color or style and can be worn to look glamorous or edgy. Here are 9 celebrities wearing a red lip and we want to know, who wore it best?
Rihanna is one of the celebrities wearing a red lip. Rihanna is no stranger to wearing red lipstick. Although she has donned the classic lip color several times, my favorite look has to be when she wore it to the 2013 Grammy Awards. Her red lips matched her rep dress that matched the red carpet. This was one of the best looks of the night and remains one of my all time favorite Rihanna looks.
Angelina Jolie's lips were made for the color red. She made this especially evident when she wore the color to the Golden Globes in 2012. A red pout was the perfect choice to accompany the red accents on her gown.
In 2008, when the world was initially introduced to Lady Gaga, she wore red lipstick when she visited MTV's Total Request Live. She sported the red lips with black eyeliner, a platinum blonde wig, and a red hooded bodysuit. This remains one of my favorite times the star donned a red pout!
Dancer Julianne Hough sported red lipstick when she attended the Trevor Project's 2011 Trevor Live! Event. She wore the lips with a knee-length jeweled gown and retro curls. I love her classic Hollywood look – what a great way to rock red lips!
Rooney Mara's red lips looked striking against her pale skin and dark hair at the 2012 Academy Awards. Let's be honest, Rooney was made to pull off red lipstick and her stunning white gown was the perfect canvas to make her red lips pop!
The only thing more impressive than Adele's red lips at the 2012 Grammys were all the awards that she won. Adele is glamorous so it is no surprise that red lips look absolutely amazing on the singer.
Taylor Swift is known for her flawless red carpet style. I love when T-Swift dons a red pout for her appearances. One of my favorite times the star was spotted with red lips was at the 2012 CMA Awards.
Lupita Nyong'o was a vision in red at the 2012 Golden Globes. The "Twelve Years a Slave" star looked fabulous in a red grown with a matching pout. This girl can do no wrong on the red carpet and this look is a great example why.
I always look forward to seeing Zooey Deschanel walk the red carpet because I adore her style. I was blown away when she showed up at the Golden Globes this year. Her red lips were the perfect accompaniment to her gorgeous champagne gown and flowered up-do.
I love how although each of these celebrities is wearing a red lip, they all do it with their unique personal style showing through. Now that you've seen these 9 celebs wearing red lips, who wore it best? Sound off in the comments section!
{{#comments_count}} Show Commnents ({{comments_count}}) {{/comments_count}}