Body makeup goes unnoticed so often. However, it's actually a great trick for the girl who bruises easily (I'm raising my hand at this point) or the girl who just likes to have a little extra glimmer and glow on her skin. No matter what attracts you to body makeup, these products will make body makeup your favorite part of your makeup routine—believe me! There are some products that will look great on your skin, some that will make application an absolute breeze, and some that are so sparkly they qualify as accessories themselves!
Table of contents:
1

Urban Decay Naked Illuminating Shimmering Powder for Face and Body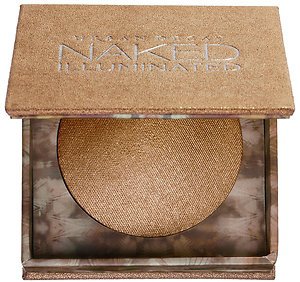 sephora.com
Urban Decay is basically known for its Naked makeup collection, so you know that this one is worth the money. I loved the glimmering sparkles in this bronzer. I think that it makes it the perfect body makeup for summer. We all chase that summer glow, but sometimes it's just not even. This will fix that!
2

DermaBlend Cover Crème Broad Spectrum SPF 30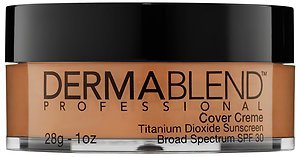 sephora.com
I must say, my favorite part about this DermaBlend crème is how much you get out of it. It's a big tub, which is usually not the case for a lot of body makeup. It's definitely worth the money, because it will last you a lot longer than most body makeups will!
3

BeautyBlender Body Blender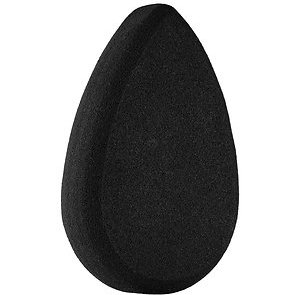 sephora.com
If you've fallen in love with the facial beauty blender, you've probably been counting down the days until BeautyBlender came out with one to make blending in your body makeup a breeze. If you have a bruise or bump that needs to be covered up with a little bit of makeup, this body blender will get the job done in no time at all!
4

Perfekt Matte Body Perfection Gel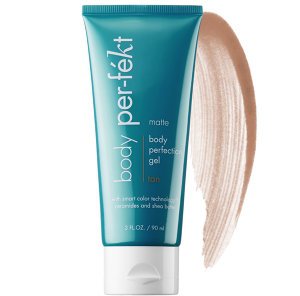 sephora.com
You would be surprised how many people don't realize just how important matte body makeup is. A lot of people, myself included, often just reach for the glitter body makeups because they'll give us a great glow. However, for an everyday look, matte body makeup is an essential, and this Perfekt product is no different!
5

Zahra Flash Tattoos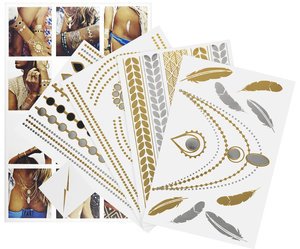 sephora.com
If you love accessorizing but are sick of your usual options, go for a temporary body tattoo. They've been a huge trend this year, especially of the metallic variety, like this package. The metallic temporary tattoos look super real, but you don't have to commit to anything! It's the perfect body accessory!
6

Tarte Maracuja Rainforest Glow Instant Matte Water Proof Body Perfector and Mitt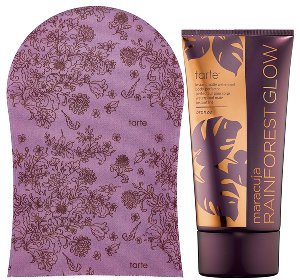 sephora.com
Tarte is known for its amazing makeup, so of course this body makeup is so different. It's a great product, but my favorite feature will definitely be yours too. The mitt makes all the difference when it comes to this body makeup. It's so annoying to apply body makeup and get it all over your hands. This eliminates the mess and makes the application even and smooth!
7

Sephora Iridescent Holographic Glitter Spray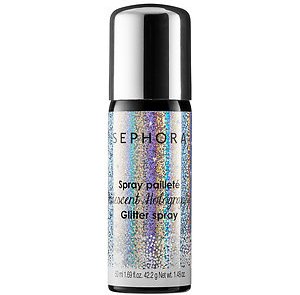 sephora.com
If you're looking for body glitter, look no further than this Sephora glitter spray. Whether you're going to a concert or a party, this is a product you should save for special events, but when you wear it, you'll turn heads!
What's your favorite body makeup? Give me your recommendations in the comments!
Please rate this article