Must have makeup tools, those handy little things you can't imagine doing your makeup without…they help you pull off amazing things in minutes, make experimenting much easier, give you that pro-looking finish without the mind blowing price that usually follows! Some of those great makeup tools, such as blush, eyeliner and eyebrow brushes, don't need a long introduction and are pretty much the first thing a girl buys when she starts doing her makeup. Yet there are some that are just as important and definitely deserve their place in our makeup bags. They make us quicker, help us achieve better results and enable us to have great, flawlessly applied makeup even when we're short in time. And here are some of those awesome must have makeup tools and products you shouldn't ignore for much longer.
---
1

Eye Lash Applicator

I absolutely love false lashes! And absolutely hate myself for not being able to use them like all of those talented girls doing YouTube tutorials. They make it seem so easy! Their false lashes seem to adhere on their own and their glue doesn't get all over their fingers and eyelids! Go figure! Luckily, smart folks have invented one of those great new must have makeup tools that can help all of us false-lash-challenged girls do it right each and every time! I found mine at Sephora, although I'm sure this amazing piece of plastic could be found even cheaper, so check your favorite beauty supply shop for it and don't second-guess your purchase! It's one of those must-have makeup tools that will revolutionize your routine, helping you get the look you've always wanted in a heartbeat!
---
2

Foundation Brush

Are you still using your fingers to apply foundation? Well, time to upgrade to a foundation brush – a handy tool that surprisingly works way better than your upper ten little piggies. It will help you blend your foundation perfectly, ensuring precision you can't get if you're using hands or sponge, leaving no mess to clean up and no foundation stains on your hairline! Don't wait until you've poked yourself in the eye to find out how much easier and faster it is to apply makeup with a brush! Start with this handy, easy to clean basic brush you can find at Sephora or look for a similar shape somewhere else. Don't let yourself get confused by all the different shapes, colors and prices – a classic brush is a fool-proof choice and the perfect one to start with.
3

Crease & Precision Brush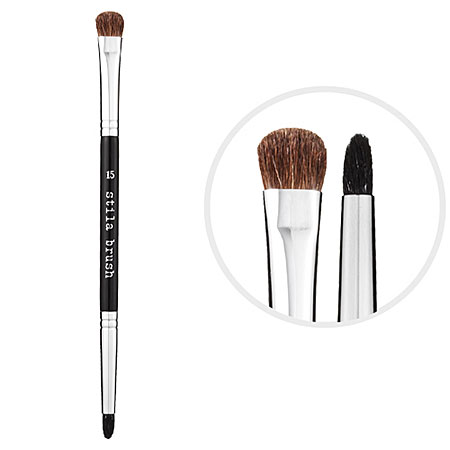 A crease/smudge brush is without any doubt my favorite must have makeup tool and will be yours as well, the moment you get used to applying your eye shadow this way. It glides back and forth effortlessly, helping you really get the eye shadow into the crease, and does so with the help of your crease as a guideline, which results in a natural look every time. A piece of cake comparing to those stiff applicators and a real time-saver, too! It helps you do both of your eyes perfectly each time, shaving off those extra five minutes you'd use for blending and correcting your makeup! Purchase it separately or look for this handy Stila 2 in 1 that features another great tool – a pointed precision brush that, although might prove to be too big for applying eyeliner, works wonders for corners and lower lash-line!
---
4

Daily Brush Cleaner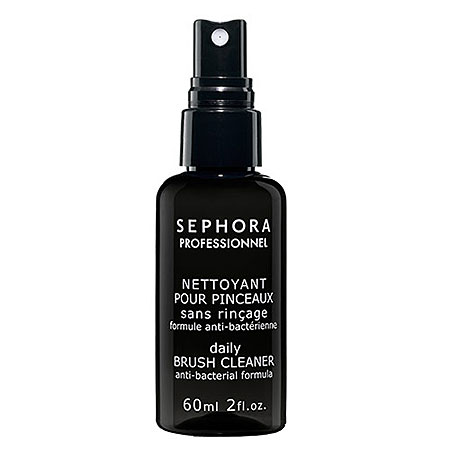 Cleaning brushes after each use is such a bother! But that's not all! We often don't have enough time to clean them immediately and are then faced with an even bigger problem – you need your brush, you need it now and you can't have it because it's not clean! Not a problem! Here's another great time-saving product to help you have your tools in mint condition and ready for whenever you need them! Just spray on, wipe, let dry and voila – your brush is ready! It's a great make up tool to have if you are depending on your brushes every day and it will save both your time and your tools, enabling you to enjoy them not only more often but for a longer period of time as well.
---
5

Lipstick/Concealer Brush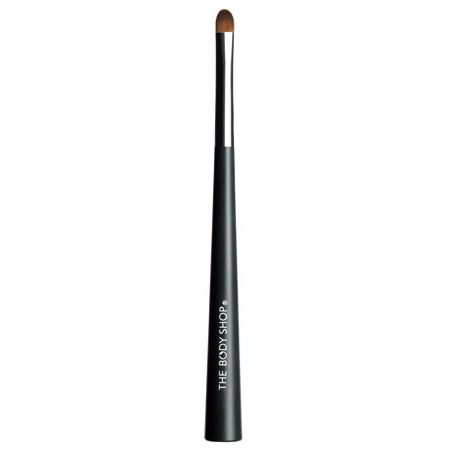 Speaking about brushes – here's another you'll want to have in your beauty case! A dual purpose brush such as this fabulous The Body Shop find allows you to conceal flaws or do your lip makeup like a pro, making smudges or uneven lines a thing of a past and saving you both time and products needed for the redo! Use it to apply a light coat of concealer under your eyes or around the lips even after you've done with your makeup and you'll understand how something so small and insignificant can make a huge difference!
---
6

Eraser Pen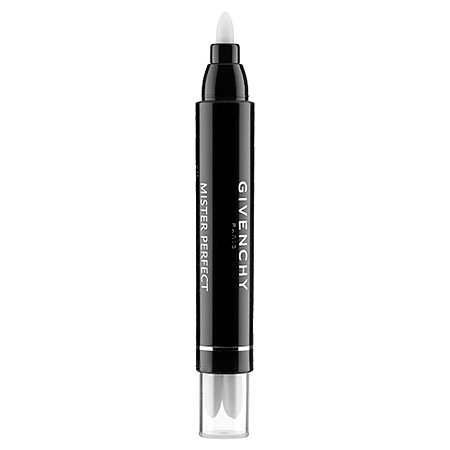 And in case you do end up messing up, there's another must have makeup tool your case shouldn't be without! Simply apply it and watch the horror disappear! Seriously, why waste time, nerves and products when you can just wipe off that pesky mistake and have a fresh start? All eraser pens look pretty much the same and you'll be fine with whichever you choose, although I must admit I really like the three spare tips Givenchy's Mister Perfect comes with and can totally see how practical having these replacements could turn out to be.
---
7

Lash Curler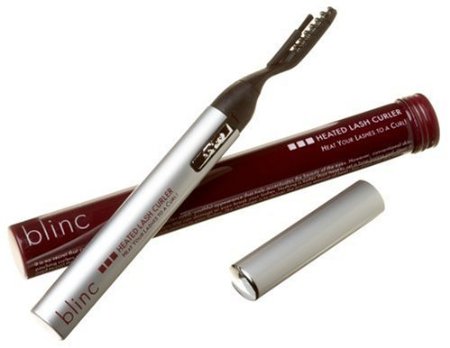 Last on my list of great make up tools you simply have to check out is a heated lash curler! Now, I know this doesn't sound like your ideal time-saving device but the good news is that it gives you a 24 hour-lasting curl that requires no touch-ups! Curl your lashes in the morning after your cleansing routine or throw it in your bagif you're out of time or wish to curl sometime later. The best thing about it? There's absolutely no way to pinch yourself, cause your eyes to water and ruin the rest of your eye makeup or over crimp your lashes to the point where you have to get them wet and start all over again! You do it once, you do it right and any mascara you apply looks fabulous – now call me crazy but I think that deserves a plus in both the time-saving and budget-friendly department!
What is your favorite must have makeup tool and is there something you absolutely couldn't imagine your life without? I used to be an eyeliner whiz and could apply liner with my left hand as well as my right one. Now, I can't live without my liner brush and would probably look like a raccoon should anyone force me to go back to standard liquid liners!
---
Comments
Popular
Related
Recent