Are you afraid to try foundation because of sensitive and dry skin? Don't be! The keyword for your skin type is HYDRATION! Most foundations on dry and sensitive skin appear to clog the skin therefore, it's good to find foundation that allows your skin to breath and provides hydration. Here are few foundations that I strongly recommend.
---
1

MAC Studio Sculpt SPF 15 Foundation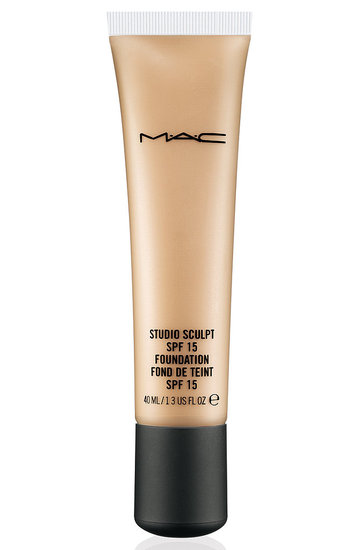 This gel based foundation provides light to full coverage. Its creamy texture hydrates your skin and eliminates any dullness. It helps to cover blemishes, dark circles, and scars. It feels fresh and lasts throughout the day. For application, it's important to start with a small amount as it spreads easily on the skin. Two small squeezes out of the tube will give you moderate to full coverage!
Price: $34.00 at shop.nordstrom.com
---
2

Clinique Super Balanced Makeup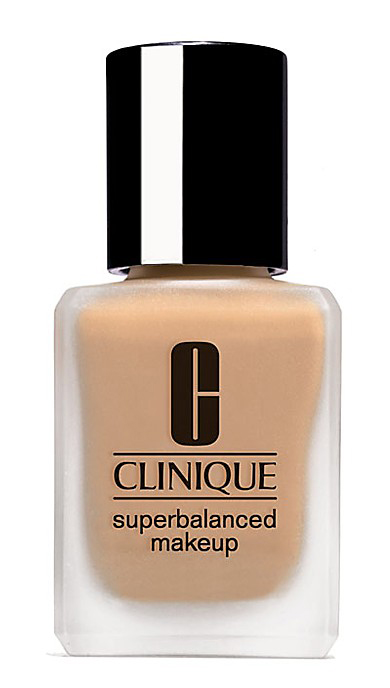 It's very important that dry and sensitive skin always has a good amount of moisturizer. This foundation is great for this purpose as it works as a moisturizer as well. It provides moderate coverage leaving your skin with a matte and smooth finish. If you prefer using your hands to apply foundation, this is great start!
Price: $25.00 at shop.nordstrom.com
---
3

Make up Forever- HD Foundation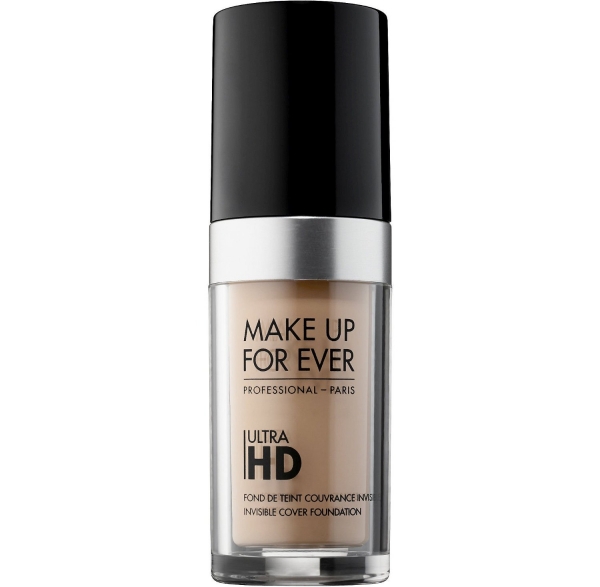 This foundation can be used for dry to oily skin. As it is HD foundation, it gives a soft focus on the skin and is great for pictures! Most of the foundation only covers dark circles and scars however, this is also helpful for hyperpigmentation. This formulation provides a flawless finish and gives full coverage on the skin.
P.S if you want to look like a celebrity, this is the foundation to use!
Price: $43.00 at sephora.com
---
4

L'Oreal True Match Super Blendable Foundation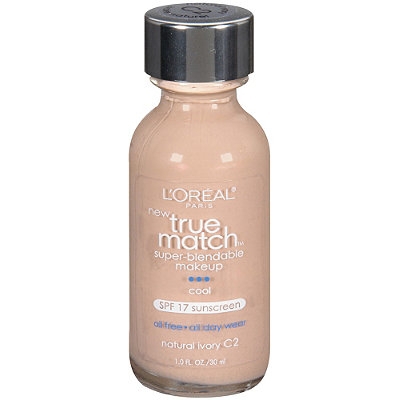 This liquid foundation provides a range of colors to find the correct match for your skin tone. It feels non-greasy and gives a natural look on the skin. This foundation lasts for 8 to 10 hours and doesn't swell on the skin (very important to avoid for dry and sensitive skin). This formulation will help to cover dark circles and reduce lines on the skin.
Price: $8.19 at amazon.com (other colors available)
L'Oreal foundations are great to have as they are affordable and quick to apply!
---
5

Maybelline Fit Me Foundation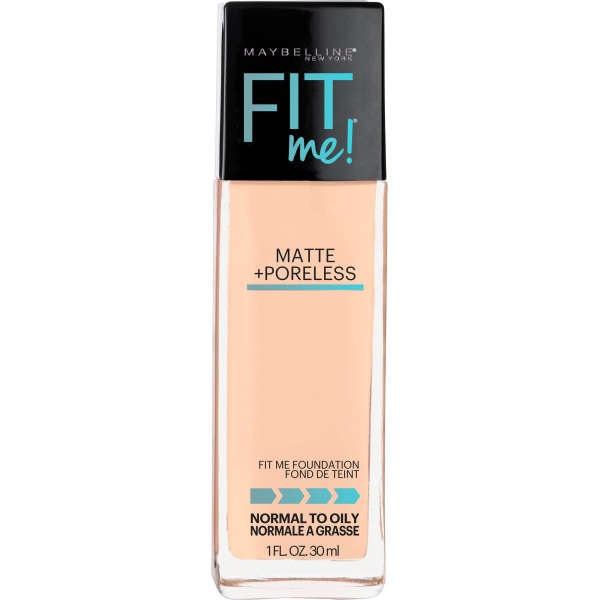 This foundation provides mild coverage and gives a fresh look. Not only is it long lasting but it also gives a dewy finish which is great for dry and sensitive skin. After 8 to 12 hours of application, it still settles on your skin without causing any lines and manages to give an even tone. Apply this foundation using a foundation brush to achieve flawless coverage.
Price: $5.69 at amazon.com
---
6

L'Oreal - Visible Lift Serum Absolute Advanced Age-Reversing Makeup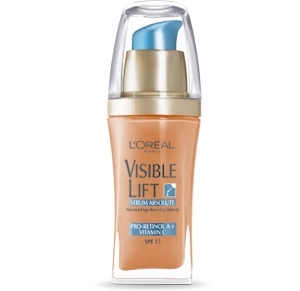 This foundation is good to use if you prefer or like anti-aging products. Just like the name of the product «Visible lift», it provides full coverage and eliminates scars, dark circles and freckles. If you are in the age range of 45 to 50, this foundation helps to regenerate skin to give a younger look. The good thing about this product is that it comes with a brush applicator.
Price: $10.44 at amazon.com
---
7

Bare Minerals BareSkin Pure Brightening Serum Foundation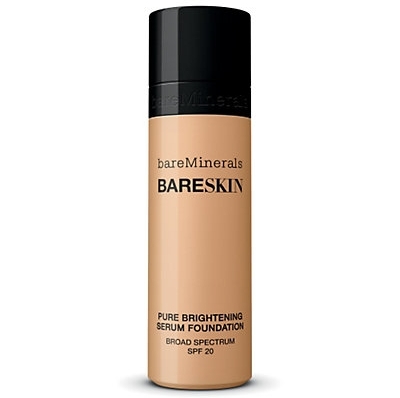 Bare Minerals is known for having good-for-you products! I love all of their makeup, but most of all I'm thankful for their liquid foundation. Not only does it brighten and even out your skin tone, it protects your skin from sun exposure and is perfect for all skin types! No matter how sensitive or dry your skin is, this pure foundation will do nothing but improve your skin tone!
Price: $29.50 at sephora.com
---
8

Giorgio Armani Luminous Silk Foundation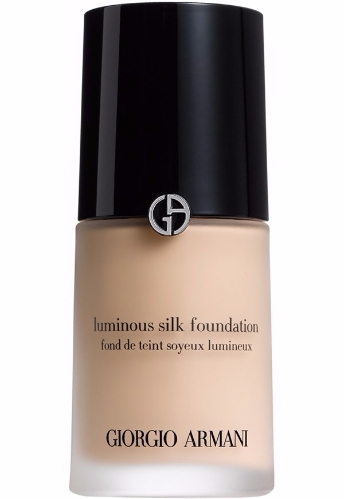 This foundation feels as light as air! Since it isn't heavy and is ultra-hydrating, it's perfect for dry or sensitive skin. I consider the Luminous Silk Foundation the next generation of foundation, because it restores moisture, goes on smoothly, and adds a pleasing glow to your face. You're sure to love it!
Price: $64.00 at shop.nordstrom.com
---
9

Nars Pure Radiant Tinted Moisturizer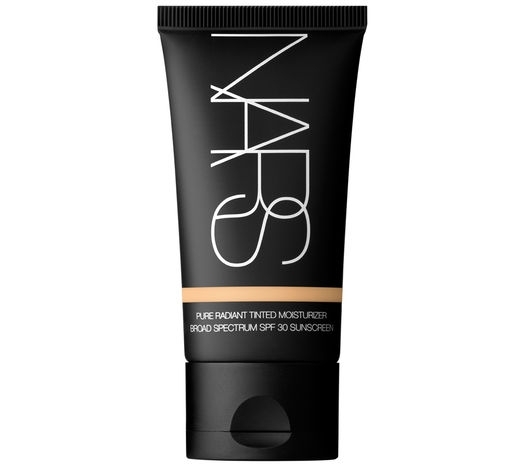 If you don't mind having less coverage, you should try a tinted moisturizer. NARS Pure Radiant Tinted Moisturizer offers protection, light coverage, and hydration to your skin. A thin coat in the morning can give your skin the evenness you crave, without a totally airbrushed look.
Price: $45.00 at shop.nordstrom.com
---
10

Revlon ColorStay Whipped Crème Foundation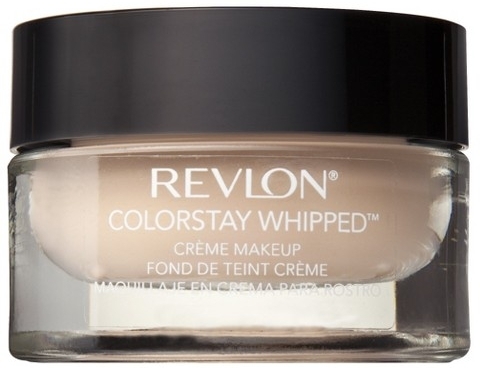 This foundation has a whipped, mousse-like texture that will make your skin overjoyed! But this foundation doesn't just cover up your skin issues; over time it corrects your skin, too! So your dry, brittle skin will become soft and silky over time!
Price: $16.50 at amazon.com
---
11

Tarte Amazonian Clay 12-hour Full Coverage Foundation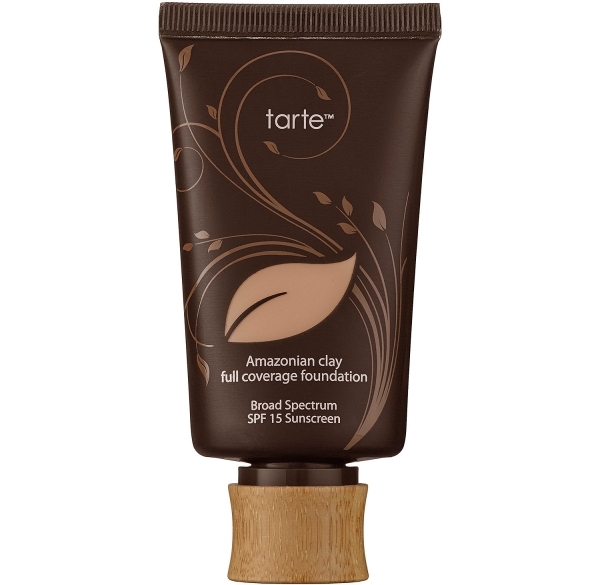 Tarte is all about making skincare and makeup products with as many natural materials as possible! This foundation gives you full coverage, so if you love the matte look, this is the foundation for you! Moreover, it doesn't clog pores or damage skin like some other full coverage foundations; Tarte's formula is full of vitamins and minerals that will moisten, soften, and brighten your skin!
Price: $39.00 at sephora.com
---
12

YSL LE TEINT TOUCHE ÉCLAT Illuminating Foundation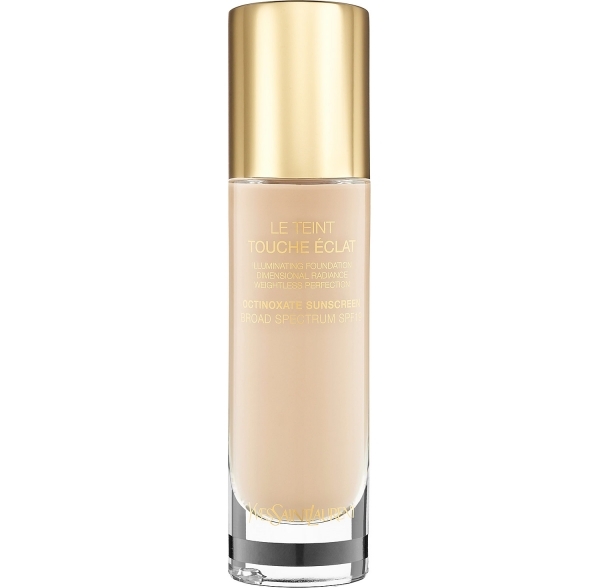 Lastly, this foundation provides you with medium coverage and is ideal for women with dry skin. It's weightless, free of many major synthetic ingredients, and designed to enhance your natural beauty. Try it and see if there's anything not to love!
Price: $64.38 at amazon.com
No matter which of these foundations you choose, it's important to remember that dry and sensitive skin should have enough hydration. I hope this guide will encourage you to find the correct foundation for dry and sensitive skin. Which of these foundations do you think your skin would love?
And once you have chosen your perfect foundation for dry and sensitive skin, it's important to ensure you apply it in the right way so you achieve a flawless finish. This video will help!
This article was updated by Neecey
More
Comments
Popular
Recent