Hottest Makeup Trends for 2019 ...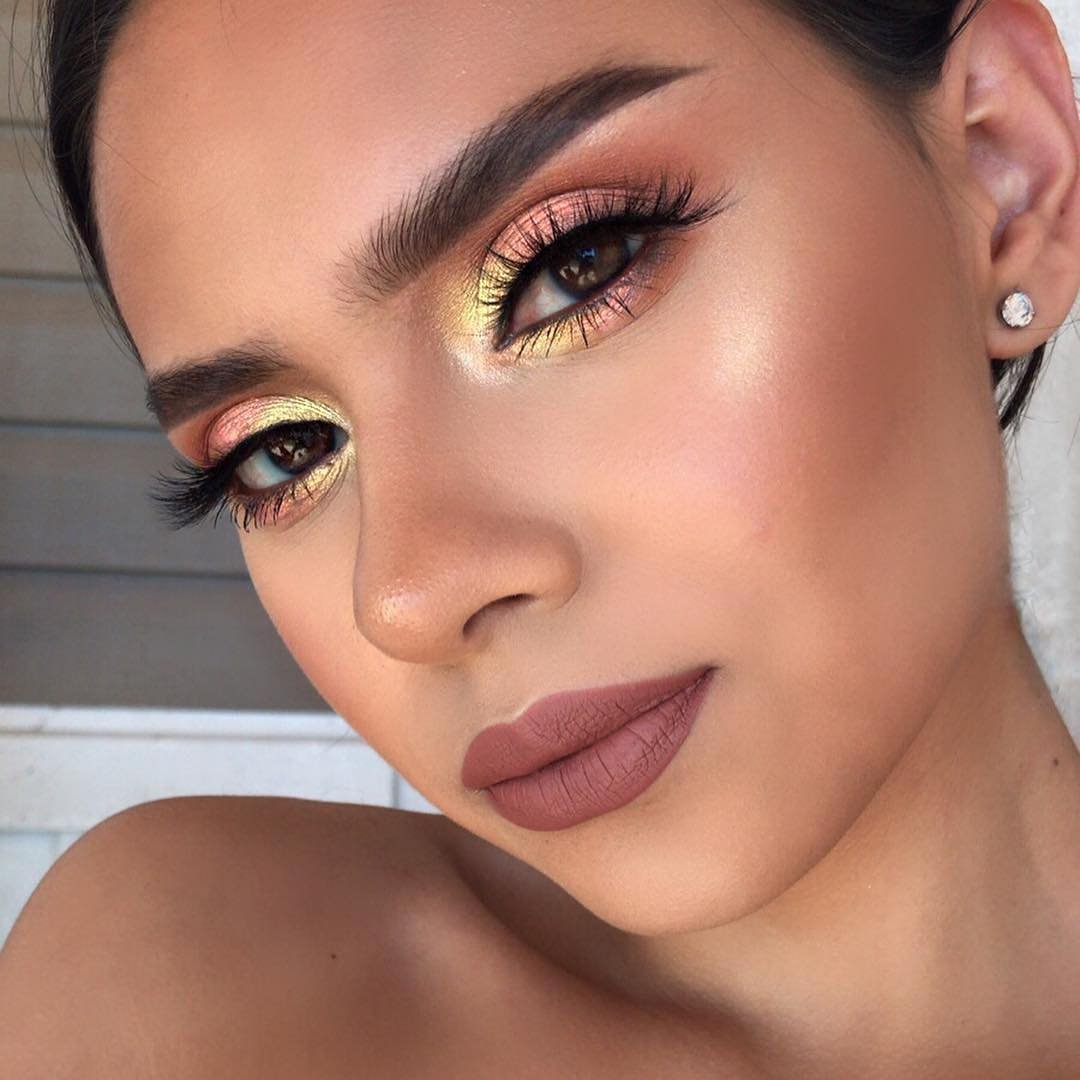 If you are someone who is into makeup and beauty, then you know the drill by now. It doesn't matter what looks and products were on top in 2018, if the fashionistas and gurus say that they are over for 2019, then they are over! It's up to all of us to make sure that we stay on top of all the ins and outs in order to guarantee we are keeping up with what is hot and what is not, but it always helps if you can read one single article that details it all for you! Here are what are going to be the hottest makeup trends for 2019.
Glass skin was the big trend last year, the effect of making your skin look as glossy as possible, but in 2019 it's all about dumpling skin. This means using good quality foundation to create a really deep, creamy, soft texture on your skin rather than a shiny or glossy one.
Jewel tones come in and out of favour, and they are very much back in favour in 2019! You should opt for the complete opposite of pastel shadows this year, with deep shimmering greens, blues, pinks, and purples very much on trend.
The dewy look is so last year. In 2019, the trend is towards a more sultry, mature style of makeup that is founded upon a look towards luminous matte finishes. This is a kind of foundation that isn't as 'mature' as what your mother might wear, but it is also not quite as juvenile and innocent as that dewy gloss! It's the perfect middle ground.
They were big in 2018, and they are set to continue to be big in 2019! Acrylic nails are pretty much the go-to type of nail fashion these days, and this year it seems as though the longer they are, the more on trend you are going to be!
To compliment the dumpling skin and the luminous matte finish, 2019 is going to be much more about lip gloss than lipstick. Gloss will add that little hint of shine and glimmer to an overall makeup look that is much more muted than in previous years. It's all about finding that perfect balance between sophistication and fun.
{{#comments_count}} Show Commnents ({{comments_count}}) {{/comments_count}}