There's something really powerful about a coat of really great red lipstick, don't you think? Not all reds look good on every girl, but every girl can wear red lipstick. The trick is finding the right shade for your skin tone. Use this handy advice and you can easily pull off red lipstick any day of the week.
---
1

Choose a Neutral Red Color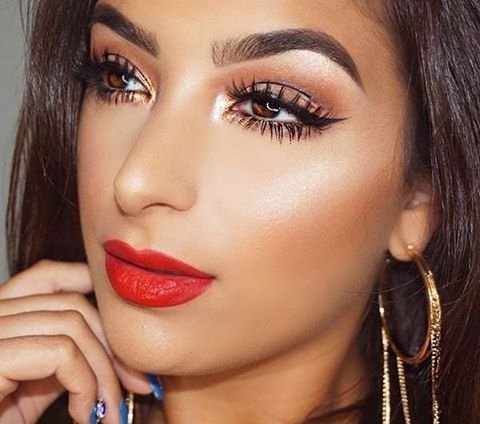 Some reds have an orange undertone and some have a blue or purple undertone. They don't look good on all skin tones so take the guesswork out of the choice by choosing a neutral red hue. If you can't determine which one works, ask a makeup expert at your local drugstore to help you out. They are there to answer your questions and help you find the exact color for you. Perfect!
---
2

Start with a Lip Liner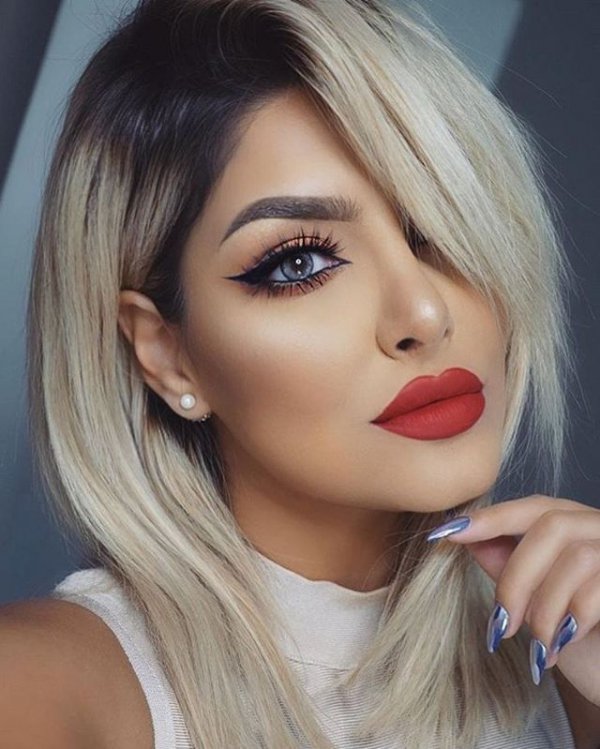 Not only can a lip liner help define your luscious lips, but it also helps stop your lipstick color from bleeding into the lines around your lips. Choose a liner that closely matches your red lip color and carefully line the edges of your lips with it before you slick on the lipstick. Easy, right?
---
3

Apply Lipstick with a Lip Brush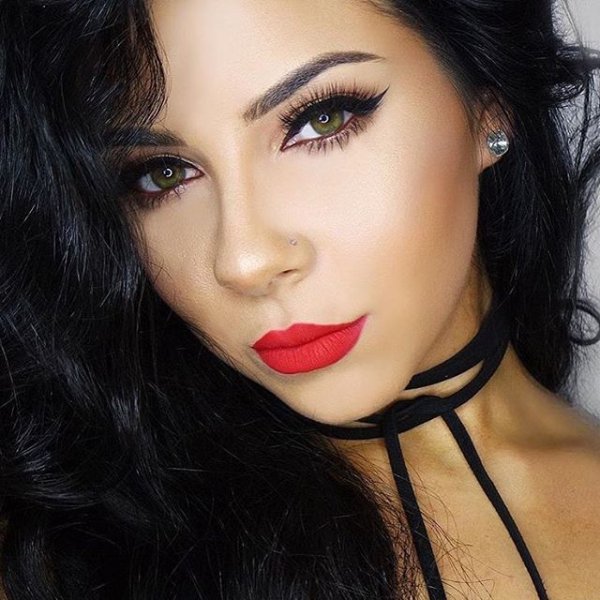 This applies to any color of lipstick, but is especially important when you're wearing red. Why? Because it helps you control how much color you wear so you have a natural look instead of a gaudy one. You can find lip brushes in all price ranges so it shouldn't be hard to find one that fits in your budget.
---
4

Top Your Color with Powder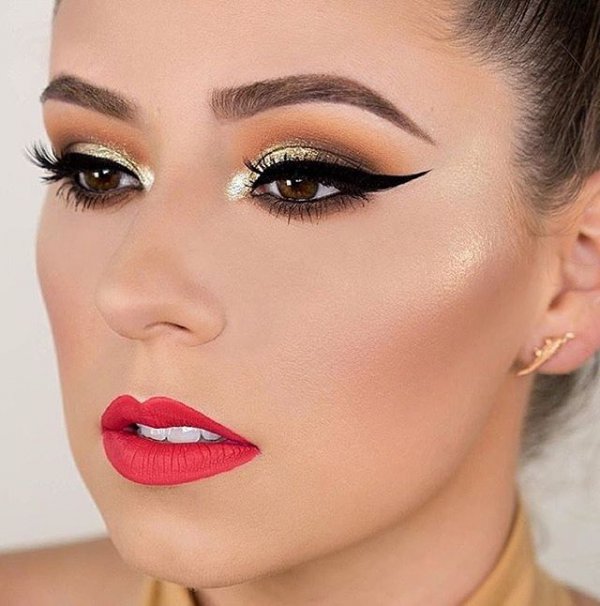 Once you have your lip liner and lipstick in place, set it with a dab of powder. This helps keep the color where it belongs and prevents it from smudging and smearing all over your face. The experts say to use finely milled powder for the best results. You can find this at most drugstores. If you can't find it, a light layer of another type of powder should do the same job.
---
5

Use Your Finger to Keep Teeth Clean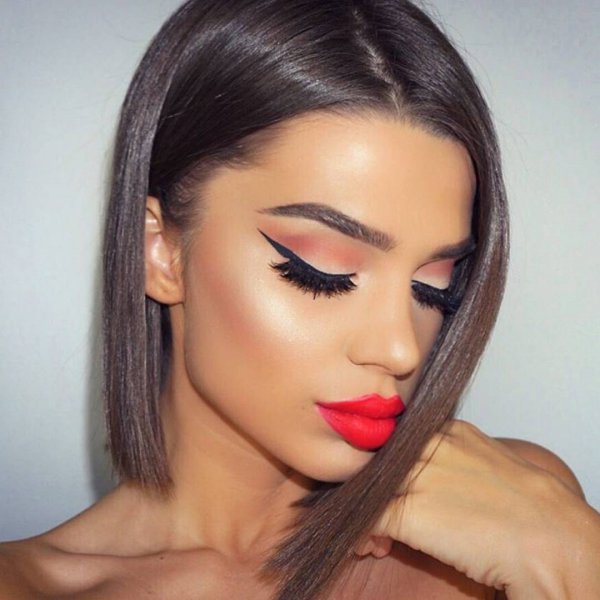 There's nothing worse than lipstick all over your teeth, right? You can nip the problem in the bud by sticking a finger into your freshly colored lips and then pulling it out. This helps remove the lipstick from the area of your teeth that touches your teeth.Getting rid of color in that spot prevents it from transferring to your teeth and totally embarrassing you on a date or when you get ready to make an important work presentation. Simply pucker up, insert your finger and then remove it. Done!
---
6

Pair Red Lips with Done up Eyes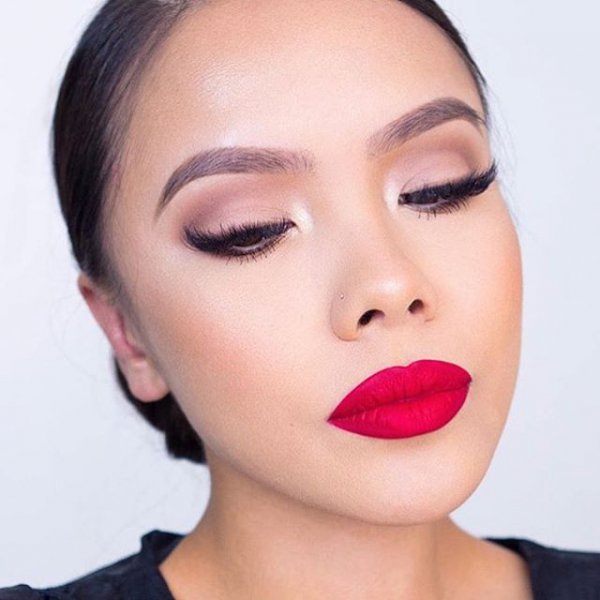 Makeup experts say that you shouldn't go out with just red lipstick because it can wash out your eyes. Instead, pair your glorious red lips with done up brows and lashes to balance the intensity of the red color and create a proportional look on your face.
7

Wear It Every Day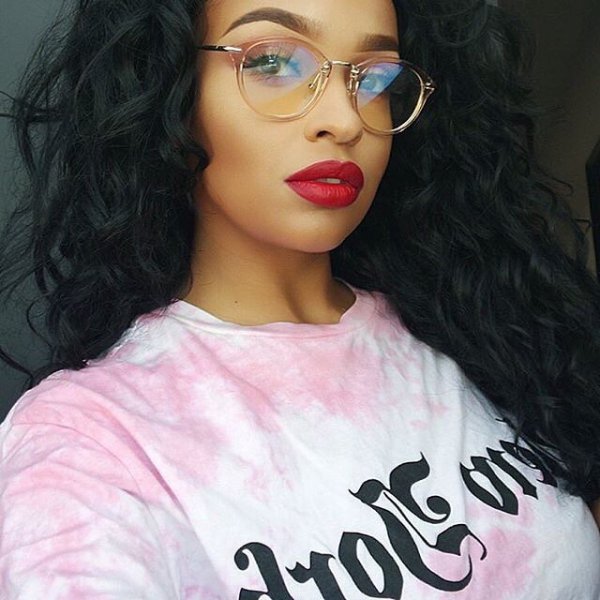 Now that you know how to get the perfect red lips, remember to use them as your own personal confidence weapon and wear them every single day. That dash of red will give you loads of self esteem and make you feel great so there's never a reason not to wear it.
Are you ready for great red lips? What's your go-to shade?
---
Comments
Popular
Related
Recent