Do you know of any products that help your makeup last longer? If you experience issues with your makeup fading or smudging during the day, I've got some great recommendations for you. Since I have very fussy combination skin, I can totally sympathize with you on this matter. It seems like I'm always having to touch-up, blot or re-apply something and it would be so nice if I didn't have to spend time worrying about my makeup. If you're with me, you should definitely give some of these products that help your makeup last longer a try!
Table of contents:
1

Hourglass Veil Mineral Primer Broad Spectrum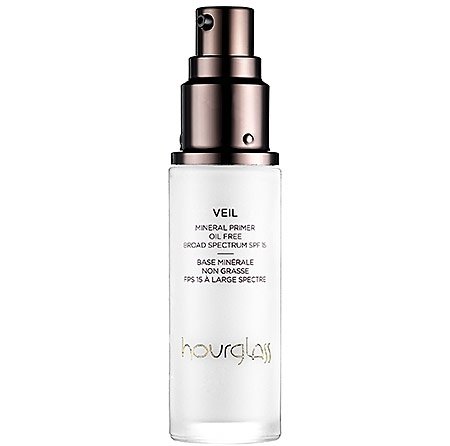 If you aren't already using a makeup primer, it might be time to start. Makeup primers help your makeup go on smoother, but it's also one of the products that help your makeup last longer, too. Take Hourglass's primer for instance. This beauty product helps minimize oil and the appearance of pores as well as help your makeup last longer and prevent fading. It also contains SPF 15 and contains no oil, fragrance or gluten.
2

Model in a Bottle Makeup Setting Spray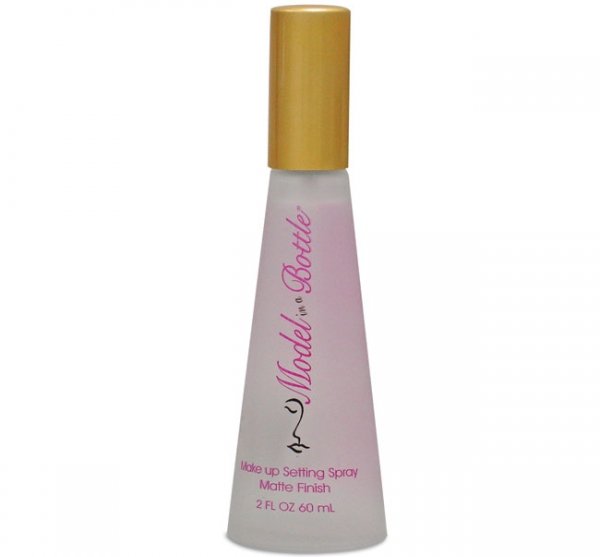 Forget about the genie in the bottle. If you want your makeup to stay put all day, meet your new makeup BFF - Model in a Bottle Setting Spray. Spritz this on your face after you've applied all of your makeup and you're set for the rest of the day. This spray dries to a matte finish, absorbs excess oil, won't interfere with your sunscreen and is resistant to smudging, water and humidity. Available in original and sensitive skin formulas.
3

Mally Beauty Face Defender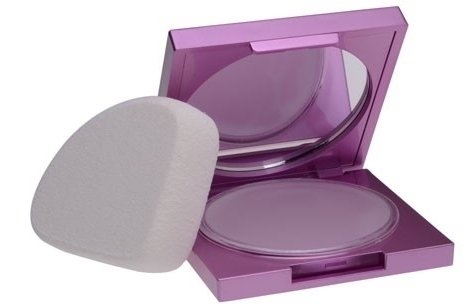 Here's another handy dandy beauty product that helps absorb excess oil, minimize shine and help makeup stay all day. You know how applying powder can sometimes make oily skin appear ashen or chalky? You won't have that problem with this baby. This product applies smoothly, looks sheer and defends your makeup from any fading so your face stays fresh for hours.
4

Tarte Smooth Operator Micronized Clay Finishing Powder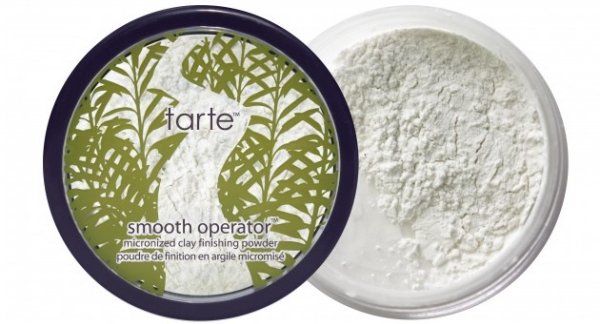 Keep your face looking silky, smooth and flawless with Tarte's finishing powder. The beauty of this loose powder is that it contains Amazonian clay which is an ingredient that's renowned for its ability to balance various skin types by hydrating and reducing the appearance of dry skin, as well as keeping oily skin types matte. It's the perfect beauty product to top off your beauty routine and help makeup stay strong.
5

Make up for Ever Aqua Seal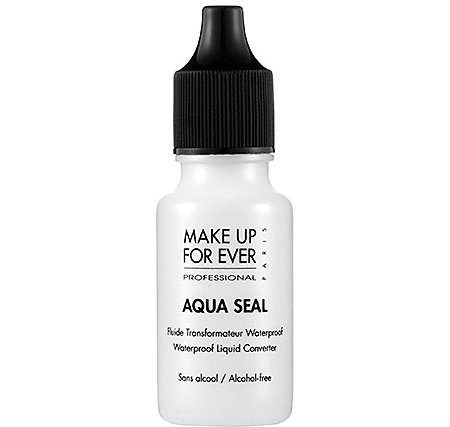 Foundation isn't the only beauty product that needs a little help staying put throughout the day. Make Up For Ever knows how annoying it can be to have runaway eye makeup, so they created a product that converts powder and pencil products into long-lasting makeup. Just add a couple of drops of Aqua Seal to your brow powder, eye liner or eye shadow and you can set it and forget it.
6

Ben Nye Final Seal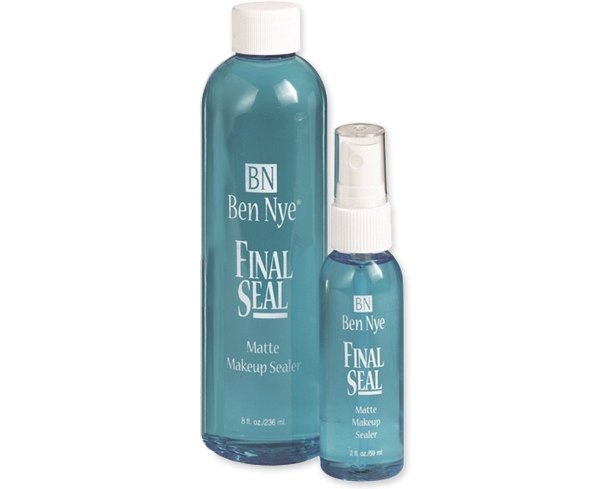 Does your makeup have a habit of transferring on to your clothes or just fading away after a few yours? If so, you need Final Seal in your life. Although this makeup sealer is capable of helping special effects makeup stay put, it's also really convenient for everyday makeup. Mist this on your face as the final step before you step out the door and your makeup will be waterproof and budge-proof all day long.
7

Make up for Ever HD Microfinish Powder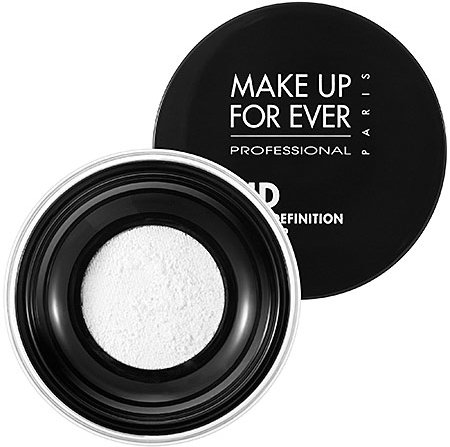 If your foundation has the bad habit of disappearing on you, this powder will set your makeup so you can be shine and worry-free all day. Just apply a small amount of this powder all over your face after you apply foundation and any excess shine, fine lines, pores or imperfections will be minimized. It's just that easy!
8

POP Beauty Face Magnet Powder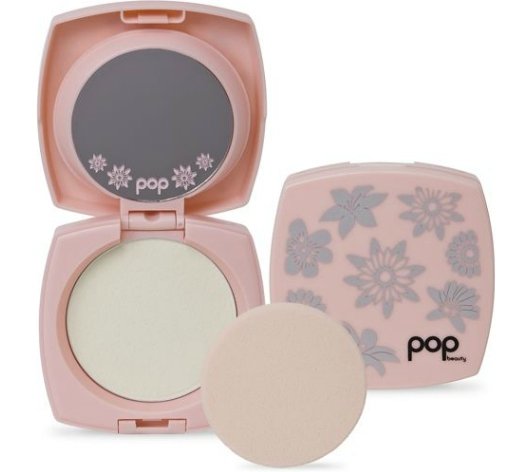 This is another fabulous beauty product to have on hand when you need help keeping makeup matte. POP Beauty's translucent Face Magnet Powder provides a soft focus effect to makeup, and helps brighten and mattify skin while hiding imperfections and setting makeup so it stays in place all day.
9

Urban Decay Cosmetics De-Slick Makeup Setting Spray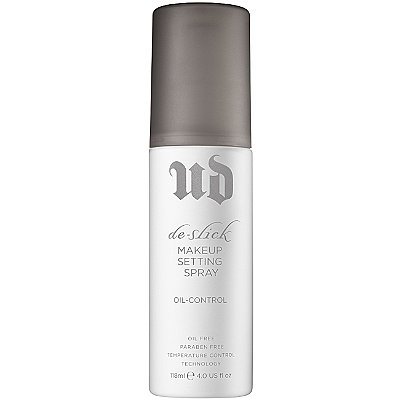 Urban Decay makes some fantastic beauty products. I'm a huge fan of their eye makeup primer among others from their range, so it wasn't surprising to see that their setting spray is just as effective in helping skin stay shine-free and gorgeous. Made with Temperature Control Technology to lower the temperature of your makeup, your eye makeup, blush and foundation will be locked into place after a few spritzes.
Now you can arm yourself with some serious shine control products to keep your makeup locked-in! Use one of these easy yet effective products to set your makeup and reduce the need to reapply makeup throughout the day. Do you have a favorite product that helps set your makeup?
Please rate this article