How many foundations, eyeliners, finishing powders and other makeup items have we ladies gone through to find our favorites? There were times I thought I had found my chosen ones in the past, but yet I kept on being inquisitive enough to try another eye shadow shade, or lip color. But now I can honestly say that these seven makeup items are just about irreplaceable to me. I certainly wouldn't change them by choice. That's not to say that I don't pick up a new lip balm now and then, especially anything that looks plum – my weakness.
---
1

Estee Lauder Double Wear Stay-in-Place Makeup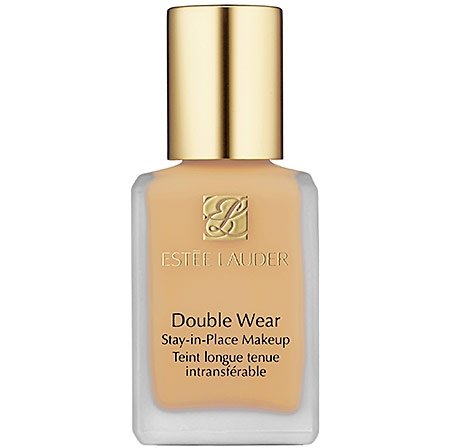 This most amazing foundation goes on flawlessly with a foundation brush, and stays on from early in the morning to late at night. When I am ready to remove this foundation in the evening, I honestly cannot see a difference from when it was first applied. You can't say that with any conviction about most makeup items. Double Wear is considered a semi-matte that is buildable. Oh, one final thought. This foundation does not come with a pump, so I just purchase the inexpensive pump applicator from MAC (owned by none other than Estee Lauder), then cut to size at an angle, so it doesn't sit flat in the bottle and impede the pumping action.
---
2

MAC Mineralize Skin Finish Natural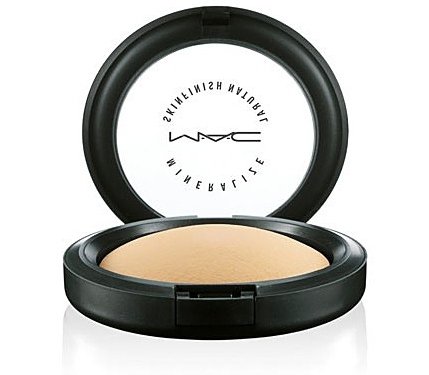 If I don't feel like doing my entire makeup process, I'll turn to this and just buff my face, so I can go out in public without scaring little kids. But to finish off the wonder that is Double Wear, I apply this powder in a medium shade and it brightens up my complexion just perfectly. The shade of foundation I use could really be a bit lighter, but the lighter one is too light, so MAC Mineralize – you complete me!
---
3

E.L.F. Essential Eyelid Primer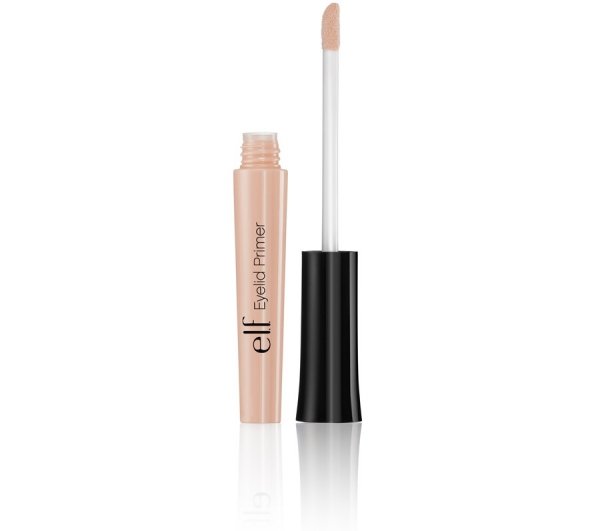 I have tried so many eyelid primers with exalted reputations and I've been disappointed again and again. This baby is a buck and does the job just as good as the expensive Borghese eye shadow base I used to use so many years ago. I remember how much of that I used to waste because I would squeeze and squeeze and nothing would come out, and then BAM! Half of the product would finally squirt out. With E.L.F. being in a wand applicator, there are no surprises, just a beautifully primed eyelid that keeps your shadows from wandering.
---
4

MAC Eye Shadow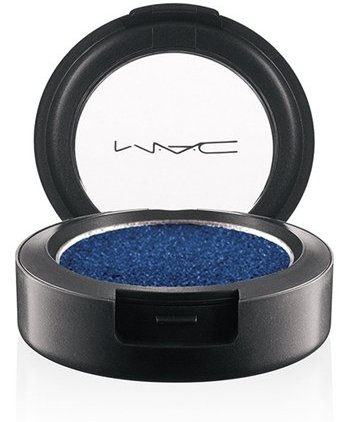 So many colors, so little time. I use several shades of MAC shadow, but my favorite is Coppering (a Veluxe Pearl finish), which I wear on the upper lid and also a thin line drawn with an angle brush, directly under my lower lashes. Coppering is a compliment magnet and it feels especially good to receive them from beauty advisors. Maybe it doesn't appear like it would work together, but I love to use MAC Sketch in the crease and Coppering on the lid. Sketch is a deep burgundy and Coppering is naturally – copper.
---
5

Maybelline Baby Lips

"If there's a cure for this/I don't want it/don't want it." Those lyrics are from Love Hangover and yes, I am addicted to this moisturizing lip balm in the shade Grape Vine and I like it just fine. Yes, it babies my lips by making them incredibly soft and moisturized. I haven't tried any of the other shades and I don't think if I would I'd be that obsessed. That is, because apart from the way this makes my lips feel, that grapey scent just drives me wild. The color, feel and scent, reminds me of a grape shade by Mary Quant that I never fell out of love with.
---
6

Tarte LipSurgence Lip Tint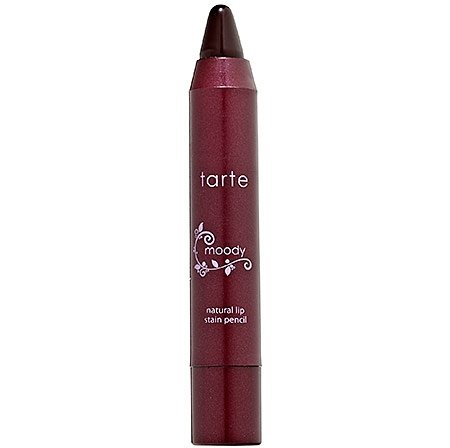 There are a lot of shades I'd be interested in trying, but my favorite is Moody. This is a deep berry color and since I am all about scents, the scent of peppermint oil infused in this lip tint is enough to make me swoon! Lasting power is better than I had anticipated for a tint. The color is definitely buildable. A matter of fact, I have a real hard time ceasing application because it smells and feels so darn good. I just wish it wasn't so darn pricey!
7

Almay Eyeliner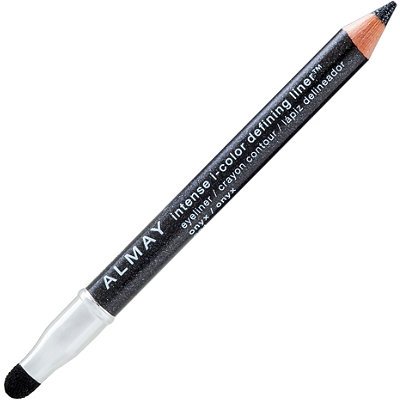 After exhausting almost all of the eyeliners at Sephora, and finding nothing I cared to re-purchase, I found the holy grail of eyeliners at the drugstore. Almay Eyeliner is water-resistant and has a built-in sharpener. I get the black brown shade, because I use it to line both my upper and lower lids and pure black would look too harsh on me. This eyeliner doesn't budge, even on the lower lid. How can you beat that?
Do you use any of these cosmetics? Do you care about scents in lip products as much as I apparently do?
---
Comments
Popular
Related
Recent