Are you curious about what the hot winter makeup trends will be? I've got all the info on the cool winter makeup trends for 2013 that everyone will be wearing or talking about! Even if you aren't necessarily the type to follow trends in makeup, it's still interesting to see how certain colors and application techniques are being utilized. If you're with me, keep reading for my top 7 winter makeup trends.
1

Big, Beautiful Brows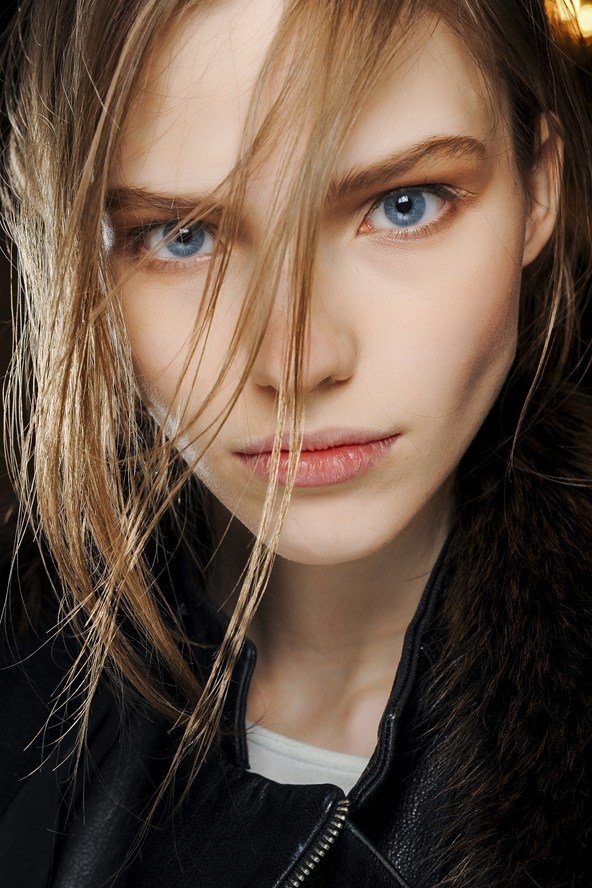 It probably comes as no surprise that bold brows are one of the top winter makeup trends. Big brows have been on trend for quite a while and it appears that they're not going anywhere. Use a brow powder or pencil to fill in brows if you need some help in that department and consider pairing your groomed brows with a glossy lip and bare eyes as seen on the runway at Victoria Beckham.
2

Go Blush-free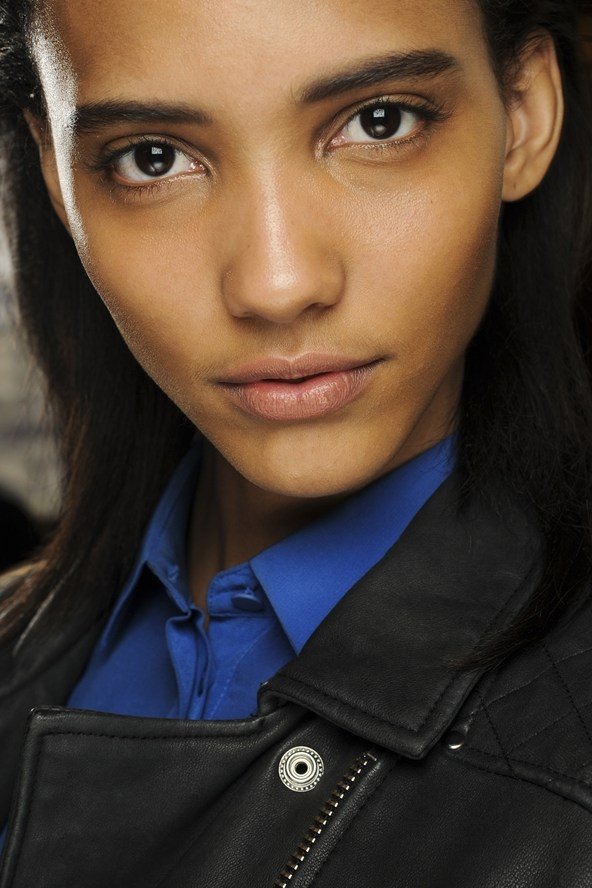 This particular winter beauty trend came as a surprise to me because the last thing I want this season is for my skin to look dull and pale. But, the models for Alexander Wang, Dolce & Gabbana and Balmain went either blush-free or used it very slightly to create a fresh yet finished face. Word is, the makeup artists focused mainly on the skin than the rest of the face so the models' skin took center stage.
3

Stained Lips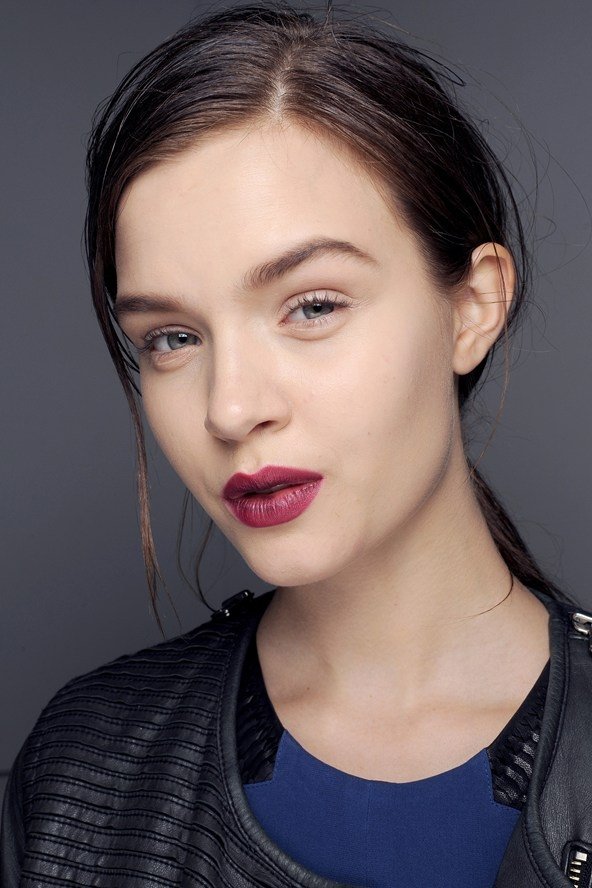 A very pretty winter beauty look that was also hot on the runway was the wine or petal-stained lip. This matte, stained lip is quite wearable for a runway trend and can easily be part of your everyday makeup routine. Lip stains in wines, pinks, plums and dark berries are all very chic and on-trend. You can mix colors or apply a coat of gloss on top; just don't forget to keep the eye makeup minimal so your eyes and lips don't compete!
4

Barely-there Black Eyeliner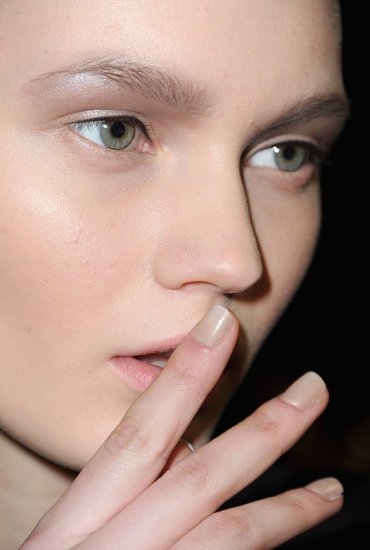 Black eyeliner is nothing new in terms of beauty trends, but wearing a thin line above the lash line is the way to go this winter. Alexander Wang, Victoria Beckham and Proenza Schouler all had their models wearing super thin black eyeliner which is another majorly wearable trend to try out. Anna Sui went the opposite route and had super thick 60s style eyeliner on top and a dotted line on the bottom, striking, but not very office-friendly!
5

Dramatic Eyes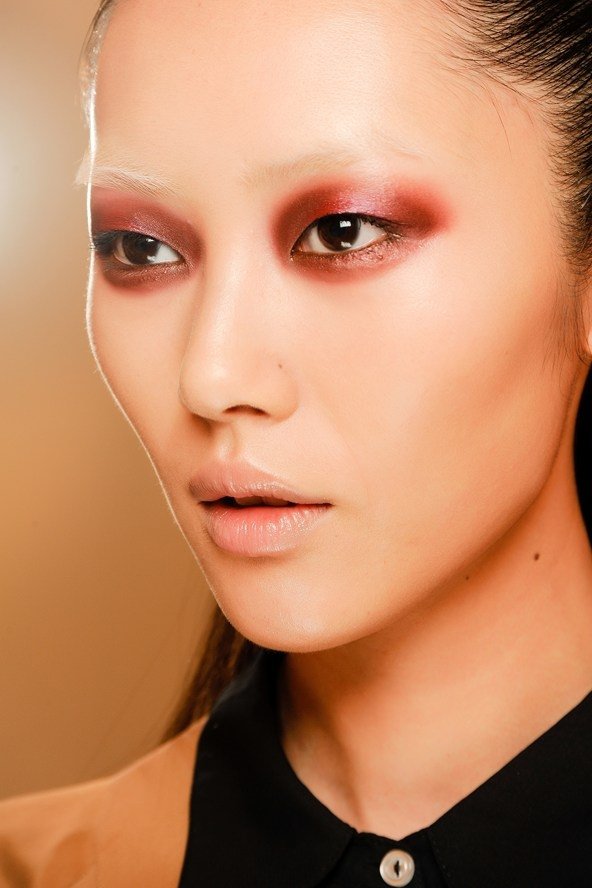 One of my favorite winter beauty trends was the shimmery, jewel-toned eye shadows as seen at Gucci and Jason Wu. Models were seen wearing deep reds, purples, emerald green as well as other metallic eye shadows. The makeup was brazen but beautiful and was paired perfectly with a nude lip. Nude lips were another huge beauty trends in fashion as a matter of fact.
6

Grunge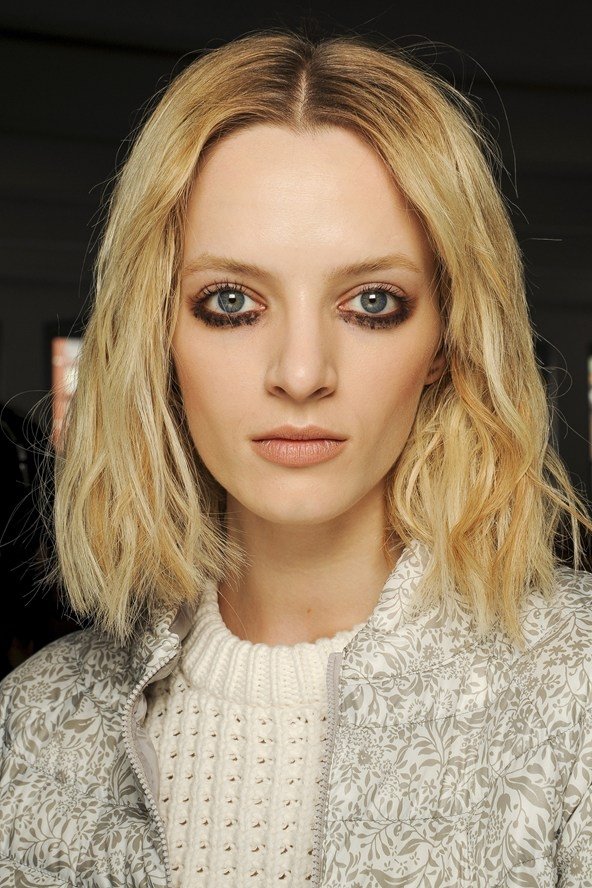 Can you believe grunge is back, again? Models were seen sporting smudged eyeliner and disheveled hair at Rodarte, Missoni and Saint Laurent. While I love the idea of being able to pull an all-nighter and showing up to work the next day saying I'm wearing a runway beauty trend, this is not something I'd like recreate on purpose, would you?
7

Lush Lashes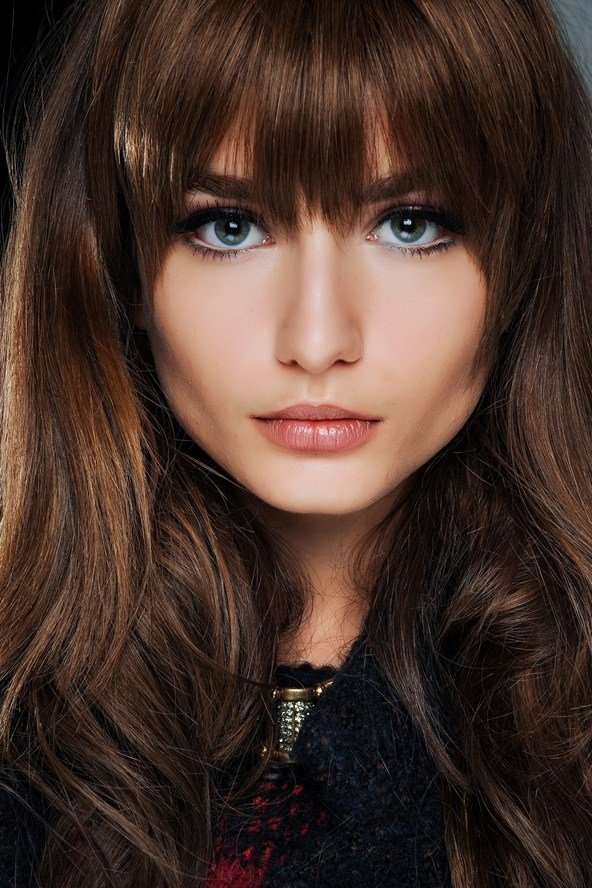 Lash lovers, rejoice! Thick, long lashes was the stand out look at Emilio Pucci and Dolce & Gabbana. Emilio Pucci's models all paired their lashes with eye-skimming fringe while D&G paired their lashes with a classic cat eye and smoky eye shadow. Either way you go, it's flirty, feminine and perfectly pretty to wear anywhere!
I've got to give it to the designers and their makeup teams who come up with these innovative looks each season. Even though some of the looks are recycled, they always manage to put a fresh twist on it to make it seem like it's brand new! Which of these 2013 winter beauty trends can you see yourself wearing?
Sources: vogue.co.uk, bellasugar.com.au, glamourmagazine.co.uk. ealuxe.com