I love Philosophy's super-glossy lip shines more than I love tacos… and that's really saying something. They're incredibly lush and shiny, as the name "lip shine" implies, and this spring, they're released a slew of new scents/flavors I can't wait to try… my shopping cart is loaded and my debit card is ready to go! Here are 7 fruity new lip glosses from Philosophy!
Table of contents:
1

Philosophy Orange Jelly Bean Lip Shine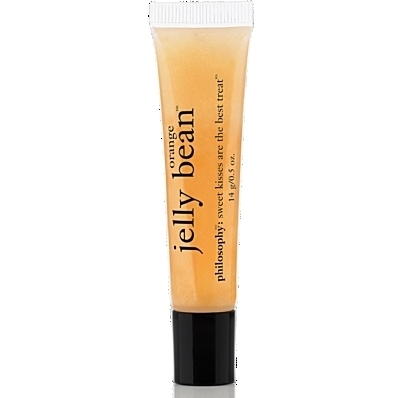 Price: $10.00 at philosophy.com
Indulge your sweet tooth without consuming a single calorie with this lip shine! It has the same sweet-smelling orange jelly bean scent you love, in a lush lip gloss. It hydrates and protects your pucker, making your lips kiss-ably soft… and it may even cure your sweet tooth… it's a sweet-smelling guilt-free spring-time indulgence!
2

Philosophy Bubble Gum Lollipop Lip Shine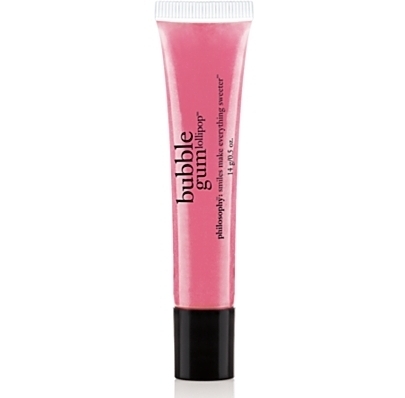 Price: $10.00 at philosophy.com
M very first lip gloss was bubble-gum scented, so I just have to try this! It's a gorgeous pink color, and I'll bet it smells just like the real thing, too! I already know I love the Philosophy line of lip shines, so this is going right into my shopping bag, and I can't wait to try it.
3

Philosophy Melon Daiquiri Lip Shine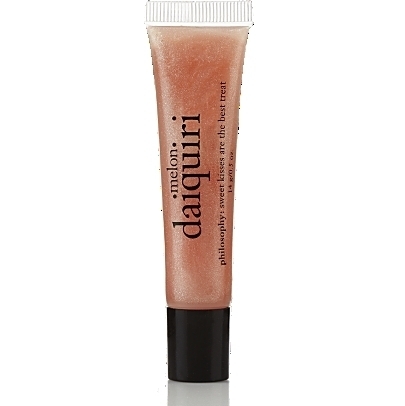 Price: $10.00 at philosophy.com
The color is subtle, the flavor and scent are anything but! This lush lip shine smells just like everyone's fave cocktail, the melon daiquiri! The color is sheer and soft, and the shine itself is very rich, leaving your lips hydrated and happy… just in time for happy hour!
4

Philosophy Mimosa Lip Shine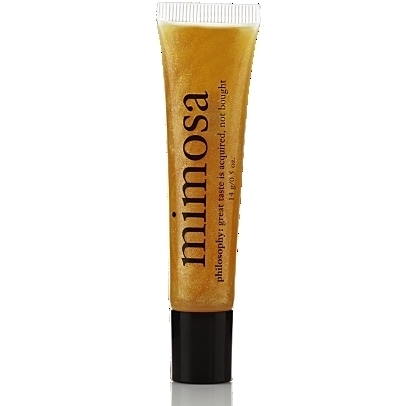 Price: $10.00 at philosophy.com
I'm not much of a drinker, but I do love a good mimosa once in a while. The tingle of the champagne, the sweet-tart orange juice… what a wonderful combination! This lip shine promises the same lush scent, the same rich feeling… can it really be as good as the real thing? I'll find out!
5

Philosophy Dreamy Tangerini Lip Shine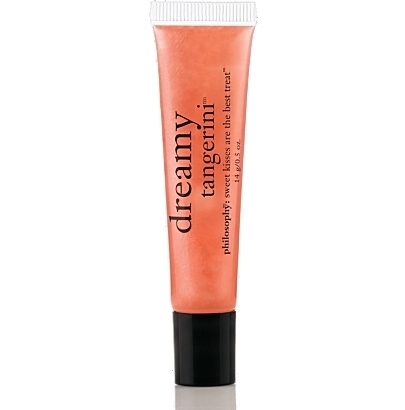 Price: $10.00 at philosophy.com
I confess: I added this to the list mostly because I think it's really fun to say "dreamy tangerini." Try it! See? I also added it because I love citrus scents, and this one's particularly marvelous. I love the color, too… it's so tropical!
6

Philosophy Beach Girl Lip Shine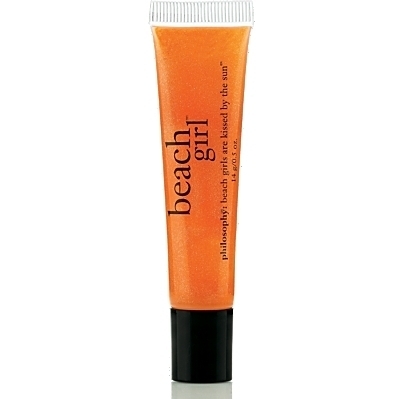 Price: $10.00 at philosophy.com
In case you're wondering what flavor/scent is represented by Beach Girl, close your eyes and imagine strolling down the boardwalk hand-in-hand with your sweetheart, headed towards the snow-cone cart. That lush orange slush you're after is the flavor of this lip shine, which adds a hint of color and a lot of gloss, just in time for your boardwalk date.
7

Philosophy Raspberry Sorbet Lip Shine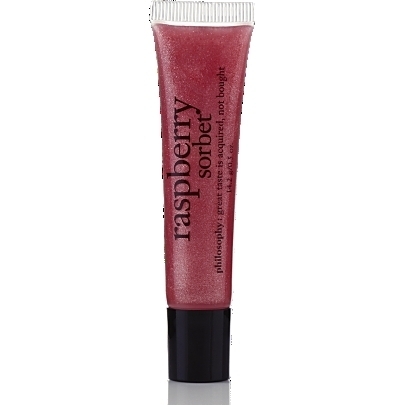 Price: $10.00 at philosophy.com
This is the most popular of the Philosophy lip shines, and with its lush scent and gorgeous color, it's not hard to see why. The formula will leave your lips shiny and sweet and hydrated, ready for kisses, and the scent and flavor are just as delicious as a real raspberry sorbet!
I can't wait to try that Beach Girl lip shine, and I'll bet the Orange Jellybean will be marvelous, too! Which of these Philosophy lip glosses tops your wish list, and why? Do tell!
Please rate this article