Volumizing Mascaras are totally necessary to give you extra thickness, especially if your lashes are a little lacking. Have you ever wondered what our lives would be like without all those awesome volumizing mascaras? I know it sounds silly, maybe even a bit shallow but let's face it – they do help us a lot, maybe even more than we'd like to admit. Some of us have their favorites and some, like me, like to experiment because nothing can compare to that tingly feeling of trying out a brand new mascara only to realize that it's absolutely awesome! So, if you're a makeup freak like me, here are 8 great volumizing mascaras to try out:
---
1

Lancôme 'Hypnôse Drama' Instant Full Body Volume Mascara

Price: $25.00 at shop.nordstrom.com
Oh-la-la! This wicked brush might be a hard one to get used to but what's a little bit of trying to get used to in comparing to those long, thick lush lashes you'll get? Every piece of Lancôme makeup I've ever used was absolutely perfect so yes, I guess this one really is a no brainer. It's absolutely one of my favorite volumizing mascaras!
2

Guerlain "Le 2" Volume Mascara

Price: $36.00 at shop.nordstrom.com
No funny business here- just that astonishing precision we're used to! I've used the standard Le 2 and believe me, saying it's good would be an understatement! The new, enhanced Le 2 Volume Mascara is promising even better results so if jet black, lush and incredibly shiny is how you like your eyelashes, do check it out. I love that tiny brush by the way!
---
3

Trish McEvoy High-Volume Mascara

Price: $30.00 at shop.nordstrom.com
Don't let this slim brush fool you – this mascara can really make your eyes pop! Fluffy brushes are indeed the best part of most volumizing mascaras but they have their disadvantages, too. A long, slim brush, in the other hand, lengthens and thickens the lashes just as good and is much easier to work with.
---
4

MAC Plush Lash Mascara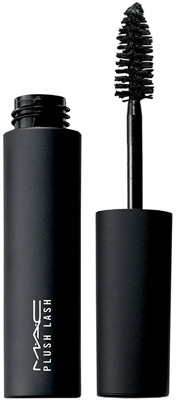 Price: $14.00 at shop.nordstrom.com
Next on my list of thickening mascaras worth checking out is MAC Plush Lash- mascara that promises you won't even think about clumps, smudges and flakes ever again… Seriously! Clumps? What's that? Smudges? Never heard of those!
---
5

Clinique High Impact Mascara

Price: $14.50 at shop.nordstrom.com
Not really a fan of fluffy brushes? No problem because Clinique has some great volumizing mascaras, too! What I love about this eye makeup is the fact that you can use it even if you have like really sensitive eyes.
---
6

Maybelline Volum' Express the Colossal Mascara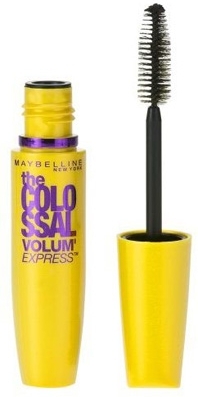 Price: $4.99 at amazon.com
If you're new to the makeup world and you're trying to find a perfect balance between a limited budget and a good mascara I definitely suggest Colossal! I totally love it because it really makes the eyes pop and I can guarantee it's much better than anything L'Oreal ever came up with. I like to experiment with different mascaras but this is the one I always return to because it gets the job done, it's not overpriced and doesn't make my lashes fall off.
---
7

Giorgio Armani Eyes to Kill Mascara

Price: $30.00 at shop.nordstrom.com
Oh, look at this turbo, mega, giga brush! I haven't used it so far but I most definitely will as it not only looks promising but has a lot of great reviews too. I don't even know if I'll be able to find it here and even if I do, I bet it costs a fortune so you know… hope it's as good as they say.
---
8

Maybelline Volum'Express One by One Mascara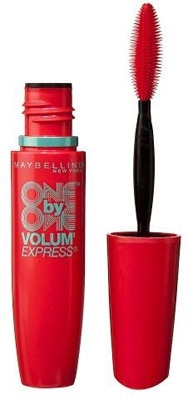 Price: $6.49 at amazon.com
New One by One Volum' Express mascara is supposed to do miracles without burning a hole in your pocket and, honestly, I respect that. I wish I'd taken this one instead of that stupid useless Falsies. It's one of the best volumizing mascaras you can find!
I hope you enjoyed my list about volumizing mascaras! It's hard to find a good one; sometimes you just have to keep trying until you find the best one that works for you. But listing volumizing mascaras isn't as useful as real stories and experiences so tell me- do you use volumizing mascaras and, if the answer is yes, which is your favorite one?
---
Comments
Popular
Related
Recent