Nail art trends vary from the subtle to the obscene these days. One thing we know for sure, however, is that the nail art trend is here to stay. Nail art is as much of a statement accessory and a form of expression as any other fashion accessory. Get some nail inspiration from the popular trends for nail art below.
Table of contents:
1

Two-Tone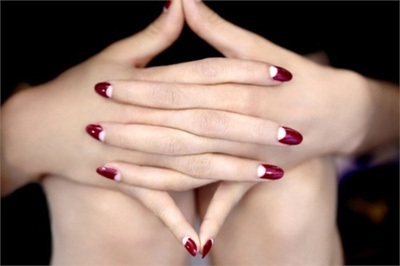 Having a difficult time choosing between two different nail polish colour? Try both! Two-tone nail art trends are fun and fresh, and can be worked in a variety of ways. You could go for a traditional French-tip look, or something bolder like a check pattern or diagonal halves.
2

Ombré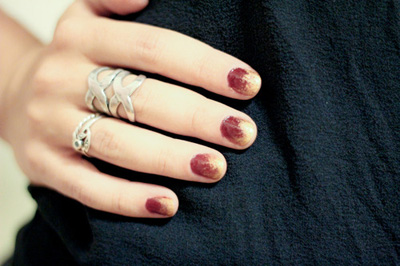 Ombré has been a big buzz word this past year. From ombré hair to ombré clothing, it's all about the gradient colour effect. Nail art is set to be the next platform for ombré. Airbrushed ombré is more clean-cut; but messy, hand-painted ombré nail art is where it's at this season.
3

Confetti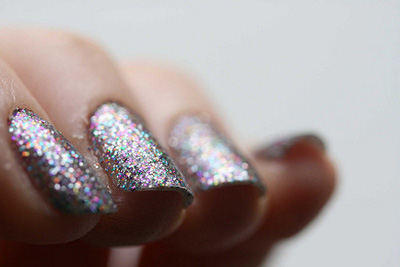 Create a confetti-like effect on your nails by opting for polishes with larger glitter particles. It's a fun and playful nail art trend that reflects the popular glitter trend of the moment. Create different effects by layering glitter polish over different coloured bases.
4

Metallic Foil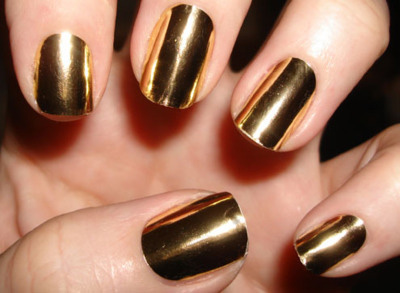 I can't say it enough, but metallics are one of hottest trends right now. The metallic trend never really goes out of style, it just keeps being reinvented. When it comes to the nail art trend, take it to the next level by adding some gold leaf to your nails for a bit of opulence. Apply the leafing to wet polish with tweezers, dry, and then cover with top coat.
5

Clear Tips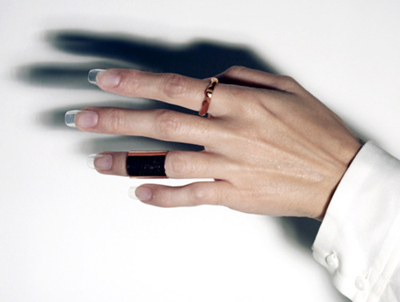 Go for a futuristic effect by attaching clear tips to your nails. It's an unexpected take on the basic nude nail. Add some texture to this nail art trend by applying a clear, shimmery polish over the top. This will create an opalescent glow.
6

Marble Nails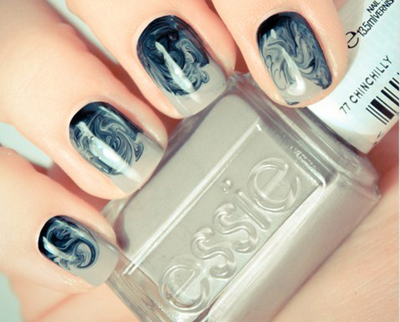 This is one of the more time consuming nail art trends out there. I'm not going to try and write down all the steps here, but a quick internet search will garner you a lot of helpful step-by-step instructions. This is a fun, arty look, and one that will garner plenty of comments, that's for sure!
7

Embellishments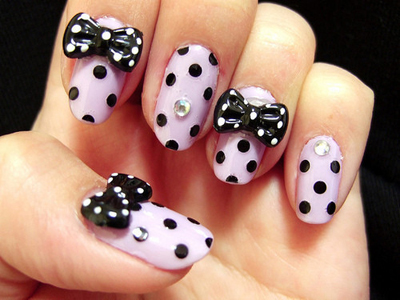 Give your nails a 3D effect by gluing on some embellishments. Small gemstones are a good starting point, but other you can also find a range of other things in your local art store. This look can come across a bit tacky, so avoid going too over the top. Other than that, it's up to your imagination, really!
8

Cosmic Effect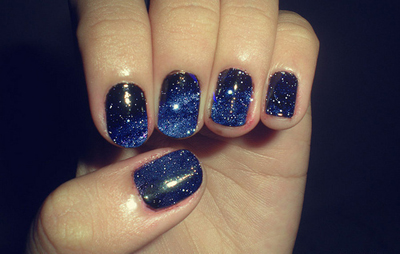 You'll have the universe at your fingertips with this nail art trend. The aim is to create the effect of the night sky or galaxies. Start with a dark blue or purple base, use a sponge to dab on a lighter polish to create a textured effect, blend in a lighter blue, and then use the back of a toothpick to dab on white polish to create 'stars'.
9

Polka Dots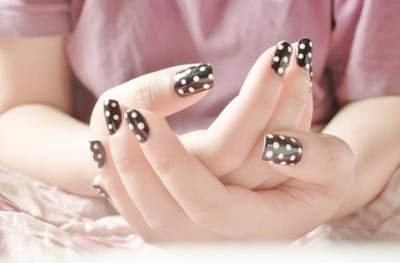 This nail art trend is relatively simple, but still quite effective. Simply choose your desired nail polish colours, apply a base, and then dot on some spots with the aid of a toothpick. If you're applying more than one polka dot colour, use a different toothpick for each colour.
Nail art trends come in all sorts of styles and difficulty levels. If you've got a bit of spare time on your hands, why not try a nail art trend or two? What are your favourite trends for nail art?
Top Image Source: weheartit.com
Please rate this article