Best Mascaras don't have to be the super expensive ones – heck, they don't even have to be sold in Nordstrom! When I comes to the best mascara, I am definitely an expert because I try each and every new mascara that comes out. Below, I'm going to show you that the best mascaras can be found anywhere and can actually be under $10.00 – what a steal!
---
1

Maybelline Volume Express the Falsies Flared Mascara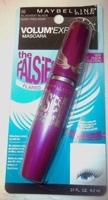 Price: $5.50 at amazon.com
I have to say, I am extremely partial to Maybelline products. I just think they are awesome and this mascara? It is awesome ladies. Whenever I am looking for the best mascara, I am looking for something that makes my lashes long, won't smudge and stays on – this mascara meets all of the qualifications and it's only $5.50!
---
2

Maybelline Lash Stiletto Ultimate Length Mascara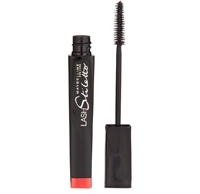 Price: $1.87 at amazon.com
Stiletto is actually one of the only best mascaras under $10.00 that I use on a consistent basis – actually, right now, I have this in my makeup kit. It makes my lashes stand out, makes them super black and it lasts all day! If you are looking for a mascara that delivers on everything it says it is going to, try Stiletto and then come back and tell me how you liked it!
---
3

L'Oreal Paris Double Extend Beauty Tubes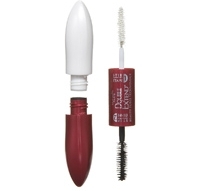 Price: $9.64 at amazon.com
If I can't have either of the two Maybelline best mascaras above, my next choice is actually the Double Extend. I like this mascara because it provides me with the length – without clumping. The beauty tubes are wicked easy to wipe off (soap and water is all!) and it does make a dramatic effect on your lashes. All that for under $10.00 – what a great deal!
---
4

Maybelline XXL Volume + Length Microfiber Mascara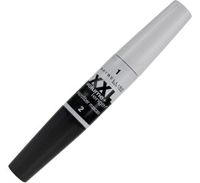 Price: $6.50 at amazon.com
One of the best mascaras that has been around for quite some time is the XXL. You've probably seen the commercials and probably thought they were a little cheesy – truth be told? This mascara works. It extends your lashes, gives you body and height and looks beautiful on. Try it – it's only $6.50!
---
5

Cover Girl Lash Exact Mascara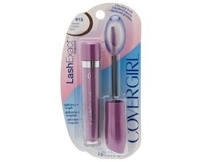 Price: $4.90 at amazon.com
One of the biggest reasons that I tried this particular product is because of America's Next Top Model. As soon as I tried it though – I was hooked. I love the light feeling and how it is fantastic for daytime. It's a great mascara for the office and it'll give you a dramatic effect – without being too much.
---
6

Bare Escentuals Mineral BareMascara Big Tease Mascara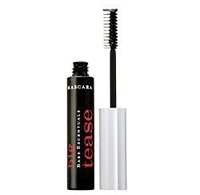 Price: $9.99 at amazon.com
For those of you that haven't heard about Bare Escentuals, this beauty line is actually all natural products. They have some of the best mineral makeup, however their mascara is one of the very best I've ever tried! It's super light, easy to get off and doesn't smudge!
Anonymous
is over ten dollar, with tax and all---But I think...
7

Rimmel Lash Accelerator Mascara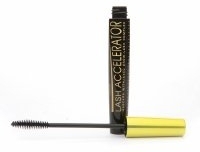 Price: $8.53 at amazon.com
I couldn't forget Rimmel on here! Before I tried this mascara, I had never tried any Rimmel products before. They just never appealed to me – until I got the Lash Accelerator. This mascara makes your eyes pop, your lashes thick and it doesn't go anywhere!
Some of the best mascaras might be behind the beauty counter at Nordstrom, but if you are on a budget like me, a $25.00 tube of mascara is way out of your reach. These are just a few of the top and best mascaras that I have found for under $10.00. What mascaras have you tried? What do you like/dislike about some of these mascaras? Come on – I'm running low on my Stiletto right now and looking to buy some more mascara!
---
Comments
Popular
Related
Recent