Keeping toxins away from your skin is just as important as keeping pesticides out of your body, which is why you may want to consider using these nontoxic foundations. Just about everything you put on your skin gets absorbed into your body, even the chemicals in your makeup. Fortunately, there are many great nontoxic foundations that you can choose from to avoid harmful chemicals like endocrine disruptors. All of these foundations are mineral based and deemed safe by the Environmental Working Group, a nonprofit organization that strives to educate consumers about the safety of common everyday products.
---
1

Coastal Classic Creations Refreshing Mist Foundation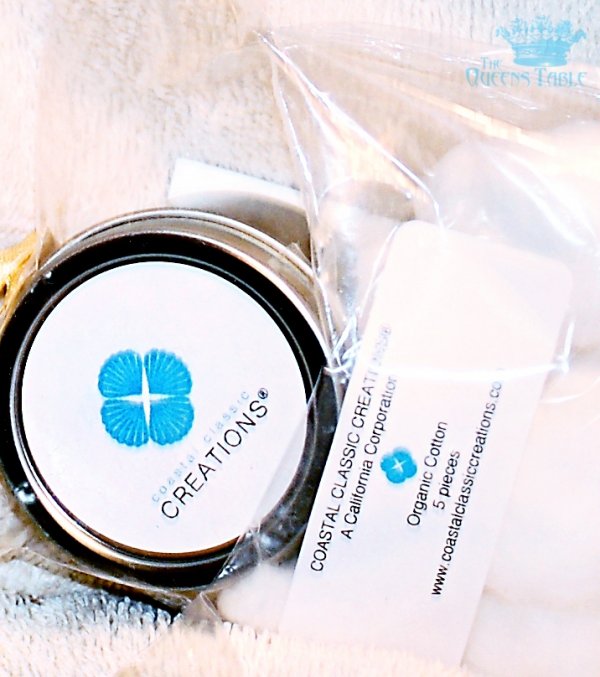 Coastal Classic Creations was founded when the owners lost loved ones to cancer and autoimmune diseases. The owners wanted to develop safe nontoxic foundations and other cosmetics that could not potentially lead to devastating diseases. The Refreshing Mist Foundation is a loose mineral powder that is great for all skin types. It comes in a range of shades, decreases shine, gives skin a soft touch, and even helps heal blemishes. If all of that isn't enough to pique your interest, they are also a cruelty free company. You can get yours for $30 at coastalclassiccreations.com.
2

Rejuva Minerals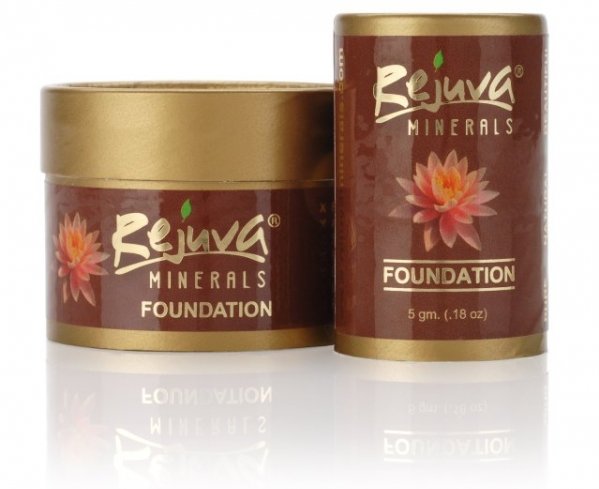 Rejuva Minerals is a great company that has been labeled a "safe cosmetics champion," which means their cosmetics are some of the safest on the market. They have even gone so far as to make sure they use BPA free containers. Rejuva Minerals foundation is also a loose mineral powder with 12 shades to choose from. Their foundation won't cake or settle into fine lines, and it is even gluten free and vegan! One of the great things about this company is they sell sample and trial sizes that cost a fraction of the regular size. This makes it so much easier to find the best shade for your skin. There are no worries about spending a lot of money for something you can't wear. Find your perfect shade for $39.95 at rejuvaminerals.com.
---
3

Afterglow Cosmetics Organic Infused Foundation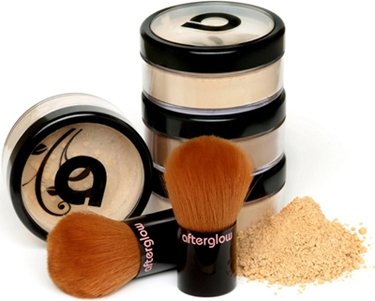 Founded by a woman whose family has multiple skin sensitivities, Afterglow Cosmetics doesn't use parabens, nanoparticles, bismuth oxychloride, gluten, or talc in their products. The Organic Infused Foundation includes certified organic botanicals and comes in 19 shades, which I love. There are so many color choices; just about every skin tone is covered. The foundation blends easily, and it also provides sun protection through the minerals in the powder, which have a natural SPF. You can get this foundation for $36 at afterglowcosmetics.com.
---
4

Maia's Mineral Galaxy Mineral Foundation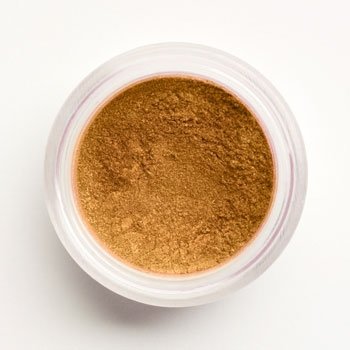 With 23 shades to choose from, there is something for everyone from Maia's Mineral Galaxy Mineral Foundation. This foundation has only 4 ingredients: iron oxide, titanium dioxide, arrowroot powder, and kaolinite. The minerals are non-micronized, which means they will sit on your skin instead of being absorbed. This foundation leaves a velvety touch to the skin, and as an added bonus is also cruelty free. The foundation is available at maiasminerals.com for $22.50.
---
5

Healing-Scents Natural Products Mineral Foundation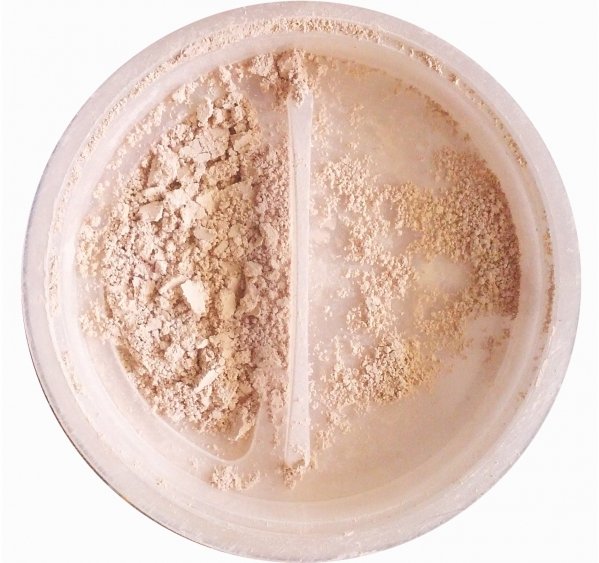 Kathleen Hembree is the founder of Healing-Scents Natural Products. She runs the company out of her home and states, "If I, Kathleen, would not give it to my Grandmas or Jesus; we won't sell it to you." This is such an honest statement, it is hard not to like her. The mineral foundation she makes is free of dyes, carmine, synthetic fragrance, talc, bismuth oxychloride, petroleum, sodium lauryl/laureth sulfate, and parabens. There are 12 shades to choose from, and you have the option of purchasing a 75 cent sample size to be sure you get the right color. Other prices start from $15.50 at healing-scents.com.
---
6

Korres Wild Rose Mineral Foundation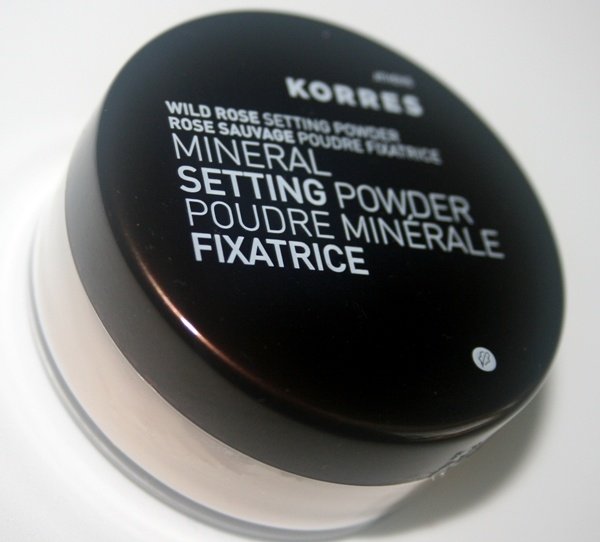 Korres Wild Rose Mineral Foundation is a talc free foundation that contains wild rose extract. In addition to being free of talc, this foundation is also free of parabens, sulfates, synthetic fragrance, synthetic dye, petrochemicals, phthalates, GMOs, and triclosan. This foundation only comes in 8 shades; however, the shades it does come in seem to be very popular. They are often out of stock. Despite this, the great thing about this product is it is exclusively carried at Sephora, making it easy to purchase if you are a frequent Sephora customer. It's $28 here: sephora.com.
---
7

Vapour Organic Beauty Atmosphere Soft Focus Foundation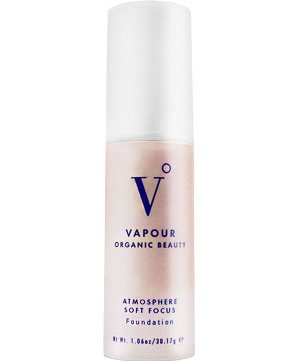 Vapour Organic Beauty's Atmosphere Soft Focus Foundation is one of the few liquid foundations that are considered low risk by the Environmental Working Group. This foundation is good for all skin types, and it is great at creating an even complexion. Vapour's foundation has reflective particles that diminish the appearance of fine lines, wrinkles, and pores. It contains 70 percent certified organic ingredients and 30 percent mineral pigments and vitamins. Aside from the fact that this foundation is not tested on animals, I also love that it has frankincense to relieve inflamed skin. Find it at vapourbeauty.com for $48.
With so many great options to choose from, you can easily find a nontoxic foundation that is right for you. All of these foundations are safe and are not made with the harmful ingredients you typically find in cosmetics. Certainly, next time I need to replace my foundation I am going to choose from one of these great products. Do you use nontoxic foundation?
Sources: ewg.org
---
Comments
Popular
Related
Recent