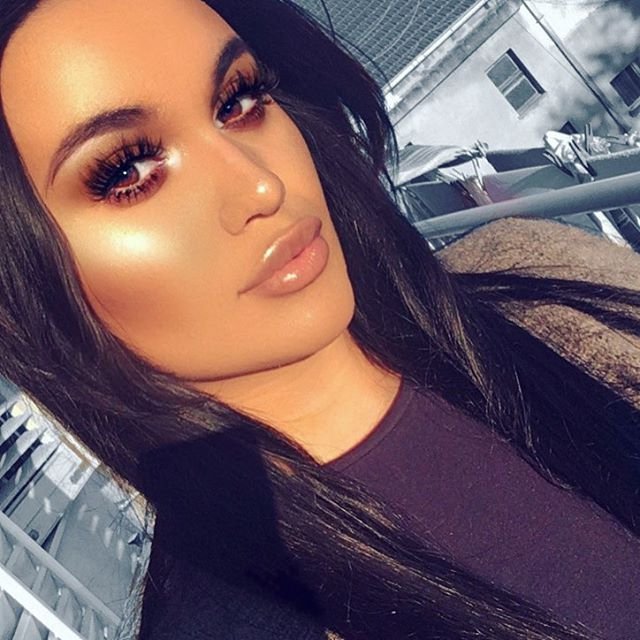 If you're not using a sponge to blend your makeup by now, well, we're afraid you might be living under a rock. Sponges make a HUGE difference with how smooth and airbrushed your foundation can look on your skin! It's not just a fad, it actually works. Try it and see how different your makeup looks. Trust us, once you try one, you won't go back.
There actually are several types of sponges you can choose from, so we've picked some of our favorites to share with you so that you can get that flawless face too!
#1
Dior Backstage Blender Fluid Foundation Sponge
It's easy to overdo liquid foundation, but this sponge takes the guesswork out of application by depositing the ideal amount to provide the best coverage. Plus, the defined edge allows you to get into tight spots, like around nostrils and under eyes.
$20, shop.nordstrom.com
#2
By Terry Foundation Brush
Prefer to get a little less hands-y? This combines the comfort of a brush with an easy-to-grip handle with the same benefits of a sponge.
$36, shop.nordstrom.com
#3
Clinique Sonic System Airbrushed Finish Liquid Foundation Applicator & Device
Sponges go high-tech! This hand-held device uses the same vibrating motions as the skin-cleansing version to gently buff foundation into skin for a completely undetectable finish.
$89.50, shop.nordstrom.com
#4
Sephora Confetti Set of 5 Mini Sponges
For those with a more involved makeup routine, this five-piece set of minis will take care of all those concealing, contouring, and strobing needs.
$12, sephora.com
#5
Benefit They're Real! Shadow Blender
You know those miniscule, practically useless applicators that come with eye shadow compacts? This awesome shadow blender is like those throwaways but on steroids sort so minus the useless and miniscule part.
$10, sephora.com
#6
beautyblender Micro Mini Correct Four
Tiny things are adorable. But these petite sponges aren't just cute, they're just the right size to apply concealer to small imperfections, like dark spots, under-eye circles and blemishes.
$30, sephora.com
#7
Sephora The Pointer Blending Sponges
This is the perfect tool for anyone who treats makeup application like finger painting. It allows you to stick with the same hands-on technique but offers a more flawless finish.
$12, sephora.com
#8
Color Me Automatic Foundation Applicator Pro Edition
For foundation that looks like you have a makeup artist on speed dial, you need this space-age device developed by the pros to give you just that. It uses sonic pulses to recreate the tapping motion required to fake it 'til you make it.
$68, shop.nordstrom.com
#9
Make Up For Ever 224 Silicone Applicator
When you need a little sparkle in your life, this specially-designed applicator delivers without the usual glitter fall out.
$16, sephora.com