We all dream of having flawless skin, and thanks to makeup, sometimes dreams come true! However, if you have acne prone skin, certain products that should make your skin flawless end up damaging it instead! So, as a preventative measure for acne flare ups or to cover up current acne, try using these perfect makeup primers!
---
1

Anti-Acne Treatment and Matte Foundation Primer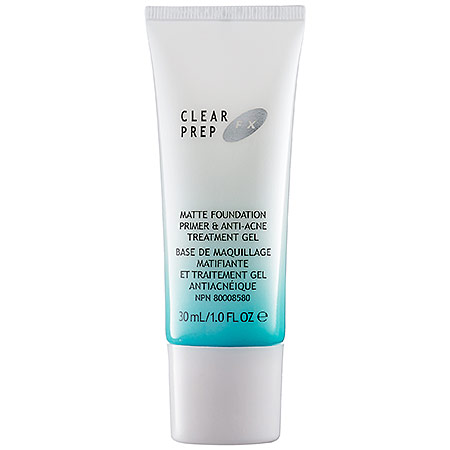 Treat your acne and cover it up with a foundation makeup primer that heals and prevents blemishes and breakouts for full and flawless coverage all day long. This anti-shine primer helps to reduce lines and pores while working to combat existing and future acne problem skin. Apply this primer, like most makeup primers for acne prone skin, before your everyday foundation for a lightweight formula that allows skin to breathe with an airbrush like finish concealing any and all blemishes, scars and skin imperfections.
---
2

Color Correcting Makeup Primer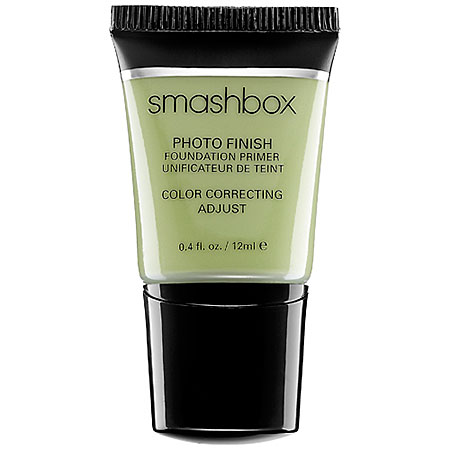 Banish botchy skin tones and acne redness with a color correcting makeup primer to reduce the look of uneven skin. Using a green-tone primer will help to eliminate any signs of redness or scars from acne or skin discoloration. Apply a light layer of the neutralizing green pigment, blending well only where necessary to avoid giving your skin an overall green cast and to let your natural skin shine through.
3

Acne Fighting Foundation Primer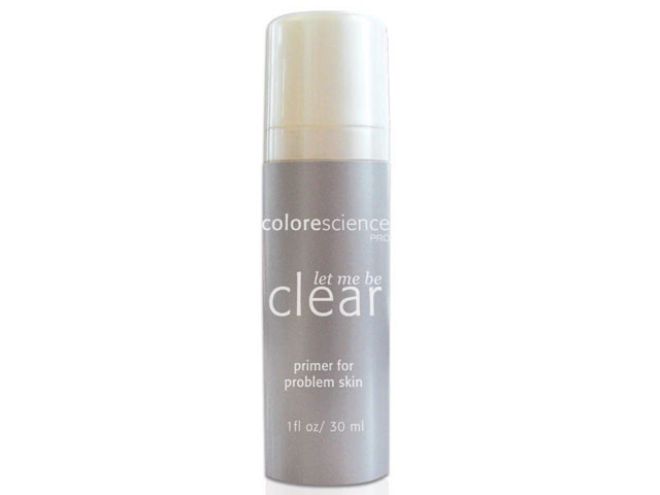 Selecting a multi-functional makeup primer is key in helping to achieve the overall look you want, while still fighting existing and future breakouts. Formulated with Salicylic Acid to cure acne, this problem skin primer improves skin's texture, minimizes pores and camouflages blemishes and redness to soothe acne prone skin.
---
4

Spackle under-Makeup Primer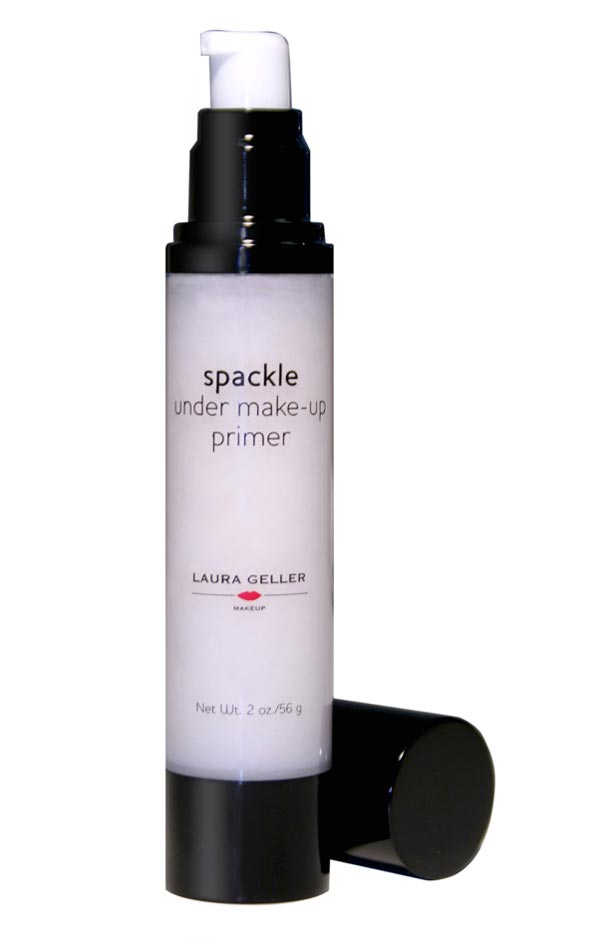 Give your face new life with a makeup primer that re-texturizes the skin's surface for a smooth finish. Created with natural plant extracts and powerful anti-oxidants, this formula soothes and revitalizes acne covered skin while working as a sleek, lightweight undercoat that retains skin's moisture and softness.
---
5

Oil Free Makeup Primer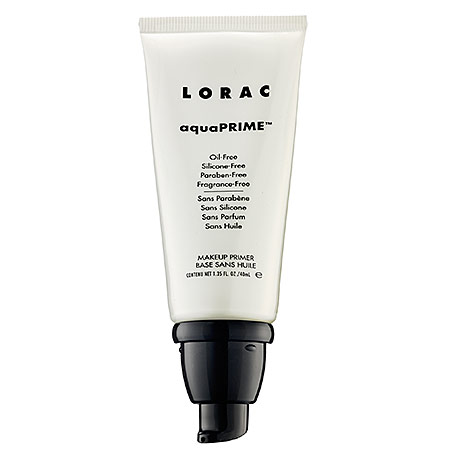 Acne prone skin is usually sensitive to what is applied on the face, which means added fragrances, oils and silicone can irritate and worsen the look of skin or, even worse, cause more breakouts. Selecting an oil free makeup primer is the first step to achieving a clear, even complexion, especially if your skin is naturally sensitive. This water-based makeup primer hydrates and helps to reduce the appearance of problem skin and fine lines, allowing foundation to glide on easily and smoothly for a long lasting finish that feels light and lets skin breathe.
---
6

Natural Makeup Primer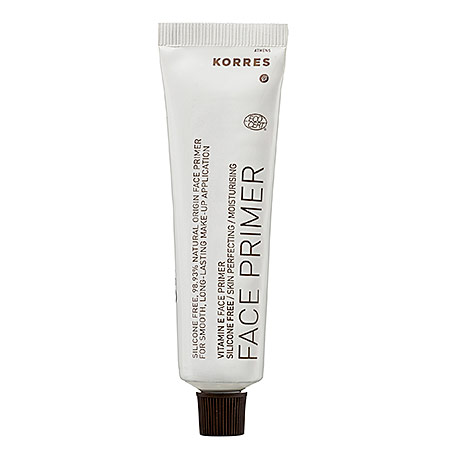 An all-natural makeup primer works to soothe skin with rich botanicals and skin enriching vitamins to combat acne and problem breakouts. Free of silicone, this primer provides all the benefits of a moisturizer without clogging pores and leaves your skin free of that greasy, slick feeling. Ready sensitive skin for makeup application with a natural makeup primer set to give you long lasting coverage and a flawless foundation face.
---
7

Pore Minimizing Makeup Primer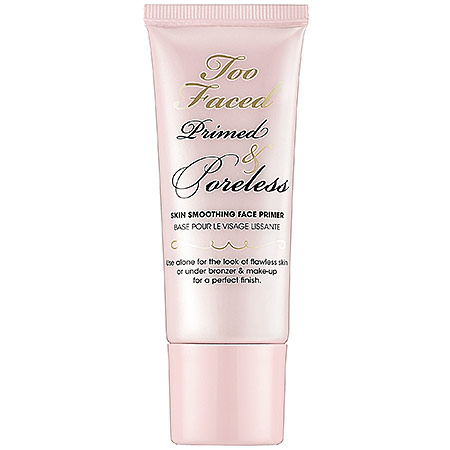 Creating the perfect canvas for your makeup application begins with minimizing signs of blemishes and pores on acne prone skin. To allow for a seamlessly smooth finish, use a pore minimizing makeup primer to reduce the look of skin's imperfections while your face appears brighter, fresher and younger. Depending on your desired coverage, this dual-purpose product can be worn under foundation or on its own for a flawless look with or without makeup.
---
8

The Makeup Primer Spray

If you've never used a spray primer, it's time to start! Primer is meant to be lightweight and barely noticable, and that's just what Skindinavia's Makeup Primer Spray is! It smooths out your skin, prevents redness, and is oil free!
---
9

Prime Time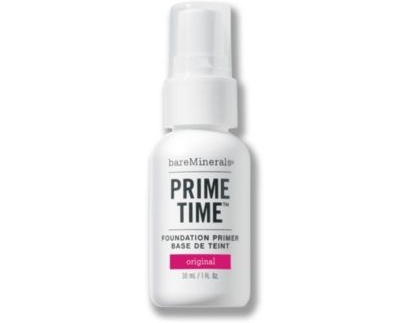 I have really sensitive skin, so Bare Minerals is my go-to brand because it's gentle on skin and has natural ingredients. Your skin will love you for using the Prime Time primer! It helps create a smooth canvas for applying your makeup and doesn't cause acne!
---
10

Effortless Breathable Tinted Primer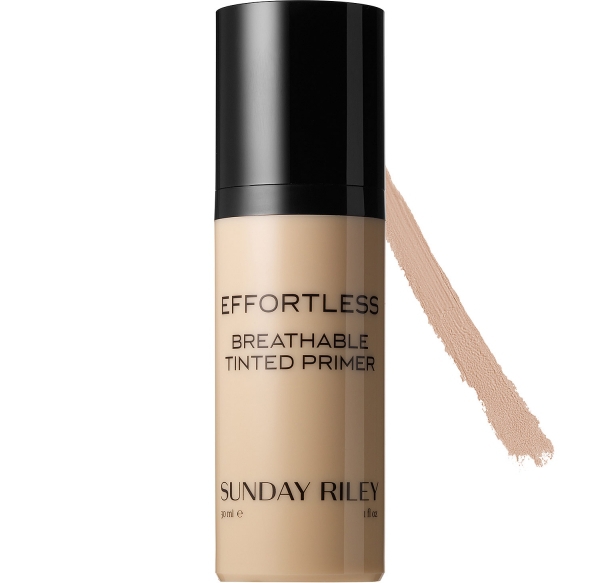 My favorite thing about the Sunday Riley Effortless Breathable Tinted Primer is that you can wear it with or without makeup and look fabulous either way! If you wear it with makeup, you'll have a smooth surface to apply foundation, and without makeup, your skin will have a dewy, glowing finish so that you don't even need makeup! It's lightweight and free of parabens, making it great for acne-prone skin!
---
11

OCC SKING: PRIMER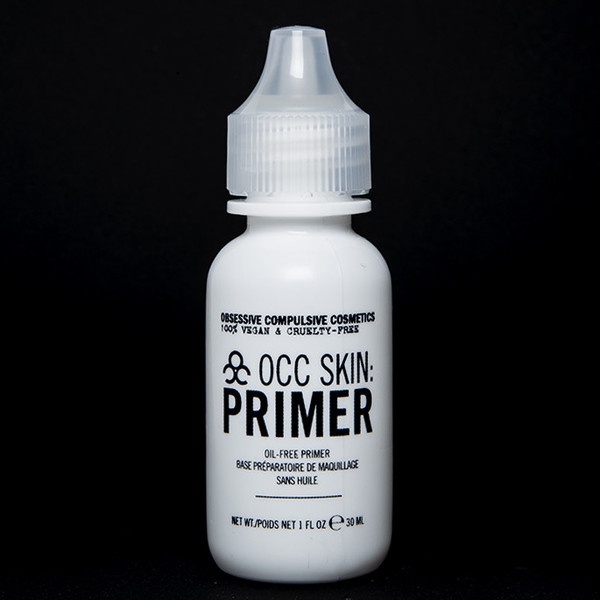 Obsessive Compulsive Cosmetics has an amazing primer that your skin will love! It's oil free, which means it won't cause your acne to flare up, plus it has natural ingredients like chamomile and comfrey root. This primer both smooths and soothes your iritable skin!
---
12

Silicone Free Foundation Primer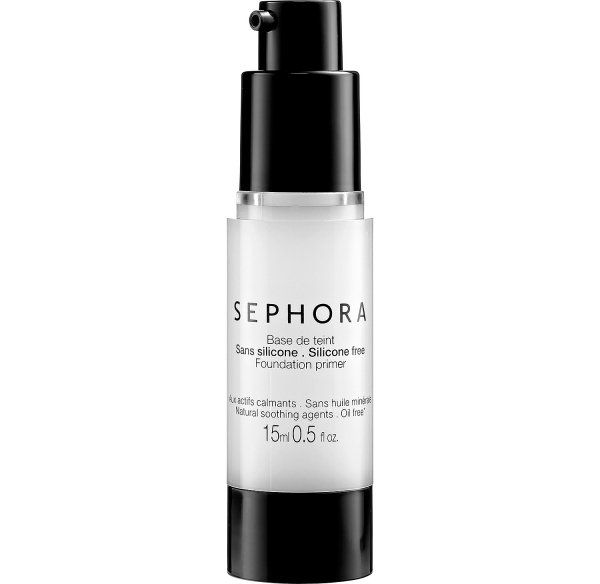 Sephora's fast-absorbing primer makes an amazingly smooth canvas for your foundation. Since it's free of oil, fragrances, and parabens, your skin will absolutely love it! Plus, it feels light weight and calming!
---
13

Foundation Primer – Oil Free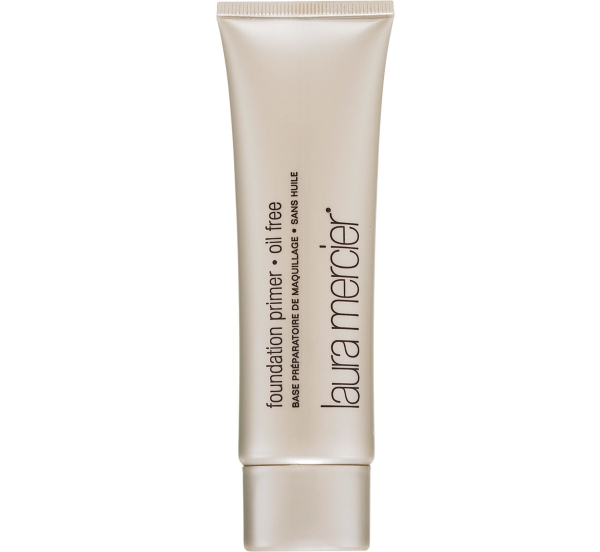 Laura Mercier makes an excellent foundation primer that will leave your skin looking stunning! What makes this product unique is that it's a gel rather than a creme, and is water-based so it will hydrate your skin! It's also full of anioxidants that will refresh your skin.
---
14

Be Pro Oil Acne Control Primer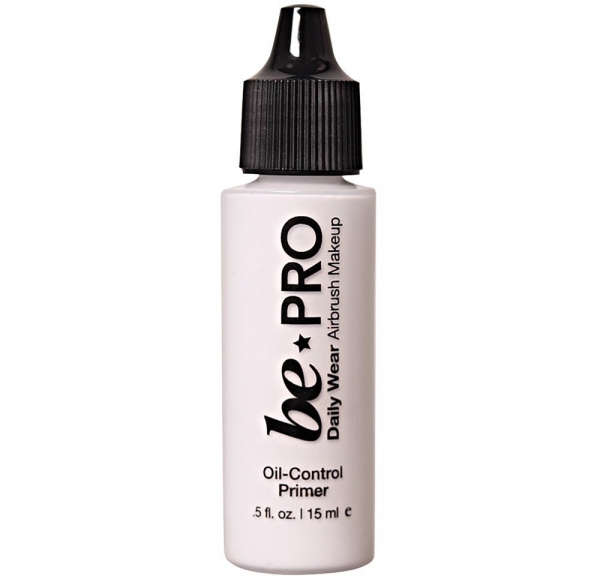 You can tell just from the name that this primer is one that you'll love! Not only does this primer help create a matte finish that will last all day, but it doesn't clog your pores!
---
15

Magic Perfecting Base Face Primer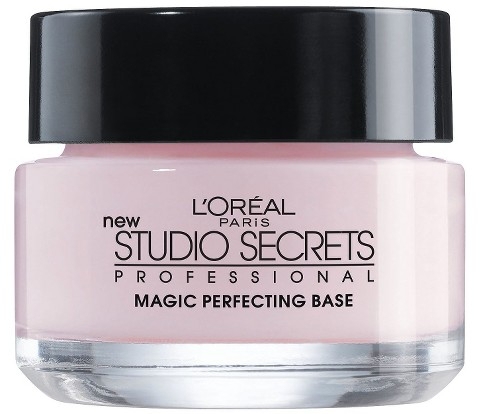 Lucky for you, it's oil free and fragrance free, which makes it great for sensitive skin! It will leave your skin looking flawless, minimizing wrinkles a pores and creating a velvety-smooth texture.
---
16

Lorac Proefection Mattifying Face Primer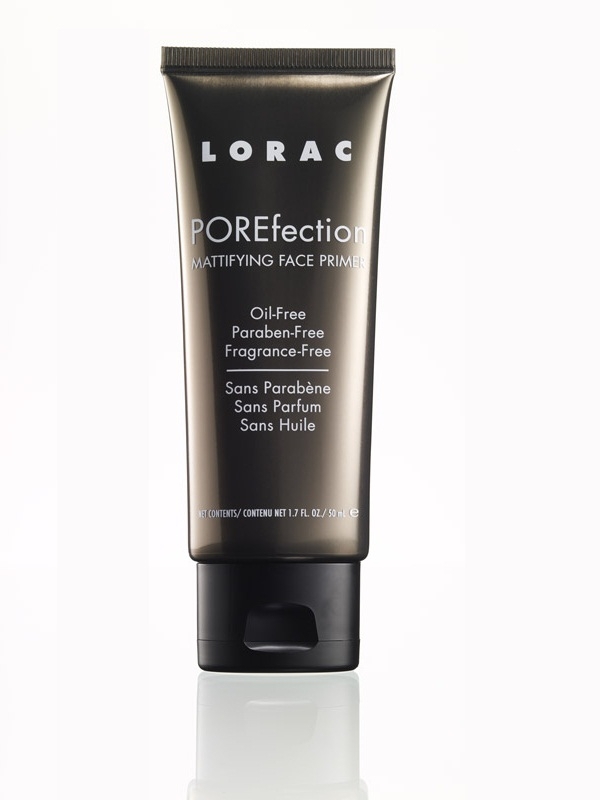 If you've ever used the foundation version of this product, you'll understand why the primer is on this list. It's great for sensitive skin. It's infused with salicylic acid and vitamins A, C, and E which work to not only make your skin look instantly better, but also better and healthier in the long run.
---
17

Becca Ever-matte Poreless Priming Perfector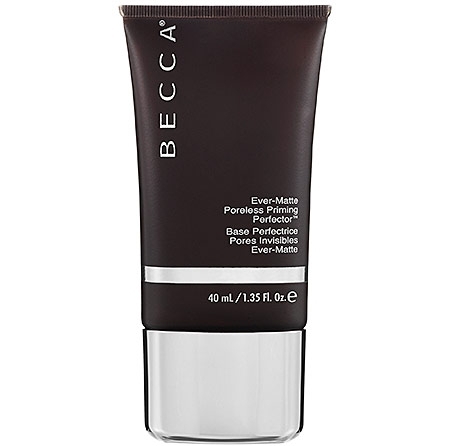 This awesome BECCA primer targets your oiliest areas to help keep skin from breaking out. This primer stays on your face all day without drying it out or making it too oily. Think of it as a liquid blotting paper to leave your skin fresh and matte all day.
---
18

Sunday Riley Effortless Breathable Tinted Primer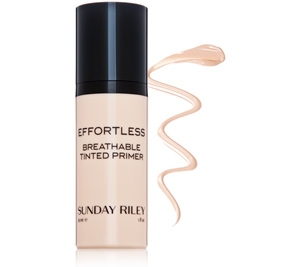 I love a good tinted primer, so this one is pretty much perfect. If you're in the mood for a primer that leaves your skin looking dewy rather than matte then this is the primer for you. Although it leaves your skin looking dewy, it's not too thick and it doesn't leave your skin feeling oily or clog your pores.
---
19

Obsessive Compulsive Cosmetics Skin Primer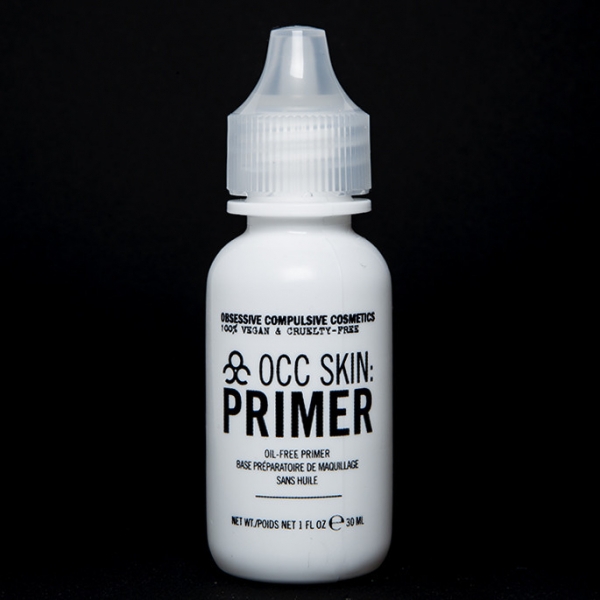 It primer not only has a cool name, but it also contains both Chamomile and Comfrey Root to soothe your skin, as well as keeping it nice and smooth under your makeup all day long. OCC also contains Lemon Peel extract, a natural source for Vitamin C, which helps to provide anti-oxidant protection.
This primer is a great oil-free moisturizer which create a smooth surface for makeup to adhere to.
---
20

Physicians Formula Mineral Wear Talc-Free Mineral Correcting Primer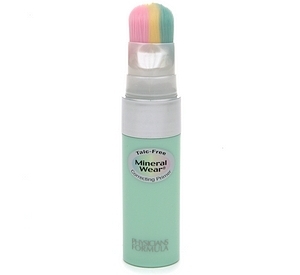 Some of the primers on this list can run you more money than you may want to spend, but this one won't break the bank. It only costs about $10 and has the power to color correct even the reddest skin, while also hiding imperfections and creating an overall smoother face.
Don't get stuck any longer with embarrassing acne blemishes and breakouts, as these perfect makeup primers for acne prone skin help to eliminate all signs of skin imperfections, giving you that flawless face you've always dreamed of. By switching up your beauty routine and adding a makeup primer to it you'll be able to confidently wear foundation without any sign of skin imperfections. How do you fight acne while wearing makeup? Do you use a makeup primer regularly in your beauty routine?
This article was written in collaboration with editor Lydia Sheehan.
---
Comments
Popular
Related
Recent