If you can't get enough of the color pink, then you will love these pink beauty products. I have compiled a list to help you be surrounded by the color throughout your day and your beauty routine. I use and love each of these pink beauty products, and I think they will quickly become some of your favorites as well.
---
1

The Beauty Blender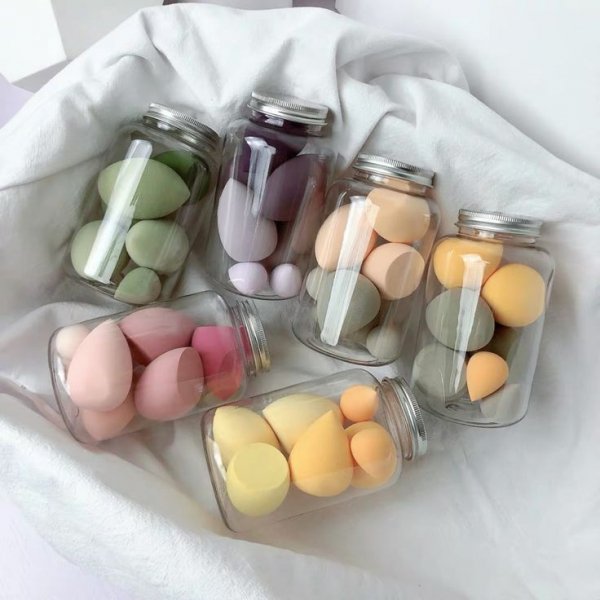 Out of all the pink beauty products, the Beauty Blender just might be my favorite. The Beauty Blender has been my #1 makeup bag must-have since I first got my hands on one. The Beauty Blender is the first ever ergonomically designed makeup sponge. You can reuse your Beauty Blender again and again; just make sure you clean it after each use. You can use their special cleaner, the blendercleanser, or simply use your favorite antibacterial dish soap. The sponge is designed to make applying your foundation easier, all while guaranteeing a smooth and even application. To maximize the effects of this pink beauty product, get the sponge wet before use. I promise you this sponge will save you money on your makeup. You can use the Beauty Blender with cream, liquid, mineral, and powder cosmetics. The pointed tip is perfect for applying concealer and eye shadow, and the rounded bottom makes putting on your base a breeze. You can get the Beauty Blender at sephora.com for $19.95. And trust me, it's worth it!
---
2

Fuchsia Revolution Brush Set – Tarina Tarantino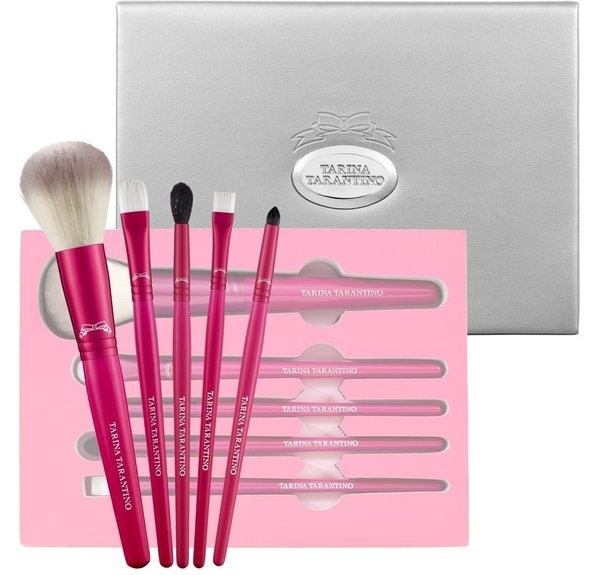 For those who don't know who Tarina Tarantino is, she is a pink-haired jewelry and accessory designer who has ventured into the world of makeup. I have used several of her products and they are simply wonderful. One of my favorites is her Fuchsia Revolution Brush Set. On her website, Tarina shares that the inspiration behind this set is her very own pink hair. The set includes a synthetic powder brush that's perfect if you use micronized powders, a synthetic pigment eye shadow brush that's designed to pat pigments onto your eyelids, a natural smudge brush that can be used for an array of purposes, a synthetic liner brush that can be used wet or dry, and a natural crease brush that blends like a charm! These are the brushes I use for my daily makeup routine and I couldn't be happier with the results. You can get your very own Fuchsia Revolution Brush Set at tarinatarantino.com for $69.
Trendinig Stories
More Stories ...
3

Sweet Kiss False Lashes – Sugarpill Cosmetics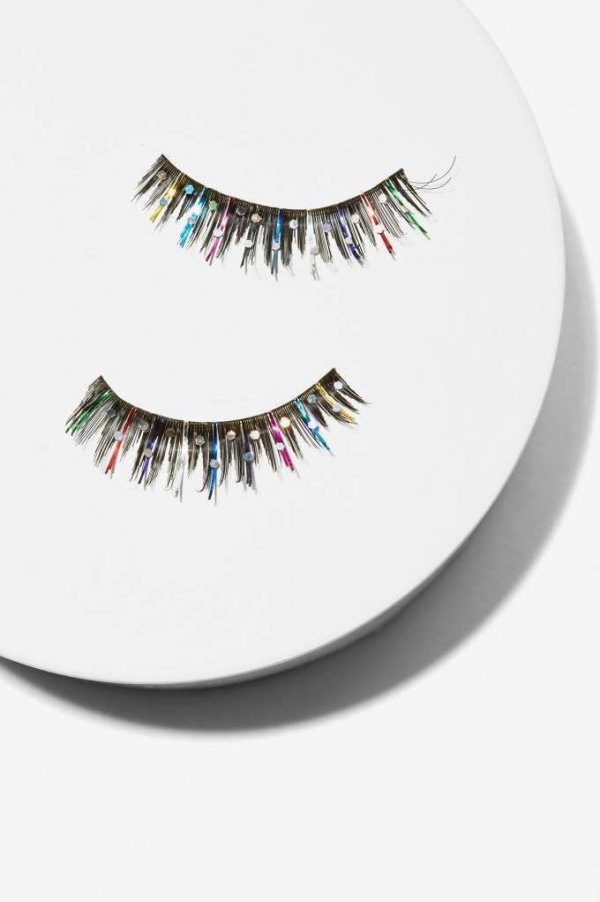 When it comes to falsies, Sugarpill has my favorite selection by far. Not only do they have tons of different styles and colors, the prices are incredible. It can be hard to find specialty and colored lashes, but the selection at Sugarpill doesn't disappoint. To amp up the pink in your beauty routine, check out the Sweet Kiss False Lashes. These falsies will give your eyes a pop of hot pink and purple. The eyelashes are made from synthetic hair and are reusable. This set does not include eyelash glue, so make sure to add a bottle to your cart before checking out. Get Sweet Kiss False Lashes at sugarpillshop.com for just $7.
---
4

Geradium Lipstick – Lime Crime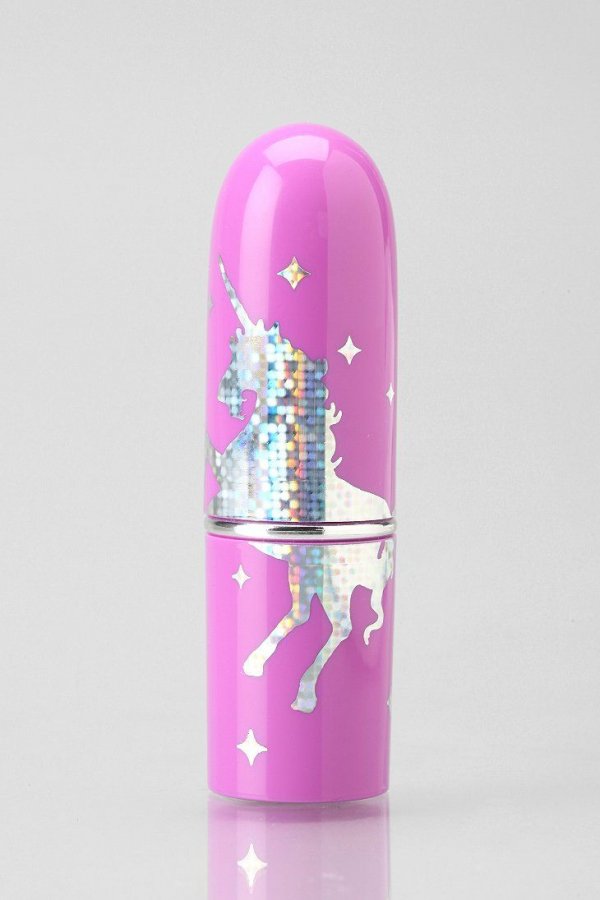 If you are really looking for a way to make your lips pop with pink, look no further than Lime Crime's Geradium opaque lip color. This coral pink is formulated with an abundance of pigment to make your lips look absolutely radioactive! You will wow and shock with this one-of-a-kind electric lipstick. If you are really looking for a way to stand out, head on over to limecrime.com where you can purchase Geradium for $16.
---
5

Anime Nail Polish – Obsessive Compulsive Cosmetics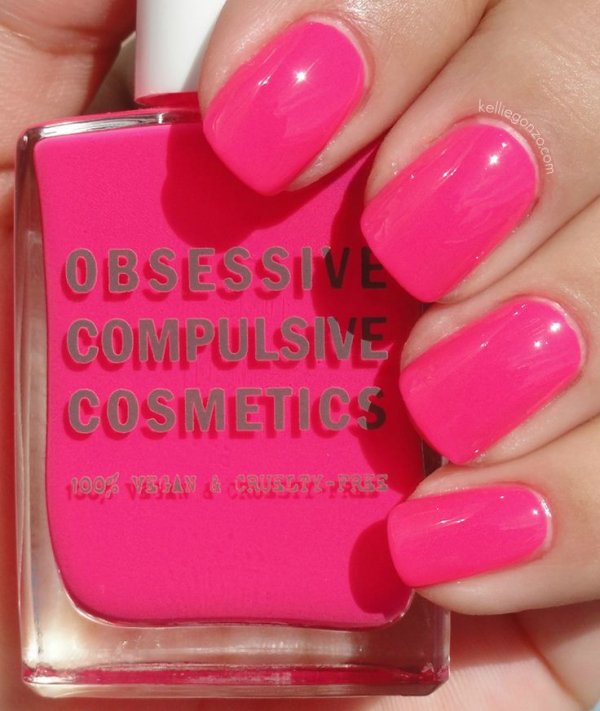 If you're a fan of Obsessive Compulsive Cosmetic's larger-than-life lip tar's, than you're sure to be a fan of their equally as bright nail polishes. The Anime pink nail polish is sheer and glossy to give everyone around you nail-envy. OCC packs each bottle of nail polish with pigment and guarantees that it dries quickly and will last and last. For best results, use Anime with OCC's top and bottom coat polishes for a chip-resistant finish. Check out sephora.com for your own $10 bottle of Anime.
---
6

Ultra Pink Color Hair Mascara - Sultra
If you're like me, you might have days where you want pink hair, but just aren't ready to make the commitment. Luckily, Sultra has their own line of hair mascara to help you experiment with color without having to make that big commitment. This lightweight hair mascara glides through the hair easily and is designed to go through any hair type or color. After the mascara dries, Sultra guarantees the color will last for up to two days. Once you are tired of the pink strands, simply wash your hair with shampoo for easy removal. You can purchase Ultra Pink Hair Mascara at sephora.com for $24.
---
7

Woodstock 24/7 Glide-on Eye Pencil – Urban Decay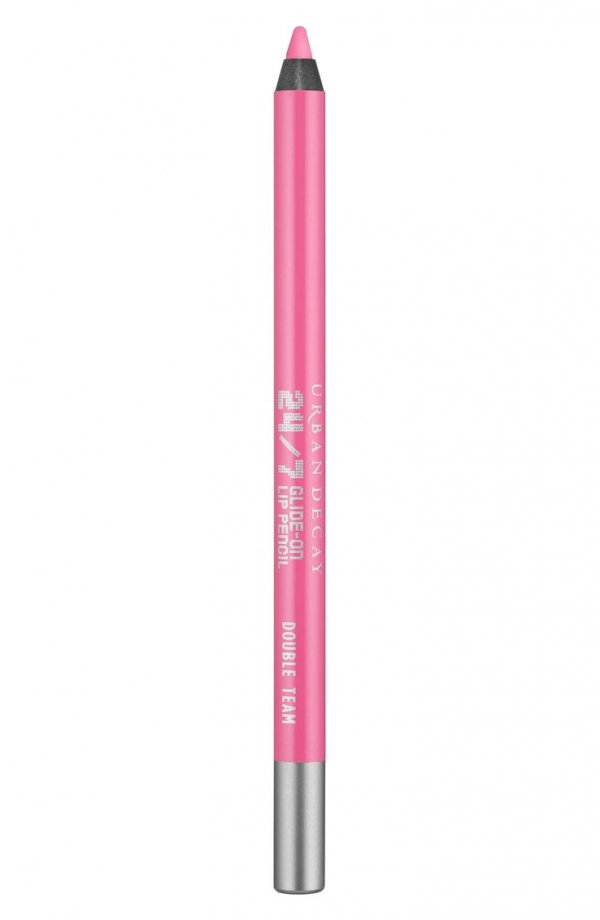 Urban Decay is known for their glide-on eye pencils. They formulate their eyeliners to be creamy and to stay on all day. Because of how easy they slide across your eyelid, Urban Decay's eye pencils are perfect for girls who do not feel completely confident applying eyeliner. The pink eye pencil, Woodstock, is one of the best I've come across. It's hot pink with an undertone of silver glitter. It is sure to draw attention to your gorgeous eyes! You can get your own at sephora.com for $19.
Each of these beauty products will help you look pretty in pink all day long. These products will allow you to have fun experimenting with different ways to rock the color pink. If you're feeling extra daring, try a monochromatic beauty look using all pink beauty products. Do you have a favorite pink beauty product that you just can't live without? Share it with us in the comments if so!
---
Comments
Popular
Related
Recent