The holidays are always a busy time so I thought it was the perfect time to introduce some multi-tasking beauty products to help make primping a breeze. Taking shortcuts while getting ready can be helpful, but if you've got a bag full of multi-tasking beauty products on your side, getting ready will be a walk in the park. Get your shopping lists ready, ladies!
---
1

Becca the One Perfecting Brush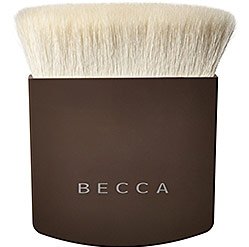 Part of the beauty of multi-tasking beauty products is that you have less stuff to haul around. Becca's The One Perfecting Brush just might replace some of your makeup brushes, which is ideal for gals who travel frequently. This large brush promises to cut makeup application time in half by replacing 10 makeup brushes and tools. This soft, goat hair brush applies foundation, powder, blush, contour, bronzer and concealer all in one brush. Get yours for $49 at sephora.com.
---
2

BareMinerals Broad Spectrum Multi-Tasking Face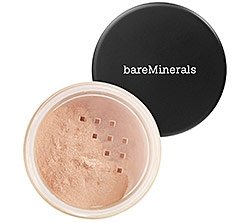 This beauty product might look simple and boring, but I think you'll be quite amazed at what this mineral powder can do. BareMinerals' Multi-tasking Face can be used as both an eye makeup primer and concealer. Most multi-tasking beauty products are pretty straightforward, like a lip and cheek stain, but I've never seen a unique product like this that doubles as a primer and concealer. Find it for $18 at sephora.com.
3

Smith's Rosebud Salve in a Tube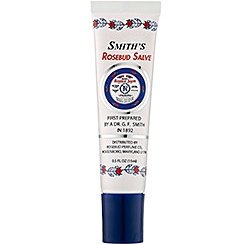 This cult classic beauty product definitely deserves a spot on this list of multi-purpose makeup. Most people use this as a lip balm and cuticle cream, but there are so many more fabulous uses! Soothe burns, tame brows, accent your cheekbones or décolletage, calm skin irritations from colds or windburn and apply it to your cheeks for a dewy glow. You know you're going to need a good multi-tasking moisturizer when you're trekking from mall to mall for holiday sales! Get it for $6 at sephora.com.
---
4

Garnier Fructis Triple Nutrition Miracle Dry Oil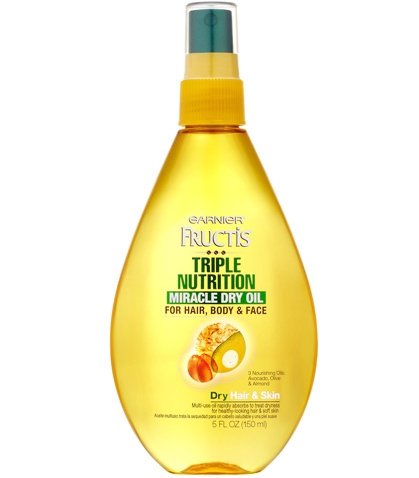 If you have dry skin and hair, I'm sure the winter weather can be pretty rough. Luckily, there's a wallet-friendly oil that'll help keep you moisturized from head to toe. You can use Garnier's Triple Nutrition Miracle Dry Oil on your face, body and hair. Use it as a shine spray, leave-in conditioner, protectant against salt and chlorine and a face and body moisturizer. I love The Body Shop's Beautifying Oils, which can be used the same way as this dry oil, but you can get this one for less than $5! In fact, it's just $4.97 at walmart.com.
---
5

Shiseido Translucent Loose Powder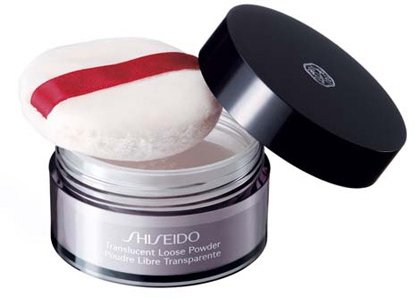 What's so special about this loose powder, you ask? Well, Shiseido's translucent powder, which comes in loose and pressed forms, happens to be one of the best in the beauty biz and you can use it for so many things! Aside from using it to set foundation and keep oil at bay, Allure reports that this powder is used by makeup artists to help soften blush, bronzer and eye shadow, thicken lashes and create matte lips. Grab it for $35 at sephora.com.
---
6

Boots No7 Quick Thinking 4-in-1 Wipes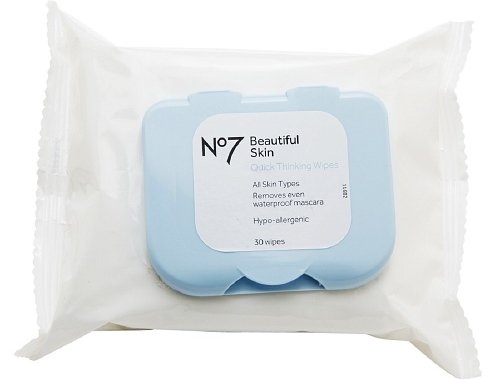 Skin care wipes are nothing new, but what about a wipe that cleanses, removes impurities, removes makeup (even waterproof mascara!) and moisturizes? These are perfect for those late nights where you're just too tired to wash your face or when you're in a rush and don't have time for multiple skin care products. Get yours for $6.99 at drugstore.com.
---
7

NARS the Multiple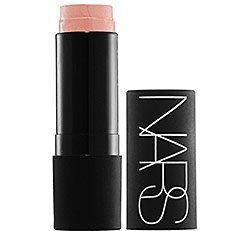 When I think of multi-purpose makeup, this immediately comes to mind. This one stick can replace four beauty products! Eye shadow, blush, highlighter and lipstick all in one convenient little tube that you can stash in your makeup bag, clutch or desk so you're never caught unprepared for an impromptu holiday soiree. Find it for $39 at sephora.com.
This holiday season, you'll be gorgeous in a flash with the help of these helpful multi-tasking beauty products. No matter how big or small the occasion, these beauty products have got your back. Have you used any of these products before? What's your go-to multi-tasking beauty product?
---
Popular
Related
Recent