Seeing the spring makeup trends each year on the runway is always so exciting. Often, the looks are very vivid and meant to make an impact. Sometimes, they are so dramatic that it seems like it would be impossible for anyone to wear the makeup, and this year the bold dramatic looks make the makeup seem exceptionally difficult to wear. However, the edgy spring makeup trends are surprisingly easy to follow, especially those included in this list.
---
1

Orange Lipstick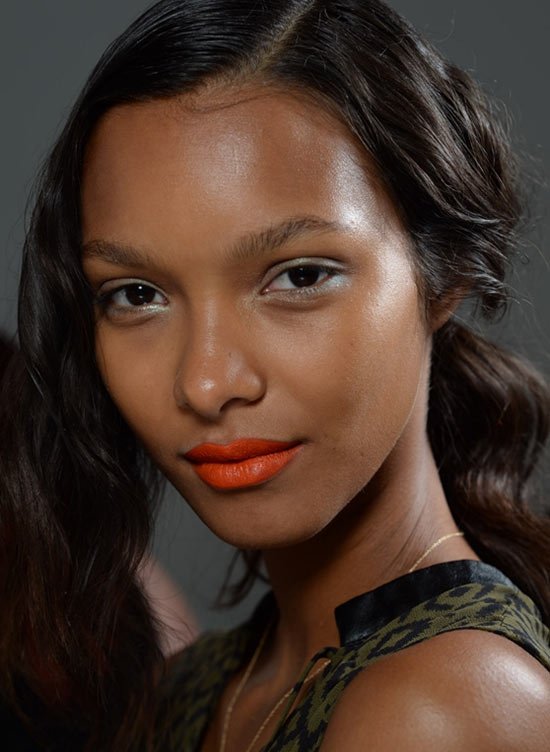 When it comes to lipstick I tend to shy away from anything outside of my traditional berry color. Yet, the orange lipstick that is in style this spring is a trend I will definitely try. It has a very fun and tropical look that I just love. You don't have to stick to the neon orange lipstick that was shown on the runways. You can wear any shade in the orange family. Fair skinned ladies should probably stick to muted tones, while ladies with darker complexions can wear more vibrant shades. If you are not quite sure about wearing orange lipstick, there are plenty of other spring makeup trends to try.
---
2

Purple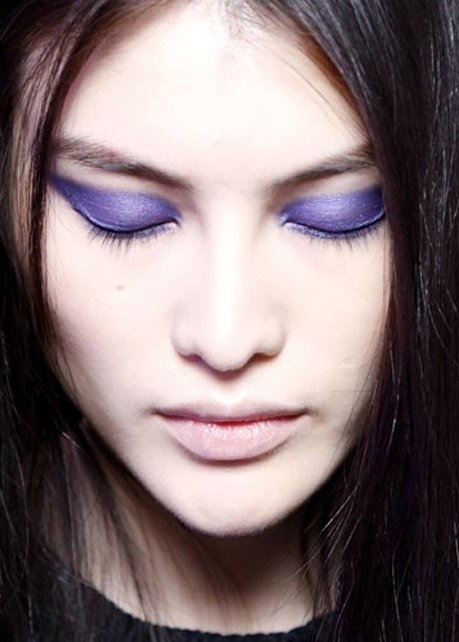 I don't know what it is about purple, but I just love the color. As a result of my affection for all things purple, I was very excited to see that purple makeup is fashionable this season. Orchid, lilac, and lavender are shades that are going to be very popular. While I have seen purple lipstick being worn, the most wearable way to engage in the purple makeup trend is to focus on your eyes. Using purple shadow for a smoky eye look would be quite beautiful, and perfect if you have green eyes. Purple really makes green eyes pop. For a simpler look, you can also just go for purple eyeliner. This would give a hint of the purple trend that would be fabulous for daytime.
---
3

Bold Eyeliner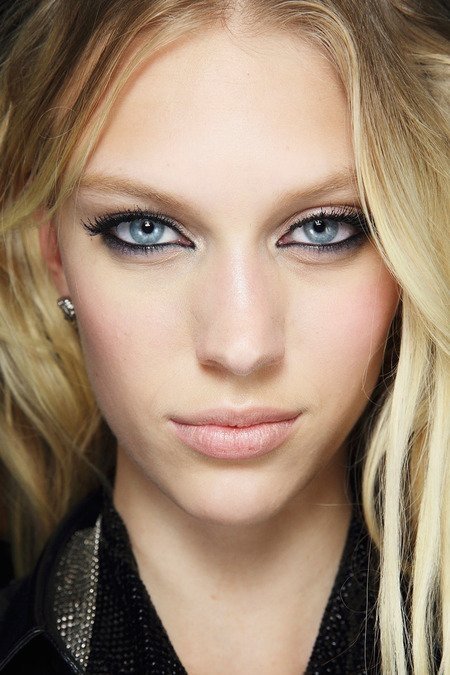 Because I am not the most skilled at applying eyeliner, I find the bold eyeliner trend a little intimidating. However, I love it so much that it is worth practicing applying eyeliner in bold, thick strokes. The bold eyeliner trend is much more graphic than in previous years, and has a more angular look than the swoopy cat eyes. To follow this trend, you will want to use jet black eyeliner, and remember to keep the rest of your makeup simple - no orange lips here!
---
4

Gold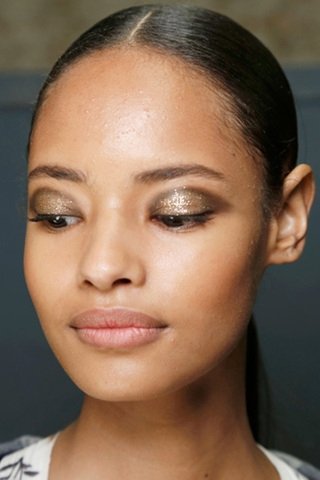 Gold tones look wonderful on just about everybody, which is why I am so happy that gold makeup is in style this season. To follow this trend, you can choose anything from apricot blush to bronzed skin to gilded lids. The choice is up to you, and no matter what you choose you will look beautiful. My favorite look is gold eye shadow, which is not as predictable as bronzed skin. Also, gold shadow adds a lot of sparkle to your eyes, which really makes them stand out.
---
5

Blue Eyes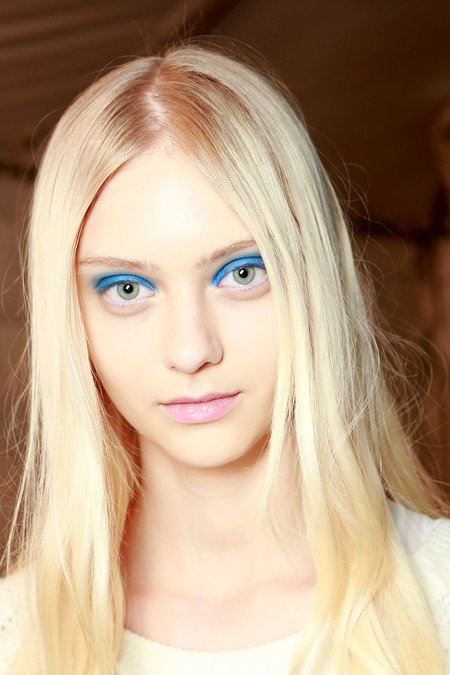 The bold blue eye shadow of this spring harkens back to the eighties, but it still manages to look modern. There are numerous ways you can follow this trend. Blue eyeliner would be perfect for a day look. However, if you want something bolder for evening, you can be daring and wear bold blue eye shadow. Should you choose to go the bold route, I suggest keeping the rest of your makeup simple. Wearing too much makeup could take you right back to the eighties, which would really only work for a costume party.
---
6

White Liner
Seeing white liner makes me think of the White Queen in the 2010 Alice in Wonderland. However, white eyeliner does not have to be as dramatic as that look, and it can actually be very beautiful if kept simple. The best way to follow the white eyeliner trend is to apply it on the inner corners of your eyelids with a V shape. It will make your eyes look very bright without looking cold.
---
7

Natural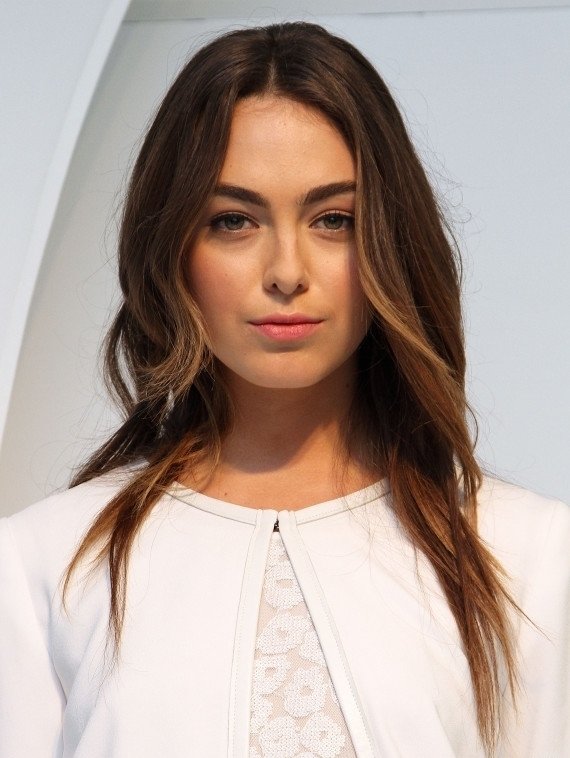 One of the biggest trends for spring 2014 is the natural look, which anyone can wear with ease. Unless you have a flawless complexion, which I do not, you will want wear foundation to even out your skin tone. Also, some brown mascara and a light hint of blush will complete the natural look. This look is less about not wearing makeup and more about looking like you don't have makeup on. Even though you will probably need a little makeup to achieve this look, the great thing about this trend is that you will need very little, and it won't take long to apply.
If you are like me and always want to try the latest spring makeup trends, you can feel confident knowing these looks can be very wearable. If you stick to one trend at a time, you can't go wrong. I think the two trends I am most excited about trying are the purple eyes and the orange lips. What makeup trends are you most looking forward to wearing?
More
---
Comments
Popular
Recent