How to wear purple lipstick is a question most women tend to seek an answer to at some point. Because hey, that's purple lipstick we're talking about – super sexy, super edgy, super chic yet, unfortunately, super difficult to incorporate in most non-red carpet looks. Right? Well, let's discuss some tips for wearing purple lipstick that really ought to come handy now, with just two short months before the holiday madness kicks in. You may get the urge to experiment with different looks now that the seasons have changed and these following tips on how to wear purple lipstick might inspire you to give vamp makeup a go:
---
1

Make It Work with Your Skin Tone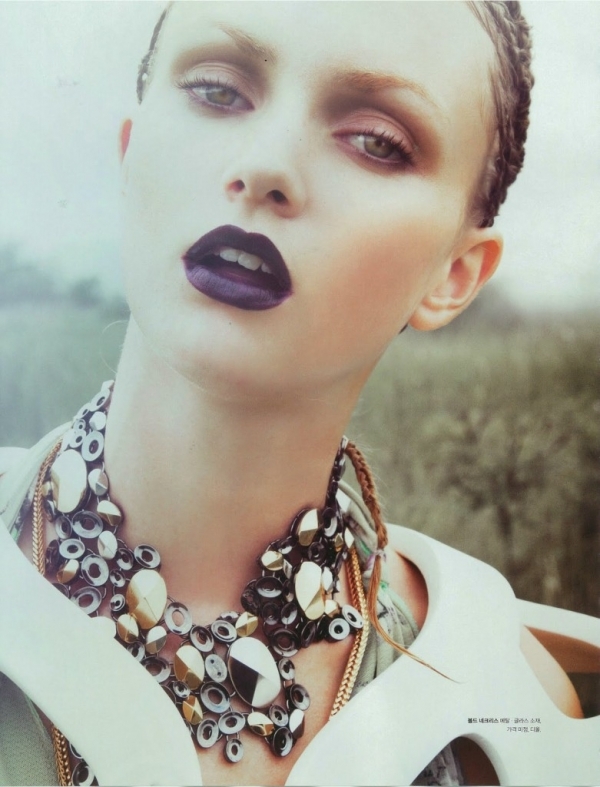 The most important of all of the tips on how to wear purple lipstick is to really take your time choosing a color that works best for your skin tone. There are purples and purples, after all, and while some give you the urge to swear off lipsticks for good, other will look great on you. Ladies with warm skin tones will probably look better wearing a lipstick that walks that fine line between a red and a purple, while ladies with cool skin tones can take their pick amongst tons of cooler purples.
---
2

Keep Eye Makeup Neutral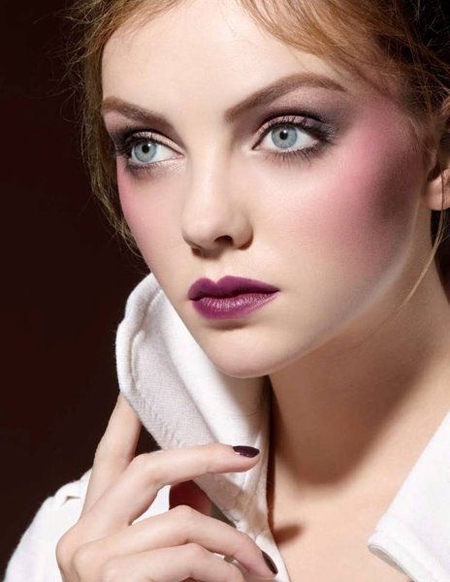 This simple, well-known tip for wearing dark lipsticks doesn't need a lot of explaining, I'm sure. Opt for sexy, nicely lined cat eyes that Angelina Jolie and Dita Von Teese are so fond of, or give a natural looking smoky eye a try.
---
3

Flawless Face is a Definite do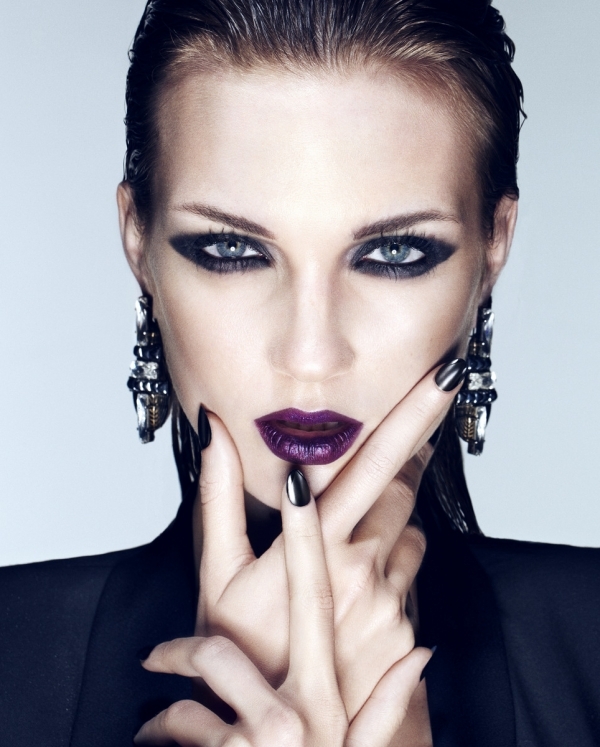 One of the things most of us usually associate with the whole purple lipped, vamp look is velvety flawless skin. Contouring, blush, highlighter – all of these things we'd normally use to highlight our features are minimal, executed to perfection and, most importantly, matte. When you have bold lipstick on, you kind of want to keep the rest of your face neutral and shine-free, not only because you'll look like a flashback from the 80's if you don't, but also because it gives the whole look a more refined note. Give full coverage, mattifying foundation a try – it'll polish your skin up to that porcelain-like perfection, allowing you to rock a bold lip like a pro.
---
4

Go for a Long Wear Lipstick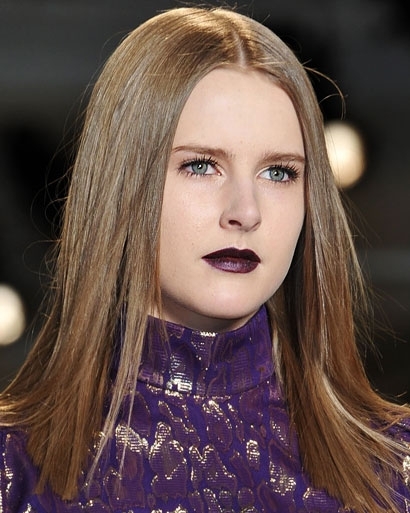 A dark lipstick that smudges runs and leaves stains everywhere is one messy experience you can afford not to have under your belt. Opt for a long-wear, stress-free lipstick you'd actually want (and be able to) wear often and you'll see that rocking a bold lip isn't as hard as it looks.
---
5

Ensure Optimal Staying Power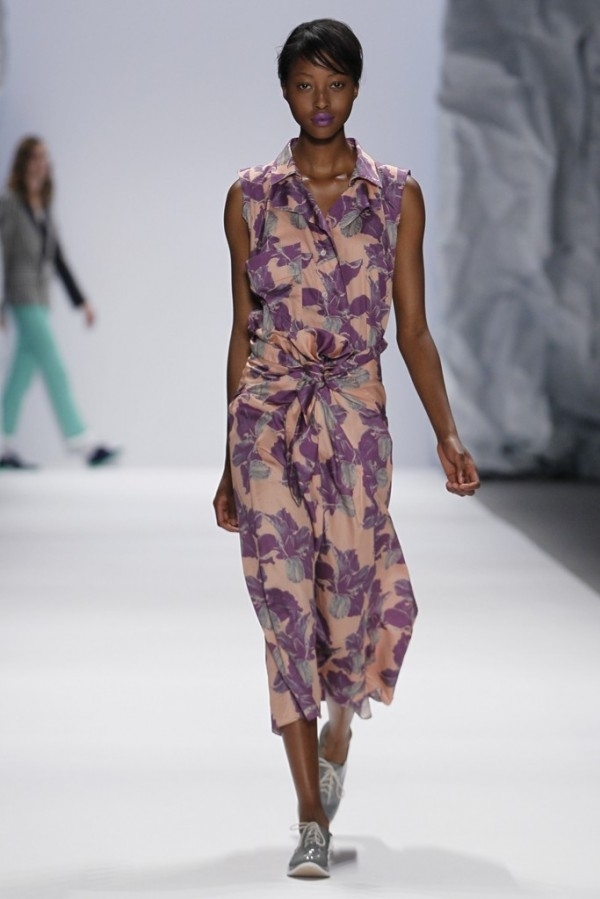 All lipsticks and glosses tend to bleed into those fine lines around the lips. Bold colors just make it more visible, creating an effect that's not really flattering. The good news is that you can run-proof your lips even if you don't own (and don't need) a lip primer. Just dab in some concealer, line and fill your lips in with a lip pencil.
---
6

Ensure a Multidimensional Look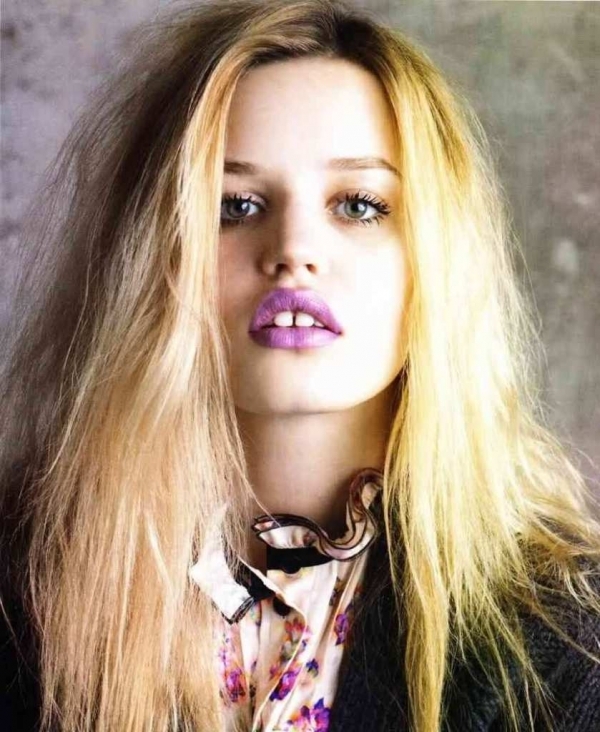 A lot of women try to avoid dark lipsticks believing they make their lips appear thinner. And while this most definitely is a rational concern, it shouldn't stop you from trying a different look even if your lips aren't on the full side to begin with. Load your brush with concealer then gently swipe it along the outer edges of your lips after you've applied your lipstick. It will erase smudges, correct uneven lines, make your work look superb AND create a nice little illusion of fuller lips. Now dab some gloss or pearly eye shadow onto the center of both lips to make your pout seem even fuller and voila!
7

Choose the Right Hairstyle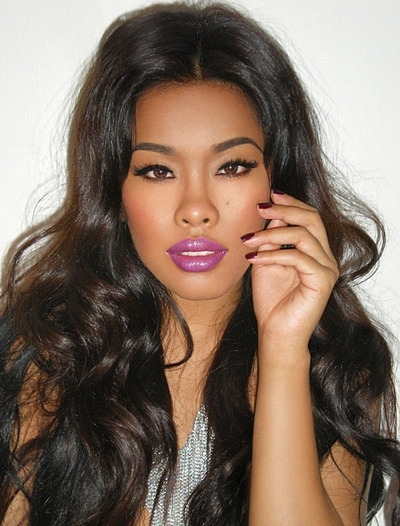 When your clothes are dark and your hair is dark and worn down, a purple lip doesn't say glam chic, it says Morticia Addams meets Slipknot. Fair-haired ladies usually don't have to worry about this, but we brunettes do and it's only fair that I be the one to bring it up. Consider both your outfit and your hair when deciding to go with a purple-tinted lip and don't be afraid to make some small last-minute changes in case you notice they could upgrade your look significantly.
Is wearing purple lipstick a big no-go for you and, if so, do you think these tips could inspire you to maybe give it a shot sometime in the future?
---
Comments
Popular
Related
Recent