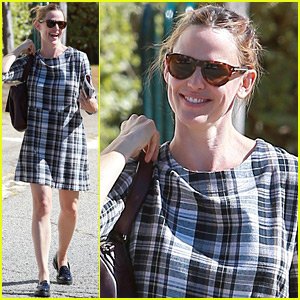 Jennifer Garner is a beautiful woman. That's why Just Jared asked her about her favorite beauty tip of all time.
Her answer? "There was a makeup artist named Paul Starr who I worked with for many years, and he told me to learn how to do one thing and get comfortable with it. If I get a palette of eye colors, I have no idea what to do with it. I know something goes in the crease, but it just makes no sense. So if I really need to put makeup on myself, I do the cat eye that Paul used on me, and I don't worry about the rest."
What's your favorite beauty tip of all time?