To say I'm crushing on Tarte products would be an understatement. There're so many things to love about this amazing brand! Not only are their products of the highest quality and always on trend, they're also made with natural ingredients that're good for your skin. They're free of the bad ingredients you want to avoid such as parabens, sulfates and phthalates so you can feel confident in your choice. Here're 7 Tarte products you don't want to miss!
---
1

Amazonian Clay Full Coverage Airbrush Foundation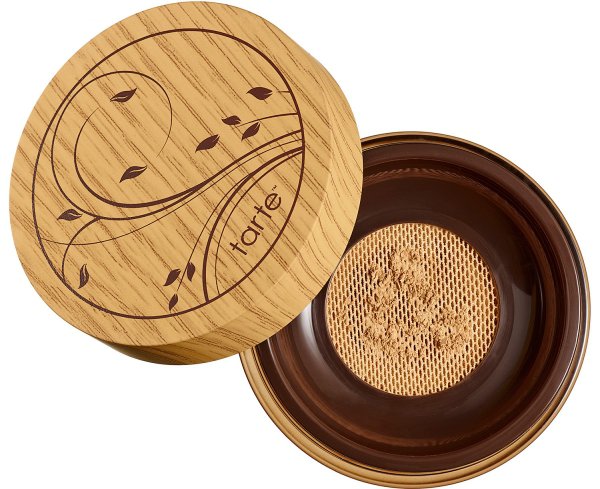 $36.00 at sephora.com
There's so much buzz about this foundation online. It's hard to believe it lives up to the hype but it totally does. This adorable little package holds what seems like pure magic. It's light reflecting and won't settle into any fine lines you may have. It gives you 12 hours of wear so that you can apply once and go about your day without worrying what your makeup is doing.
---
2

Limited-Edition Tartiest Contour Palette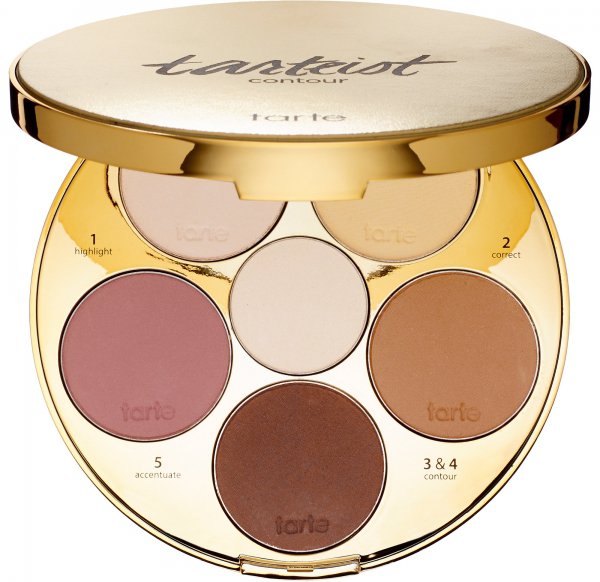 $45.00 at sephora.com
This contour palette is just plain pretty. Unlike many other contour palettes, this one won't look too dark or orange for your skin. It's made up of beautiful shades, including perfectly neutral browns that work well for everyone. There're also lovely highlighting shades and a blush to boot. It's more than your basic contour palette.
---
3

Amazonian Clay 12 Hour Blush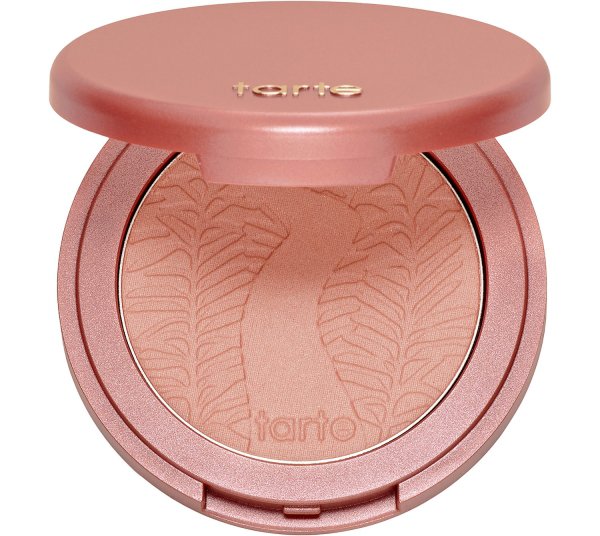 $28.00 at sephora.com
Can I just gush over how wonderful this blush is? I bought my first ones a few months ago and I cannot put them down! The colors are beautiful and it stays put from morning all the way until when I remove my makeup at night. In fact, I've tried to go back and use my former blush and I just can't. I'm a complete convert to Tarte Amazonian Clay Blush!
---
4

Limited-Edition Tarte Tease Clay Palette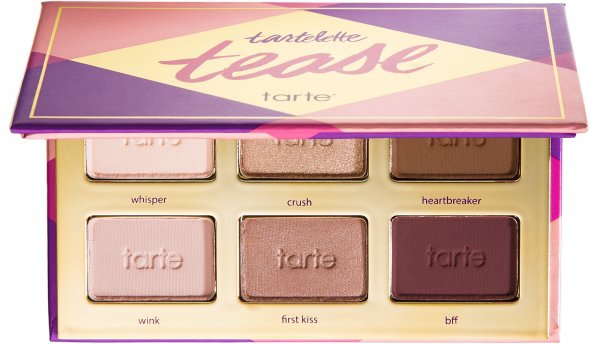 $21.00 at sephora.com
I don't have this but it's on my wish list. It's a beautiful mini eyeshadow palette. It has 4 matte and 2 shimmer shades. It's the little something different you've been looking for. It's neutral enough for everyday but just enough on the plum side of things to create a beautiful smoky eye.
---
5

Opening Act Lash Primer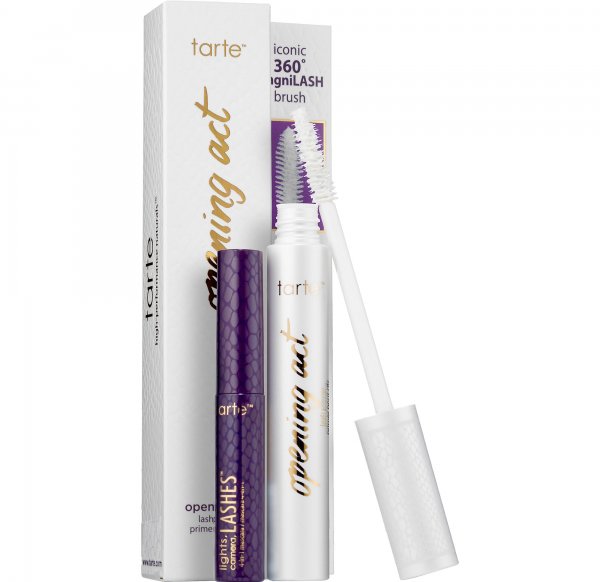 $22.00 at sephora.com
Ladies, if you want lashes that go on for miles and look perfectly defined then this's what you need. I've tried so many different mascaras and mascara tricks trying to create the look that this primer gives you. Simply add one light coat of this primer and then apply your mascara as you normally do. You'll be absolutely captivated by the results! And with an average 4.6 star review, many others agree!
---
6

Amazonian Butter Lipstick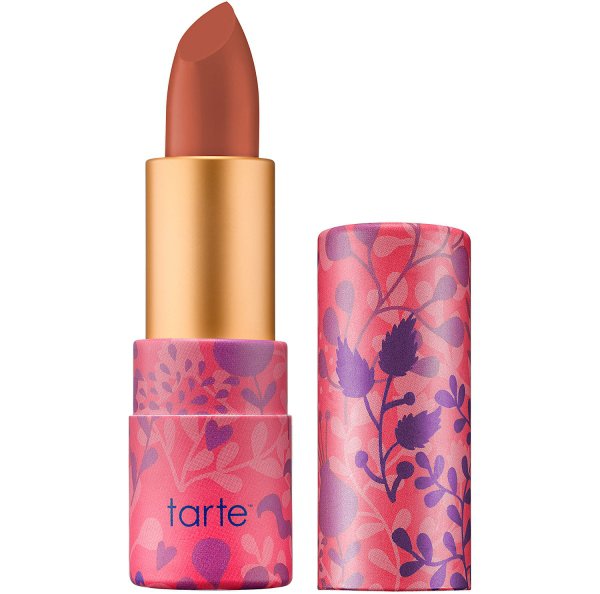 $17.00 at sephora.com
If you love the feel of a smooth, creamy lip product then you can't miss this one. Lip butters have gained a lot of popularity in recent years because of how decadent they feel on your lips and this one's no exception. This lovely lippie comes in 9 gorgeous shades so you're sure to find at least one that works for you. And I can't neglect to mention the beautiful packaging of this lipstick. It's one of the prettiest I've ever seen and makes me want to buy them that much more!
7

Not so Slick Oil Absorbing Blotting Papers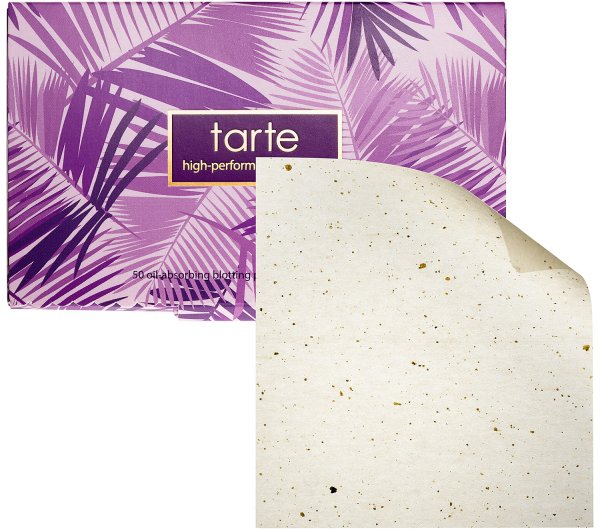 $10.00 at sephora.com
Blotting paper are an essential! If you aren't already carrying them with you then you need to purchase some ASAP. They're a perfect way to whisk away oil and grime without disturbing your actual makeup. They're great for touchups and these by Tarte are some of the best. Stash a pack in your purse, your desk, your car or anywhere where you touch up your makeup throughout the day.
These're 7 of the best Tarte products. Which ones are you going to try? What's your favorite Tarte product?
---
Comments
Popular
Related
Recent