It's hard to find a good lipstick. I'm forever searching, because I like my lips to look nice. Plus they're pierced, so any attention called to them needs to be good, i.e., not something to the effect of, "Omg look at the horrible lipstick she's wearing." Of course, it's not all about lipsticks anymore. It's also about glosses and stains and shines. So, those are included in these 9 lipsticks I swear by!
Table of contents:
1

CoverGirl Outlast Lipstain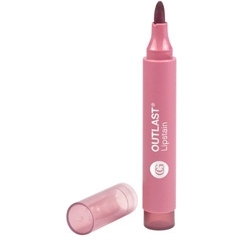 Price: $7.89 at target.com
This is by far my new favorite. I have three of them, and I love every single one. They stay on your lips a long time, which is awesome, and the colors are gorgeous. They're so easy to put on as well, and you can use them as both a lip liner and a stain. Plus, if you want more color, you just add another coat.
2

Nivea Kiss

Price: $18.74 for 6 pack at amazon.com
This gloss comes in a variety of different styles, such as Kiss of Shine, which is what I use. This line is perfect if you just want a little color or a little shine. You don't need a mirror, you won't get color all around your lips or on your teeth, and it provides excellent moisturizing tendencies.
3

L'Oreal Infallible Plumping Gloss

Price: $8.49 at target.com
I love lip plumpers – which they actually work. N.Y.C. actually has a great one, but I couldn't find it for sale anywhere! Still, I love this one as well. The tingle lets you know it's working! Who needs Botox or collagen, you know? This will give you a luscious, scrumptious pout.
4

CoverGirl Outlast Double Lipshine

Price: $3.49 at amazon.com
I love, love, love this lipstick, too! Although, it's more of a lip gloss, but who's counting? You get both a color gloss and a clear gloss, which goes over the color, gives your lips a sleek shine, and keeps them moisturized. I love any kind of two in one, and this is one of the best I've found.
5

Max Factor Lipfinity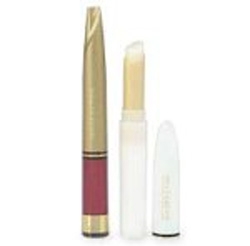 Price: $9.99 at amazon.com
This lipstick will not come off for anything. It's awesome. I have this iridescent pink shade which I love, and I used to have a plum shade I wore all the time, but sadly I think I've lost it! This comes with its own gloss because I'll be honest, by itself the lipstick makes your lips feel a little weird. Just slick on the gloss, however, and they'll feel better – plus they'll shine!
6

Boots No7 Stay-Perfect Lip Lacquer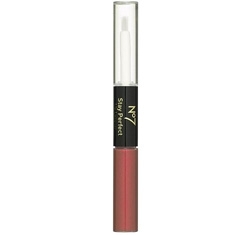 Price: $9.99 at target.com
I also love this lacquer because it is really wearable, and stays on forever. I hate it when my lipstick rubs off within a second, you know? And I love Boots anyway, because it's so British! I'm such Eurotrash, I know, I know...
7

Maybelline SuperStay 2 Step Lip Color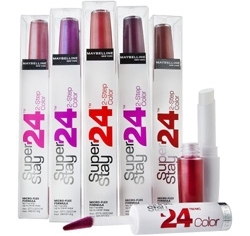 Price: $7.99 at target.com
Two step lip colors are almost always good news. I'm not generally the hugest fan of Maybelline, but I love this color. It lasts a long time too. Plus, again, your lips get super moisturized, and that's especially important when the temperatures get this cold.
8

Revlon ColorBurst Lipstick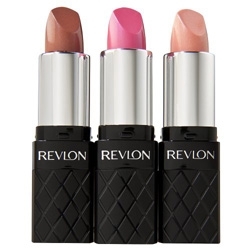 Price: $6.49 at target.com
Sometimes all I want is some old school lipstick though, you know? Revlon has great lipsticks, though, and these are really vibrant and bold. It's my go-to nighttime lipstick, when I really want to make a statement. I only wish I could carry off a bright red shade!
9

N.Y.C. Extreme Lip Glider

Price: $0.99 at amazon.com
This, too, is a great option when you just want to slick your lips with a little color. Again, don't worry about a mirror or anything. I have this lovely dark mauve shade, and I adore it! It goes with practically anything, and it makes my lips feel so soft.

I never want to go around just wearing Chapstick in the winter. I'm so glad so many makeup manufacturers are realizing the importance of including moisturizer. What's your favorite kind of lip color to wear?

Please rate this article