Bonnaroo. Coachella. Burning Man. SXSW. Regardless of which summer festival — or festivals — you'll be headed to this year, you'll need makeup that's up to the task of keeping you gorgeous all day and all night, without touch-ups. What should you stash in your makeup bag when you head out this summer? Here are a few ideas.
---
1

Stila Magnificent Metals Glitter & Glow Liquid Eye Shadow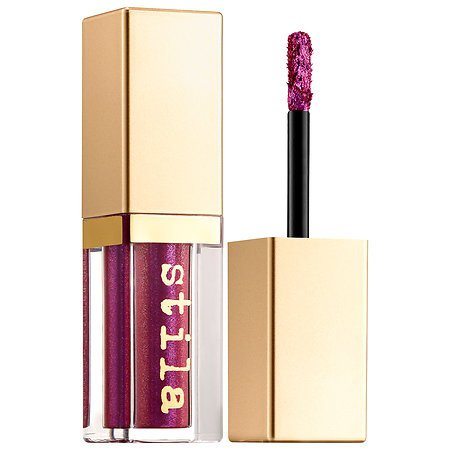 With 8 stellar, sparkly shades to choose from, you might have a hard time choosing which one to wear... so why not pick one for each event? Wear Rose Gold Retro for Coachella, then Molten Midnight for Burning Man, maybe Violet Vixen for Lollapalooza...
Price: $24 at sephora.com
---
2

Dinoplatz Dear Brachiosaurus Blotting Paper

Choose mulberry, charcoal, and green tea papers, and carry this pack of 50 with you everywhere you go, to absorb oil without wrecking your makeup. I adore the green tea papers, designed to soothe sensitive, acne-prone skin. Price: $8 at sephora.com
---
3

Clarins Multi-Active Eye Reviver

No matter how tired you actually ARE, you def don't want to look it, so dab a little of this wonder cream under your eyes and you'll look refreshed, instantly. Buh-bye dark circles and puffiness, hello second stage (again).
Price: $45 at sephora.com
---
4

Benefit Cosmetics They're Real! Mascara

This is my all-time favorite mascara, ideal for summer festivals because it's fantastic, but also because it comes in a handy travel size, and also because it comes in blue. This isn't your mom's bad 80s blue mascara, either — it's lush and exotic and pretty!
Price: $24 at sephora.com
---
5

Tarte BB Tinted SPF 30 Sunscreen

Even if it rains a little, chances are, you'll be out in the hot sun most of the weekend, so you'll want to protect yourself with a cute sunhat and some broad-spectrum SPF. This one's tinted, with four hues to choose from, one in a travel size, all designed to last up to 12 hours.
Price: $36 at sephora.com
---
6

Ouai Dry Shampoo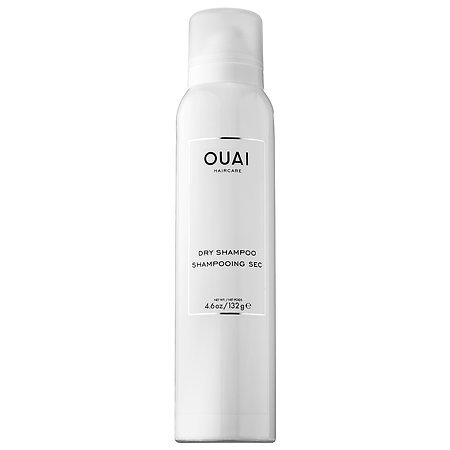 Is it weird that I'd want a perfume that smells like this dry shampoo? Because I do, and once you smell it, you will too. Give the can a quick shake, spray it lightly at your roots, then finger-comb your hair and presto! Your locks are clean and lush and ready to go again. Hello second-day style!
Price: $24 at sephora.com
7

FARSÁLI Unicorn Essence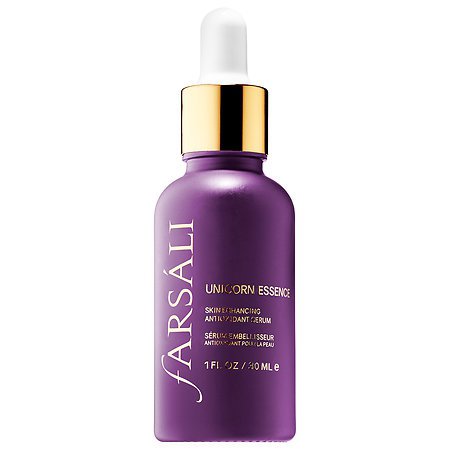 Hydration is key while you're enjoying a summer festival, and I'm not just suggesting you keep a water bottle handy: you'll also want to keep your skin hydrated and happy. This silky serum will do the trick, bursting with anti-oxidant rich açaí berry, goji berry, elderberry, and blueberry extracts. Price: $54 at sephora.com
---
8

Marc Jacobs Beauty Dew Drops Coconut Gel Highlighter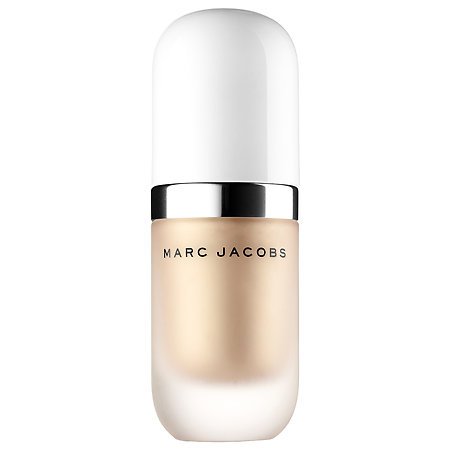 A little of this gel highlighter goes a very long way, and you can apply it with your fingertips, so it's ideal for summer festival beauty. it's infused with coconut milk and water, so it hydrates your skin while it gives you a peachy-gold glow.
Price: $44 at sephora.com
---
9

MILK MAKEUP Cooling Water

Remember in winter, when it was so cold and miserable? Now in the middle of summer, at Bonnaroo, that seems a thousand years ago... but you can get that chill again, with this handy little roll-on miracle. The secret? Sea minerals and caffeine, which give your skin a natural boost.
Price: $24 at sephora.com

So which summer festivals are you going to this year? And what's in your makeup kit?
---
Popular
Related
Recent