There are some really gorgeous makeup palettes for summer around at the moment - some of these I already own and some I am simply dying to try! I love makeup palettes as they contain complementary shades that you just know are going to look gorgeous together, and the ones which contain shadow, blush, liner and lipstick or gloss are a great way to create a pretty look on the go. Here are some of my favorite makeup palettes for summer - I hope you love them as much as I do!
---
1

Bobbi Brown Raw Sugar Shimmer Brick Eye Palette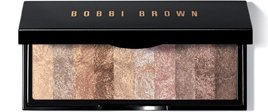 This is one of my favorite makeup palettes for summer with its shimmering nude and bronze shades as well as a couple of rose-gold hues. These blend perfectly, are silky smooth and can be layered to add intensity, so they're perfect for wearing day and night.
2

Benefit Feelin' Dandy Lip and Cheek Kit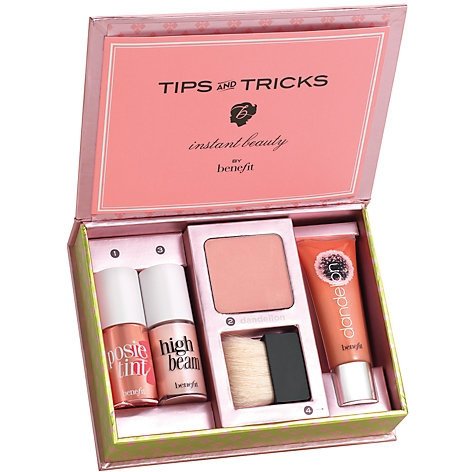 I love, love, LOVE this kit! It's great for adding a pop of color to your lips and cheeks for summery days. The palette contains Posietint cheek color, High Beam highlighter, pink Dandelion cheek color and Dandelion lip gloss with a sweet little brush. It's the perfect all-in-one kit to touch up your look on the go.
---
3

Stila in the Garden Eye Shadow Palette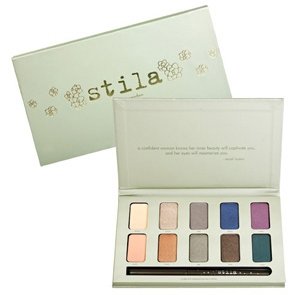 I love Stila makeup and the pretty floral design of this palette is simply gorgeous; it's the little touches that make it worth every penny! This summery palette contains 10 eyeshadows and a blendable smudge stick - there's even a booklet to help you achieve perfect eye makeup. The shades range from shimmering taupe and beige to vibrant blue and violet, with metallic bronzes and olive greens thrown in too - every shade you could ever need! The smudge stick has green and gold pearl and is super-pretty. Love this!
---
4

Stila in the Light Palette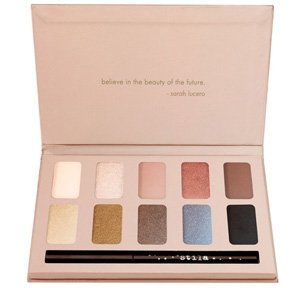 This is a favorite palette that a lot of my friends have - I don't have it yet myself but it's on my wishlist! This one features natural, neutral shades which are great for everyday makeup. A matte chocolate brown smudge stick complements nude pinks, ivories, browns and copper shimmers.
---
5

Urban Decay Naked Palette 3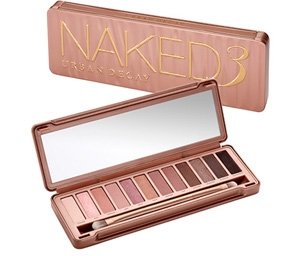 I've actually just bought this for myself and am waiting for it to arrive - I already own Urban Decay's Naked Palette 2 and love it! This is filled with rosy toned shadows perfect for the summer - every shade of rosy, flushed pink you could imagine. Buzz, a vibrant pink and Nooner, a brown toned pink matte look gorgeous and the palette contains 12 eyeshadow shades in all, with a double ended brush and primer potion sampler set - wow!
---
6

Bare Minerals Ready to Go Complexion Perfection Palette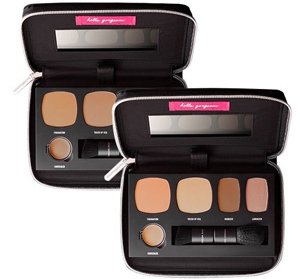 This comes in a range of shades to suit all skin tones - let's face it, who doesn't want to achieve complexion perfection? This palette is great for creating a natural, no-makeup look whilst concealing flaws and blemishes and features Bare Minerals READY Mineral formulas. Contains foundation, concealer, bronzer, luminizer and touch up veil plus a dual-ended brush. Perfect for taking with you wherever you go!
---
7

Too Faced No Makeup Makeup Face Palette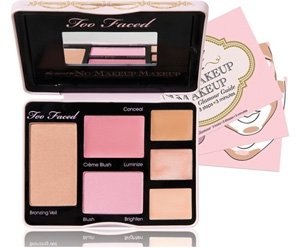 I'm a huge fan of the natural look and this palette lets you achieve flawless skin easily - it's great for hiding redness or uneven skin tone. The palette contains concealer, luminizer, bronzing veil, brightener and cream and powder blushes in pretty pink tones - perfect! You can pick this up at Beauty Bay in the sale, right now!
There you have it; my 7 must-have summer makeup palettes. I'm a massive eyeshadow addict so always have a whole host of eyeshadow palettes on the go, but palettes which help me achieve perfect skin are a close second, as I'm naturally fair skinned and flush easily. Do you love palettes or do you prefer buying makeup items singly? Which palettes are your favorites; are there any you couldn't live without?
---
Comments
Popular
Related
Recent