Drugstore Beauty Products that actually work and give great performance are not as hard to find as you might think. Many girls tend to shy away from drugstore beauty products, thinking that they should spend their money on overpriced "name-brand" products, but there are some great drugstore beauty products out there that work just fine! I've put together a list of my favorites for you to try out so you can see what I mean. These drugstore beauty products are my top-notch favorites and I know you will love them too!
1

Neutrogena Oil-Free Acne Stress Control
Price: $6.71 at drugstore.com
If you are as overloaded with stress as every other girl I know, then you should try this facial cleanser! It takes care of stress-related acne without over-drying your skin! I use mine twice a day, and so far I have no complaints whatsoever.
2

Pantene Pro-V Fine Hair Solutions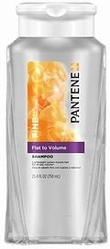 Price: $6.99 at drugstore.com
This is my most favorite drugstore beauty product for hair ever! Pantene shampoos smell divine, and this one gives the best body and volume to your hair that you could imagine. If you like it, try out the conditioner that goes with it for maximum impact on your hair!
3

Clean and Clear Oil Absorbing Sheets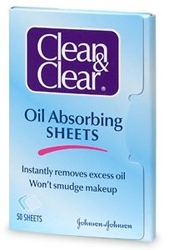 Price: $5.99 at drugstore.com
These oil absorbing sheets by clean and clear are my most favorite drugstore product ever! If you have oily skin like me, these are an essential. I have them in my purse, my car, my makeup bag and in my desk. They work to mop up mid-day shine and clear up excessive oil on your skin. LOVE this product!
4

U by Kotex Click Tampons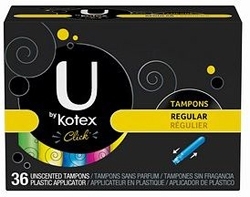 Price: $8.29 at drugstore.com
I used to have problems with tampons before I tried these. My tampons always leaked or felt uncomfortable. But since I tried these, I won't go back! These tampons are the best drugstore beauty products you will find. And they are so cute and super convenient!
5

Love's All over Body Spray

Price: $6.99 at drugstore.com
Here's a beauty product that is affordable and great! Love's Baby Soft body spray offers a clean, fresh scent that isn't overpowering or too floral. You can even use it as a room or car freshener if you need a quick pick me up!
6

Covergirl Lashblast Mascara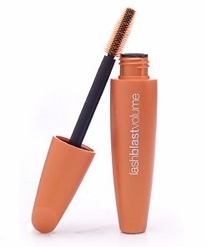 Price: $6.23 at drugstore.com
Truthfully, this is the best drugstore beauty product in the way of mascaras. I've tried many, many mascaras in my lifetime, and I can say without a doubt I will always hold true to Covergirl Lashblast! My lashes look thick and fat, and I always have less flaking than with any other brand mascara. And the tube is so cute!
7

E.L.F. Super Glossy Lip Shine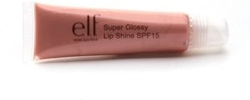 Price: $1.49 at drugstore.com
This gloss by ELF is by far the best drugstore product as far as glosses go. I've tried a lot, and they all seem sticky and tacky to me. But not this one! Give it a try, I know you will love it as much as I do!
8

Sally Hansen Insta-Dri Fast Dry Nail Color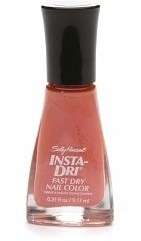 Price: $4.59 at drugstore.com
I love painting my nails and changing up the colors-what girl doesn't? But I HATE waiting for the polish to dry. That's why I was tickled pink when I discovered this drugstore beauty product! It dries within 60 seconds and you're chip-free and good to go! And so many different shades to choose from!
This is my list of great drugstore beauty products and I'm positive that you will be able to find something you love from my list! Remember, you don't always have to buy expensive designer products; as you can see, drugstore beauty products get the job done! Do you have any fave drugstore beauty products? I'd love to hear your top choices so please comment below! Thanks for reading my articles today!