Picking out the top Sephora products is hard isn't it? I know that I had a hard time coming up with my top Sephora products but I did it! I've picked 8 top Sephora products that really work and are a range from eyeshadows all the way to some eye primer. Seriously ladies, these are the best! Give these products a try!
---
1

Smoky Studio Customizable Eye Palette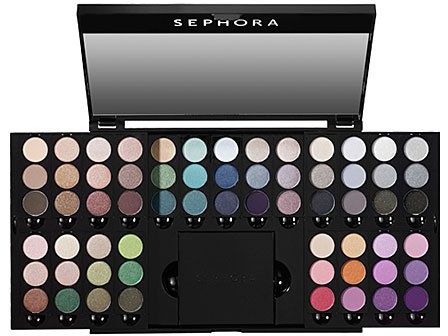 Price: $34.00 at amazon.com
One thing that I love about this top Sephora product is the fact that it does have an eyeshadow color for every single mood and every single day. Whether you are looking for browns, blues or greens, it's a got a color for you! Wouldn't you love to own this and finally have a choice in the morning?
---
2

Instant Eye Makeup Remover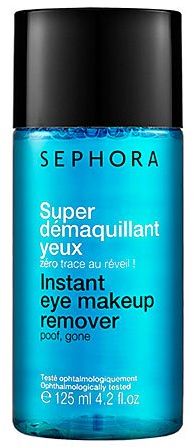 Price: $8.50 at amazon.com
I have actually tried a ton of different eye makeup removes and I've gotta say, this instant eye makeup remover is the best! The reason that this is one of my top Sephora products is because I take off my makeup every night and mascara is horrible to get! Try this ladies and you won't have a problem getting your eye makeup off anytime!
---
3

'Tricks of the Trade' anti-Shine Primer

Price: $5.00 at amazon.com
Now, I work in an office and it is really difficult to keep the shine away in my office. With the Tricks of the Trade primer, I don't have anymore shine halfway through the day! Just place on before your makeup, let it soak in and you've got an easy way to quit being shiny at work!
---
4

Perfecting Eye Primer

Price: $14.00 at amazon.com
So I actually just recently started using eye primer because I wanted to make sure that my eyeliner stuck on all day. This eye primer though, it's the best! It's smooth, creamy and it really does make your eye makeup last all day! That is absolutely why this is one of my top Sephora products!
---
5

Brush Wand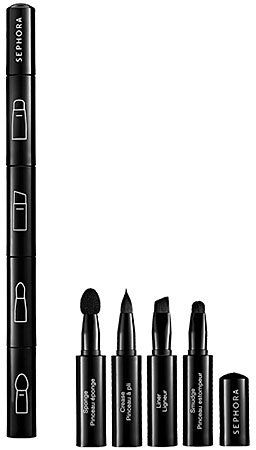 Price: $12.00 at amazon.com
If you're like me, I constantly lose my makeup brushes. I'm talking about all of the time. Sephora, with this brush wand has made it impossible to lose your brushes! This brush wand combines all of the brushes that you need in one long stick! They all screw together and I gotta say, it's genuis! This is absolutely something that is always in my makeup bag and that's why it's one of my top Sephora products!
---
6

Smoothing & Brightening Concealer

Price: $14.00 at amazon.com
If you're looking for a concealer that is really going to cover and that is really going make sure that your face looks beautiful, this is the concealer for you! It's smooth, it'll brighten up your face and truthfully, it's worth the price. Try it ladies, this is absolutely the concealer that can work wonders on your face!
---
7

Highlighting Compact Powder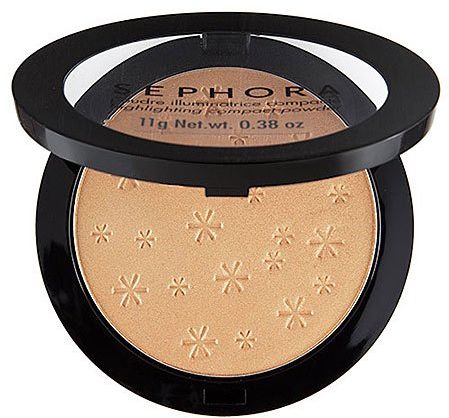 Price: $5.00 at amazon.com
One of the biggest problems that I have with all of my makeup is that it doesn't highlight my face. It doesn't brighten up all of my features. That's exactly what this powder is all about. This highlighting powder will not only highlight all of the features that you want, but it's truly one of the best feeling powders out there!
---
8

Sephora Perfecting Lash Primer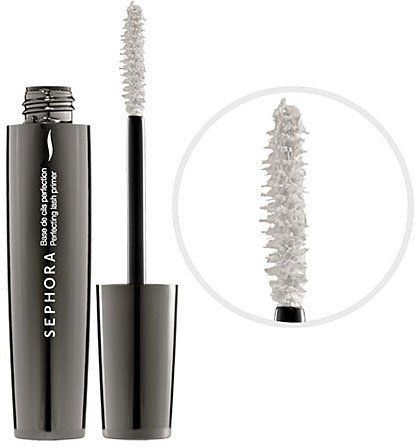 Price: $11.00 at amazon.com
Finally, the top Sephora product that I can't live without is their lash primer. Long lashes are all of the rave this year and I gotta say, this lash primer will length and hydrate your eyelashes. It will make your eyelashes appear thicker and you can use it with any and all mascaras!
Sephora is one of those brands that I didn't think about until I really started using it. These top Sephora products are some of the best out there. So ladies, what's some of your top Sephora products in your makeup bag?
More
Comments
Popular
Recent