If your waterproof makeup has failed you in the past, you've got to check out the seven best waterproof cosmetics that I recently came across! Hey, I know it's hard to enjoy summer activities when you're worried about your makeup smearing or running down your face! Not to worry, this list of the very best waterproof cosmetics will get you through wet and wild summer outings, tear jerker movies and then some!
---
1

Urban Decay 24/7 Glide-on Eye Pencil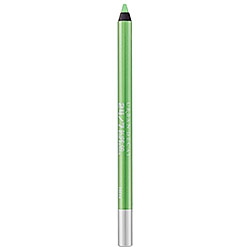 The best waterproof cosmetics are long-lasting, waterproof and look totally amazing. That's exactly why Urban Decay's 24/7 eyeliner earned a spot on this list of waterproof makeup! If you've never tried these eye pencils that come in a huge range of colors, you're so missing out! This creamy pencil glides on easy but stays put all day and night so you can get wet or sweat without worrying about fading or smudging! Available in 40 different colors at Sephora for $19.
---
2

Make up for Ever Face & Body Liquid Makeup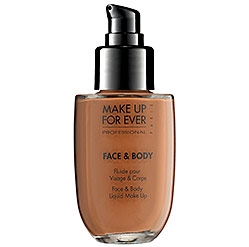 Make Up For Ever's gel-based liquid makeup is perf to get you through summer and basically any other season without worrying about it wearing off! Use it on your face and body to cover up imperfections, even up your skin tone and it is ideal for layering to build up coverage. If you're the type of gal who doesn't like going without makeup to the beach or pool, you've got to try it! Check it out at Sephora for $40.
3

Maybelline Volum' Express the Falsies Waterproof Mascara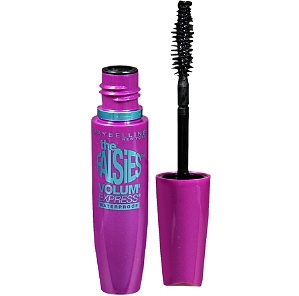 Some girls prefer this next waterproof beauty product over the regular type since waterproof mascaras tend to hold curl better. Whatever the reason, The Falsies mascara will give you long, separated and lush lashes with its spoon brush and Pro-Keratin formula! This is definitely a must-have for your makeup bag! Grab a tube at Target for $5.49.
---
4

Tarte Matte Waterproof Bronzer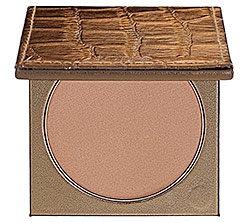 I had no idea that there was such a thing as waterproof bronzer, but I can't wait to try it! This bronzer contains no shimmer, is mineral-based, vegan and infused with Amazonian clay for a natural, healthy-looking complexion. This bronzer is also ideal for those who live in humid climates to keep skin matte and looking sun-kissed and healthy! Get it at Macy's for $29.
---
5

Make up for Ever Aqua Brow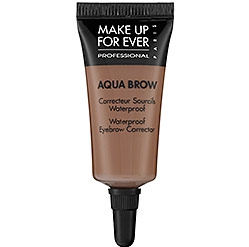 Aside from runny mascara, I think runny brows are another big beauty disaster! Whether you're taking a dip at the pool or spending the day at an amusement or water park, you don't want to curb your fun just because you want to keep your makeup intact! Try MUFE's Aqua Brow which is smudge and water resistant and will keep your eyebrows looking natural yet polished! At Sephora for $20.
---
6

Amazing Cosmetics Amazing Concealer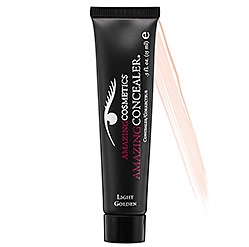 Since concealer is one of my many favorite beauty products, I had to find an effective water resistant concealer that would outlast our favorite summer activities! This tube is quite pricey, but the formula is super concentrated so you really only need a tiny bit to get super pigmented and seamless coverage that lasts. Try it out at Sephora at $42.
---
7

Jouer Cheek Tint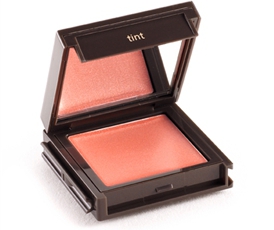 While this gorgeous cheek tint isn't labeled as waterproof makeup, experts recommend using cream formulas on the cheeks as it absorbs into your skin instead sitting on the skin like powders. This particular beauty product can be used to add some color to your cheeks or lips for a natural flush of color! Get it at jouercosmetics.com for $20.
No matter what your plans are, waterproof makeup can help you stay beautifully put together! I realize buying waterproof makeup can get expensive, but it typically looks more natural using a combo of regular and waterproof cosmetics. In that case, try using a makeup sealer on top of your regular makeup like Make Up For Ever's Aqua Seal to lock it all in! What's your favorite waterproof makeup so far?
More
---
Comments
Popular
Recent