Purple makeup palettes rule the current trends. There's something about the royal hue that meshes so well with the equally vibrant colors of the season. With an abundance of shades, you can easily work purple into a daytime or nighttime look. I don't know about you, but I love when a hot color can be both office ready and stunning enough for date night. I'm particularly loving the fall's purple makeup palettes because purple suits me – but it can suit you too, no matter what your hair color or complexion!
---
1

Pick Your Perfect Shade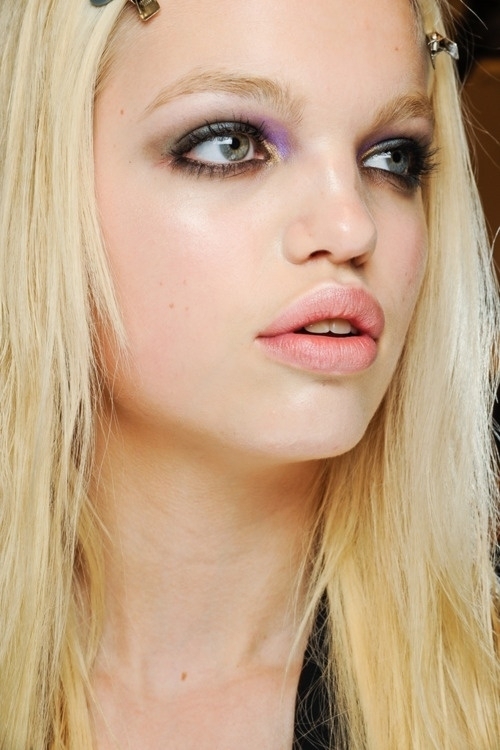 The first step is picking out your perfect shade. There are dozens of purple makeup palettes, some dark, some light, some in between. Different shades will work with different skin tones, eye colors, and hair colors. I think lighter shades look gorgeous on dark and honeyed skin tones, whereas a pale girl with a shade of dark plum is stunning. Pick your color, but play around and experiment with different hues first.
---
2

Lipstick in Lilac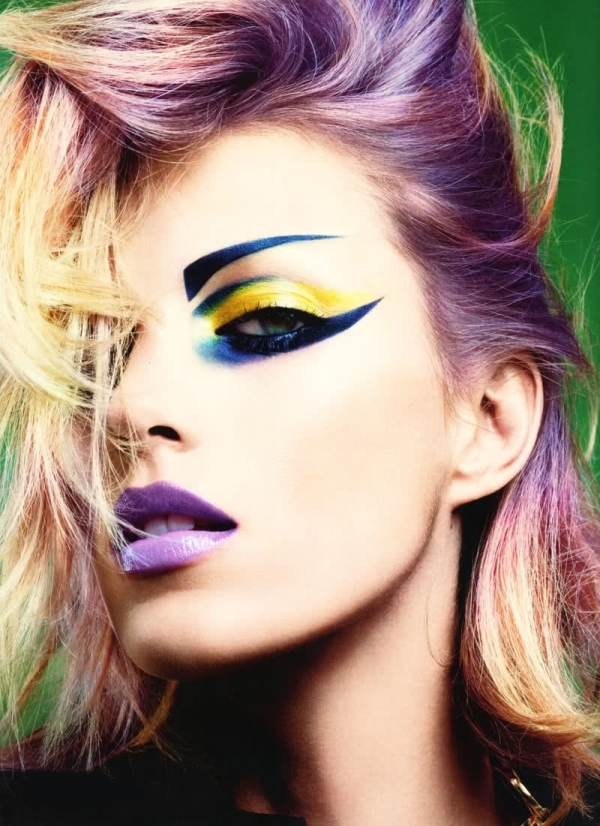 Or plum, or grape, or lavender. Remember, there are a million shades of purple. The point is, lipstick, gloss, or stain is a lovely way to wear the color. You just have to, again, find your perfect shade. For example, I can wear lighter shades of plum and very dark shades, but lilac on my lips will wash me out like nobody's business.
Trendinig Stories
More Stories ...
3

A Royal Blush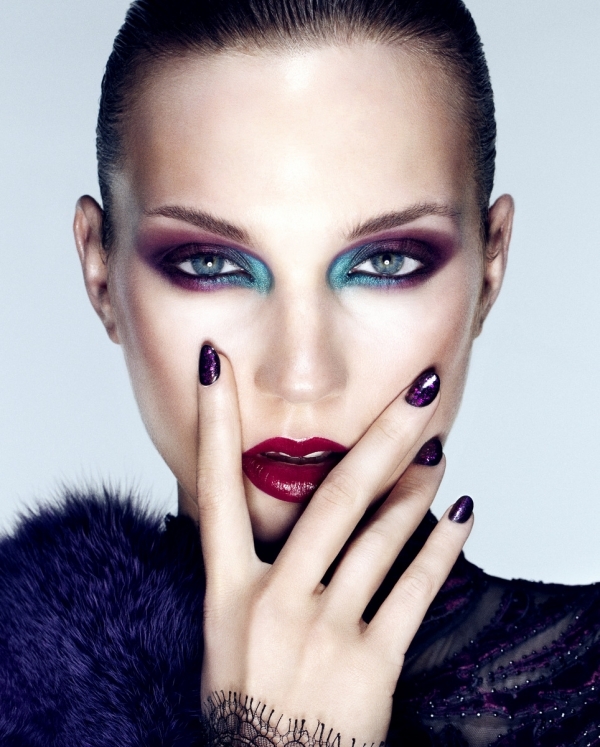 Why not dare to be different with a purple toned blush? You may choose something with some very subtle aubergine undertones, or if your skin can carry it, a light lavender based blush will look gorgeous. If you're very light skinned, however, I'd advise against anything too light in lilac or lavender, because you might start looking a little corpse like – or so my personal experience suggests!
---
4

Eye on the (Purple) Prize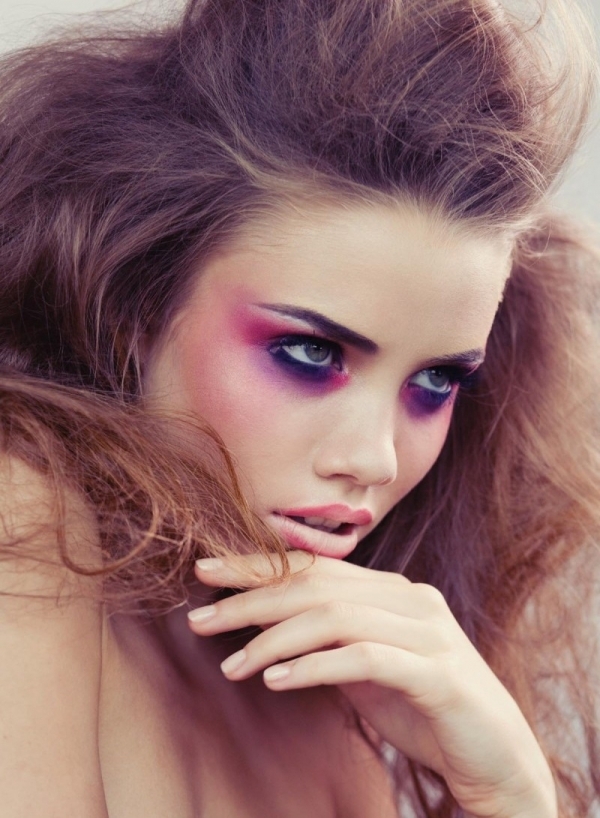 I love purple eye shadow and liner, and it looks SO good on me! I know that sounds woefully conceited, but I started wearing purple eye color in high school, and was so excited to finally find something that brought out my eyes and made my skin glow. I've got hazel eyes that sometimes border on amber and sometimes on green, so finding a complementary shade was hard. The great news is that whether you go light or dark, most shades of purple also complement dark brown, amber, blue, grey, and green eyes, so you really can't lose!
---
5

Make It Mascara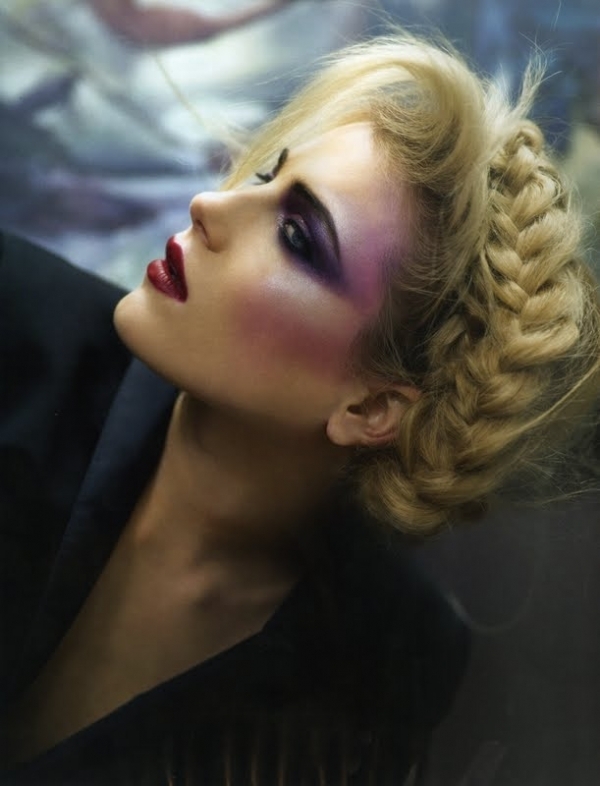 Mascara is different than shadow and liner, of course. Purple mascara, in a darker hue, is absolutely magical. It tends to look black, until you get up close, and even still, it will really make your eyes pop. If you have green flecks in your eyes, especially, purple mascara will enhance them and make them stand out in stunning relief.
---
6

Mix and Match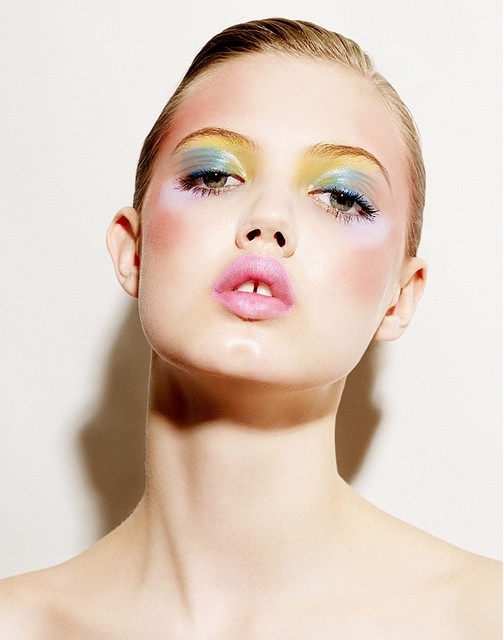 You don't have to go all purple, either. You can mix and match with ever so many colors, from neutrals to certain shades of pink and coral. Don't be afraid to use your face as a canvas, especially when you're playing around with different colors and combinations.
---
7

Go for the Gold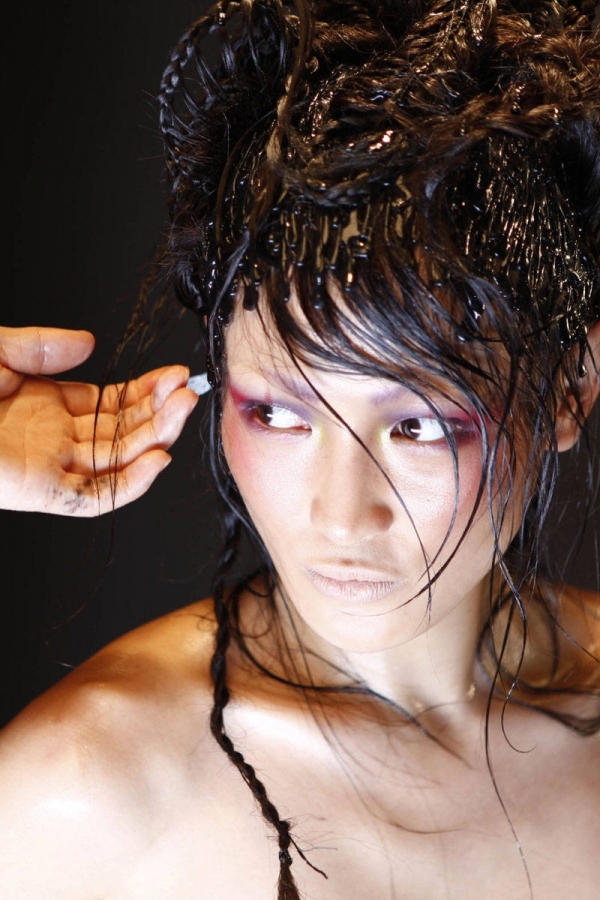 While you're experimenting, however, make sure you mix purple with gold. This is another great choice for green or hazel eyes, but works with any eye color that has green highlights. Look for a dark purple eyeliner with flecks of gold in it, or combine purple shadow along the crease of your eye with a dusting of gold. Even gold shadow and purple mascara will work ravishingly royal wonders on your eyes.
I hope you're tempted to pick up your own purple makeup palettes for fall, whether you go with eye shadow, blush, or the perfect collection of glosses. What do you think, are you ready to channel your inner royal goddess in such a rich, decadent color, or will you be keeping things more neutral this season?
---
Comments
Popular
Related
Recent