I'm so stoked about CoverGirl's Catching Fire makeup collection, aka the Capitol Collection. Mind, I'm a Hunger Games junkie anyway; I loved the books, adored the first movie, can't wait for the second, and now I'm dying to incorporate a little bit of each district into my daytime and nighttime looks. These makeups are gorgeous, and while I'll never be able to do the beauties of District 1 or District 9 any justice, I'm sure, I'm still so excited about these pieces from the Catching Fire makeup collection! There are 12 districts, of course, but these are the individual pieces from my top 7. Make sure you share your top picks, too!
---
1

District 1: Ink It! by Perfect Point plus in Golden Ink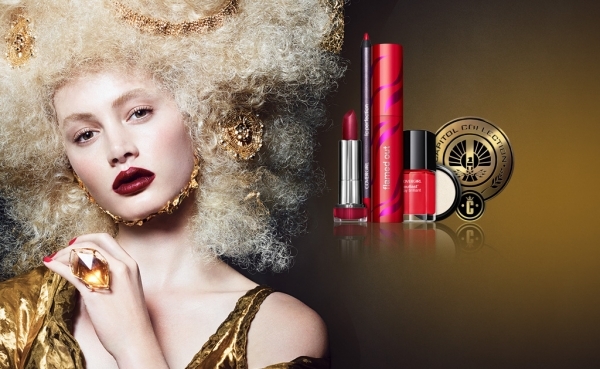 District 1, the Luxury District, is probably my favorite Catching Fire makeup collection, because I've got a thing for golds and dark reds. As you can see, there are many primo pieces for this District, but it's the Ink It! eyeliner in Golden Ink that I've got my eye on. Look at the way it brightens the eyes! It's ideal when you want minimal eye makeup that still pops!
2

District 3: SmokyShadowBlast in Silver Sky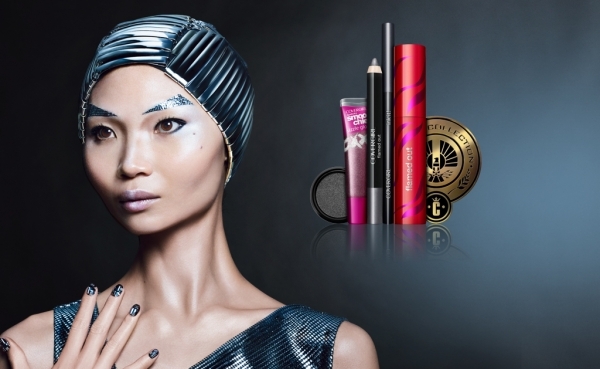 District 3 specializes in technology, so if you're going for a futuristic look, this is the District to emulate. I love all aspects of the Technology District, but since I'm a sucker for silver shadow, that's my top pick. Of course, SmokyShadowBlast comes in a variety of colors (and pops up all through the collection), so you can feel free to pick your own signature shade.
---
3

District 4: Flamed out Shadow Pencil in Lime Green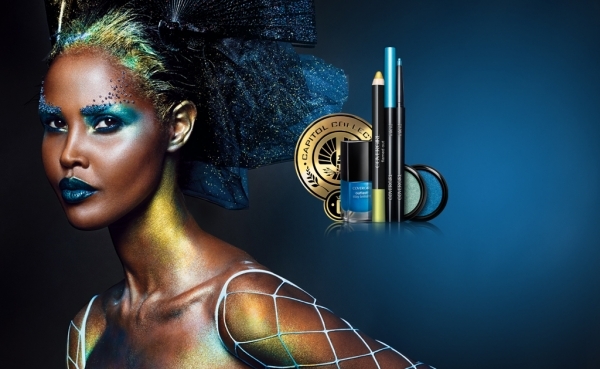 To be perfectly honest, I love every makeup product in the Fishing District. It's filled with oceanic shades like green, turquoise, sapphire, and aquamarine, and as you can see, you can get a really dynamic look. Of course, if you don't want to go all out with the aqua, you can really make your eyes pop with a touch of lime green eyeliner.
---
4

District 6: LipPerfection in Euphoria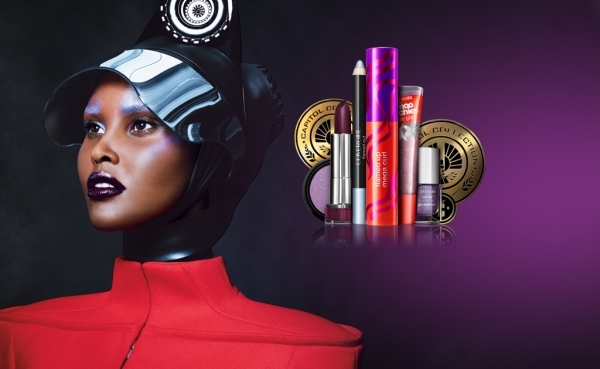 District 6 is the Transportation District, but you won't want to get away from these colors! This is another District with a ton of gorgeous products, but I love that lipstick. Euphoria is a gorgeous, dark color with definite hints of dark berry and purple, which makes it ideal for the fall. Though you can't see it, the Limited Edition Outlast Glosstinis in Violet Flicker is also stunning, especially if you love glittery purple polishes.
---
5

District 7: Vivid Impact Eyeliner in Jade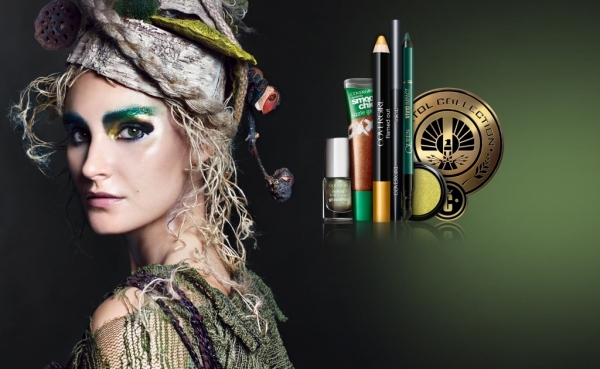 The Lumber District isn't just about wood; it celebrates all sorts of earthy colors, with lots of golds and greens. You could take your pick of products, like the Flamed Out Shadow Pencil in Gold Flame, but I love the jade eyeliner best. The way it makes your eyes stand out, it's a wonderful alternative to basic black. Again, check out the Glosstinis polish too, this time in Scalding Emerald.
---
6

District 8: Flamed out Shadow Pots in Red Hot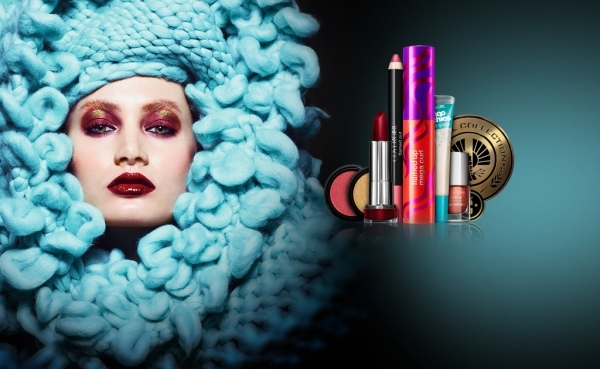 District 8, the Textile District, is all about flaming red shades. I love the Flamed Out Shadow Pencil for this District as well, in Red Hot Flame, but the eye shadow really gets to me. I can't pull off red very easily myself, but this makeup look makes me want to try. Can you beat those gold-green highlights?
---
7

District 10: Smoochies Sizzle Gloss in Make It Sparkle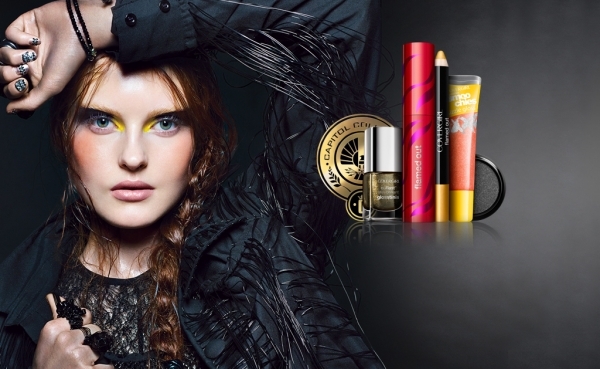 I couldn't forget the Mining District, right? This District is appropriately dark and smoldering, with just enough pops of color to keep it vivid. Though I could never wear it, I love all the yellow highlights from the gold shadow pencil, and the Flamed Out Shadow Pot in Molten Black is daring and dynamic. You shouldn't miss the Glosstinis in Black Heat either, which isn't as black as you might think. However, it's the gorgeous gloss that gets me, with just enough sparkle to give your lips a gorgeous, Girl-on-Fire kind of sheen.
Are these not just stunningly gorgeous? I can pass on looking like Effie, I think, but I'd love to duplicate one of those gorgeous, signature looks Katniss is known for, or to be able to pretend that Cinna's team spent hours on my makeup. So tell me, do you plan to snap up any pieces from this collection?
---
Comments
Popular
Related
Recent