Makeup Products can be pricey, especially if they don't deliver what they promise. But there are loads of hot new makeup products to try, and I can tell you from personal experience that every one of these makeup products works like it should. Whether you're in the market for a new mascara, or you're dying to try a tinted moisturizer, keep reading! Here are 7 hot new makeup products to try.
---
1

Fairydrops Scandal Queen Mascara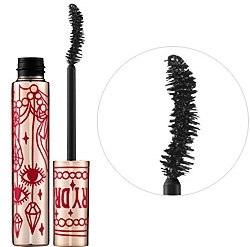 Price: $24.00 at sephora.com
Created by Japanese TV personality Aya Yasuda, this is my new favorite mascara! The formula is rich and thick, and water-proof, but what I love best is the brush. It's huge, lush, and picks up every single lash, even the tiny, skinny ones, and makes them all look long and voluminous! Don't you love makeup products that improve upon what nature gave you?
---
2

Philosophy Miracle Worker Dark Spot Correcting System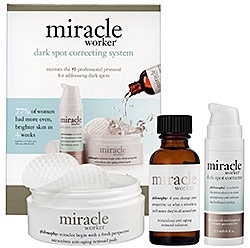 Price: $80.00 at sephora.com
If you have uneven skin, or just a few dark sun or age spots, you absolutely must try this new spot correcting system! It works miracles (as the name implies) to such an extent you'll never want to use anything else! It lightens the spots and improves overall skin tone in as little as 2 weeks.
3

Urban Decay Super-Saturated High Gloss Lip Color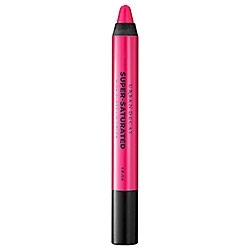 Price: $19.00 at sephora.com
Imagine your five favorite lip colors and glittering-est lip glosses, combined in one chubby, easy-to-use pencil — that's the exact product you get with this new lip pencil from Urban Decay. My face shade is Big Bang, a lush pink with glimmers. Urban Decay has tons of amazing makeup products, but this is one of my favorites!
---
4

Peter Thomas Roth Lashes to Die for the Liner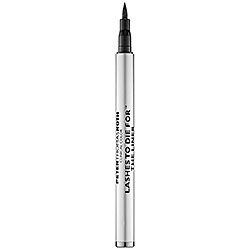 Price: $48.00 at sephora.com
As if having the ultimate smudge-proof, high-intensity color of a liquid liner wasn't bargain enough, this one comes with a built-in lash strengthener proven to make lashes look fuller, longer, and darker. In as little as two weeks, almost half of the women who used this liner saw an improvement, and by six weeks, almost 75% of them did. Amazing!
---
5

Living Proof Straight Spray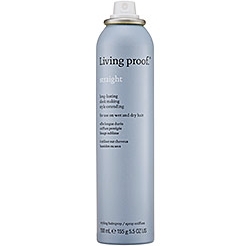 Price: $25.00 at sephora.com
Tired of straightening your hair every day? I mean, that's a lot of time with a flat iron, right? No worries then — this spray promises to keep your flat-ironed tresses bone-straight for days in a row. Does it work? My friend Erin swears by it — good enough for me! You've gotta love hair and makeup products that make your life easier!
---
6

Sephora Baked Moonshadow Trio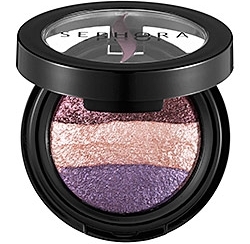 Price: $17.00 at sephora.com
One of the hottest makeup trends this fall is brilliant, dramatic eye color, and this palette by Sephora is gorgeous! This particular trio is made to enhance green eyes, but there's a version for blue and brown eyes, too. I just love the shades!
---
7

Nails Inc. Special Effects Crackle Top Coat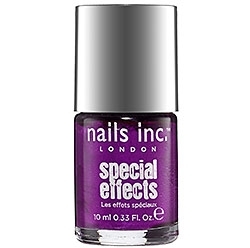 Price: $9.50 at sephora.com
I'm not sure if OPI was the first to introduce the crackle nail polish effect, but I like this one better. The color options are more intense, and they last just as long for a little less money. I adore makeup products for my nails -- who needs to spend tons of money on a pedicure?
All of these new makeup products are marvelous, aren't they? I especially love the Fairydrops mascara, and the Miracle Worker really does work miracles! Have you tried any of these makeup products? If so, what did you think? Do tell! For that matter, let us know about any other hot new makeup products you've tried!
---
Popular
Related
Recent