I'm absolutely in love with all in one makeup kits. They save so much time and they're easy to take with you when you travel. Another great benefit of all in one makeup kits are all the colors are designed to blend well together. If you're like me and prefer an easier, faster approach to makeup, give one of these kits a try.
---
1

E.l.f. Studio 141 Piece Master Makeup Collection

One of my absolute favorite all in one makeup kits comes from e.l.f. Studios. It's designed to create nearly any look you can imagine. Plus, it all slides into an unbelievably small compact, considering it contains 84 eyeshadows, 36 lip glosses, 6 blushes, 4 concealers and much more. It even has applicator brushes. If 141 pieces is too much for you, try the 83 piece set instead.
---
2

Shany Cosmetics Cameo All in One Makeup Kit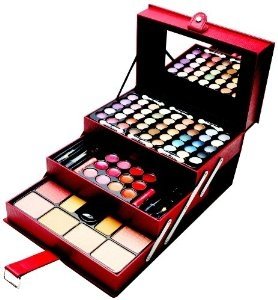 This kit by Shany Cosmetics is the perfect solution for replacing your entire makeup case. It's bigger than a compact, but the case is nicely laid out so you can find what you need quickly. The wide variety of shadows and glosses makes it easy to fall in love with this set. Plus, you'll also find mascara and liners along with foundation and powder. It's truly everything you need in one big set.
3

Beauty Revolution Complete Make over Makeup Artist Kit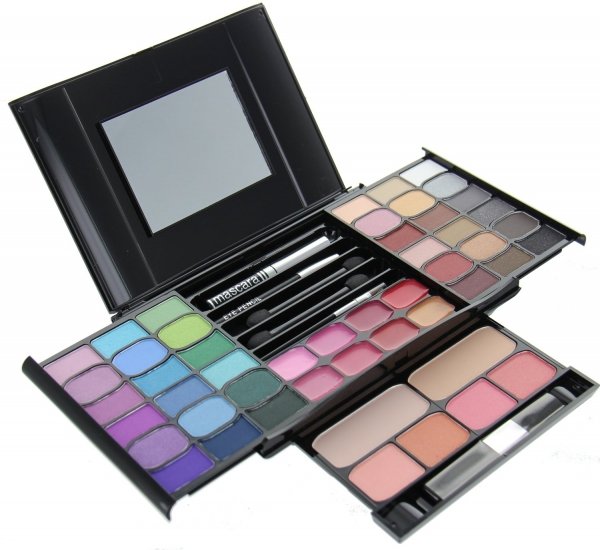 Beauty Revolution has some amazing makeup kits and this one is no exception. The small design contains 36 shadows, 8 lip glosses, 4 blushes, powder, mascara and eye liner. Plus, it has applicators. The lightweight makeup is perfect for any occasion. If you're looking for something to carry in a purse for a quick makeover, this is the kit you need.
---
4

Jumbl 65 All in One Makeup Kit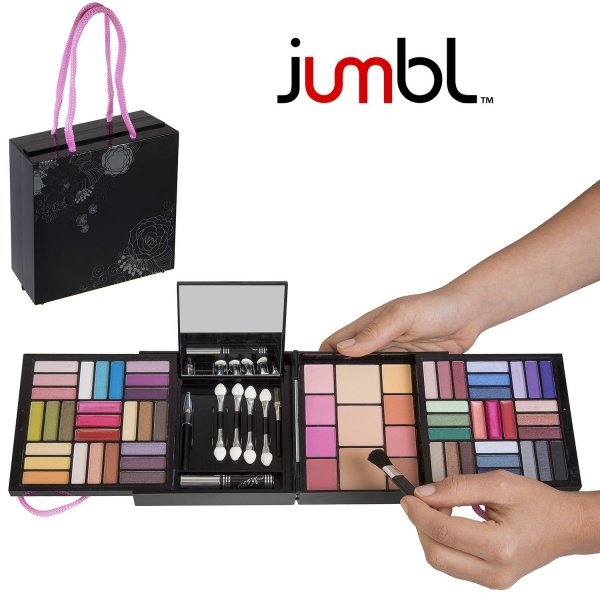 Jumbl's 65 piece kit comes in an adorable compact complete with an easy to carry gift box. I personally love the center area, which stores all your brushes and has a pop-up mirror for easy application on the go. The wide variety of colors will match any skin tone. It has plenty of shadows, glosses, blushes and powders to make every woman happy. It's also one of the lower priced kits on the list so it's super easy on your budget as well.
---
5

Blink Beauty Professional 8 Layer Makeup Cosmetic Kit
Blink Beauty's all in one kit is a little different than the rest. Instead of a compact or a case, the makeup comes in layered palettes in an easy to store box. As the name implies, you have 8 palettes to choose from, including one for lips, one for concealer, one for blush and five for shadow. It's designed to work well with sensitive skin, which is a huge benefit for me. It doesn't include brushes but the coverage is incredible, which helps make up for this little con.
---
6

Clinique All in One Colour Palette for Women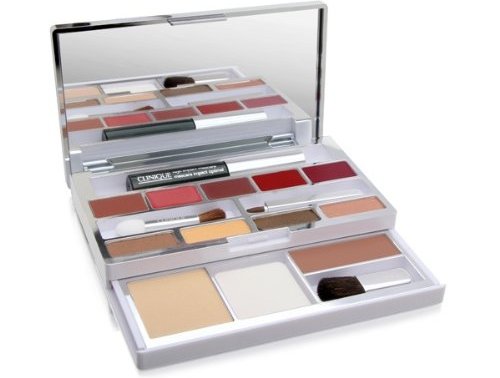 If you want a super small compact kit, look no further than this cute one from Clinique. While there isn't much variety, it does contain the basics, such as four shadows, five lipsticks, two blushes and mascara. I love the simplicity as you don't have to spend forever choosing which shadows and lipsticks to try first. I don't recommend this if you love having access to numerous colors at once.
---
7

Beauty Revolution Makeup Kit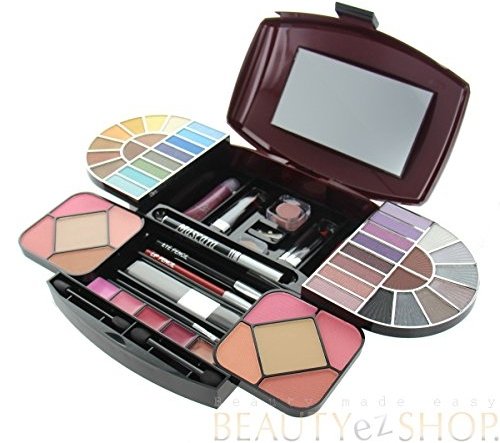 Beauty Revolution made the list twice for a good reason – their kits are incredible! This kit is a little different than the first one listed and the design is beautiful. Even though it includes 34 shadows, 9 glosses and 8 blushes, the compact design makes it easy to take with you anywhere. I personally love that it also includes liner pencils and a sharpener. Plus, it even includes mascara.
While an all in one kit might not completely replace your makeup, it can help reduce the chaos of having individual lip glosses and eye shadows everywhere. For me, I simply have my favorite foundation and concealer along with a few of these kits. It saves me space and time. What are your favorite makeup kits?
---
Comments
Popular
Related
Recent