The best foundations for oily skin fight shine instead of adding to it. In fact, choosing a foundation that is tailored to your skin type can help improve the look of your skin even after you take your makeup off. With so many options, it's hard to know where to begin. That is why I have made a list of the best foundations for oily skin.
---
1

Stila Stay All Day Foundation

This is the most innovative of the foundations for oily skin, using a unique oxygen technology that hydrates and nourishes your skin without using any oils. The technology in this bottle can even prevent premature aging of the skin and is full of botanical extracts that promote blood flow to your pores.
---
2

BareMinerals SPF 15 Matte Foundation

Using just 5 pure ingredients, this foundation for oily skin goes on smooth, providing full coverage. This formula has been proven to enhance the appearance of your skin after regular use. The SPF will protect your skin from the sun's harmful rays. This light and airy foundation will make you feel as if you aren't wearing makeup at all! bareMinerals makes sure all their products are free of oils and waxes that can irritate skin and cause breakouts making this a good foundation for your oily skin.
---
3

Make up for Ever HD Invisible Cover Foundation

Make Up For Ever has found a way to help those with oily skin RADIATE without SHINING in this amazing foundation for oily skin. This product is free of all oils but contains the mineral sericite, which enables rays of light to spread across the face, intensifying the radiance of your skin. Your skin will look stunning even under harsh, bright lights. This creamy product goes on flawlessly and looks invisible up close!
---
4

Laura Mercier Oil Free Photo Edition Foundation

This foundation for oily skin is packed with Vitamin E, Vitamin A, and green tea leaf extracts that moisturize the skin while providing precious antioxidants to your pores. As the name suggests, this lightweight foundation is free of any oils and is guaranteed to last all day. The formula stays on top of your skin without settling into fine lines and pores to create a full and even coverage!
---
5

Kat Von D Lock-It Tattoo Foundation

If you find foundations tailored to those with oily skin don't provide enough coverage, then this is the foundation for you! Kat Von D made this foundation with 21% pigment. Not only does that mean you'll get full coverage, it also means a little of this product goes a long way! This foundation works so well, it can even cover tattoos. The natural polymers in this formula actually absorb the oils in your skin, helping to fight shine while creating a matte finish. If you are planning on staying out all night, there's no need to stop off at home to touch up your makeup because this oil-free foundation is guaranteed to last for 24 hours.
---
6

NARS All Day Luminous Weightless Foundation

In a research poll, 100% of consumers who tried this foundation for oily skin said this product helps control oil and shine all day long. 100%! This product enhances your skin without masking it. The skin brightening enhancers can improve the radiance and texture of your skin, while the weightless formula is sweat and waterproof which prevents oiliness.
---
7

Burberry Velvet Foundation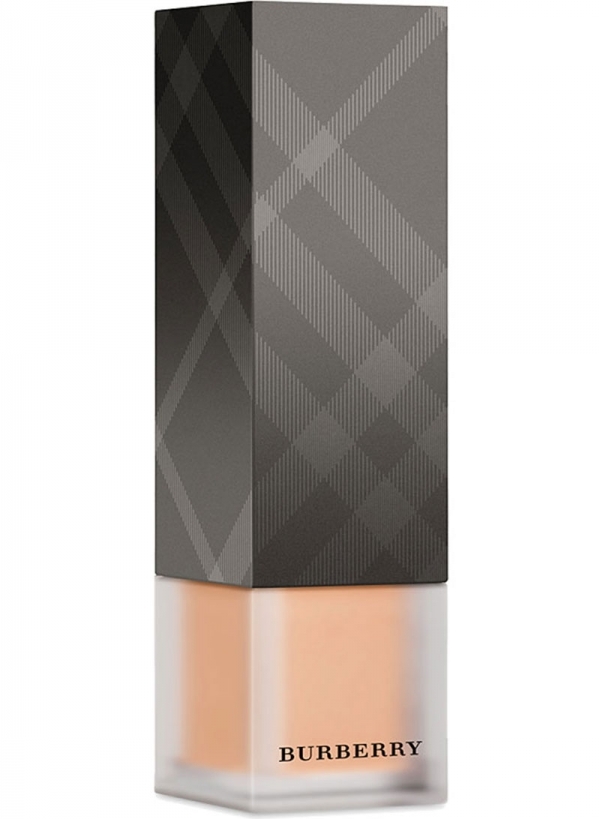 sephora.com
If you're looking for the ultimate cosmetic luxury to own, this quite possibly it. This foundation is great for anyone with oily skin because it has a gel application, with a matte finish, giving you a smooth, flawless foundation. It also contains wild rose extracts to nourish the skin and reduce shine.
---
8

Clarins Ever Matte Oil-free Foundation

Clarins Ever Matte Foundation is a great foundation to try if you have oily skin because it has a smooth finish that also tightens pores. This foundation can be worn day to night with no signs of wear, and is made for all skin types, but best for those with oily skin.
---
9

Mac Studio Finish Foundation with Spf 15

As a huge fan of MAC products, this foundation is just another reason why MAC is a great brand to turn to, whatever your skin care needs. For those with oily skin, this is a top pick because it contains a special formula to reduce the size of your pores, and appearance of pores, all with just one application. It offers a medium coverage and a SPF factor to keep your lovely skin safe from the sun.
---
10

Clinique Pore Refining Solutions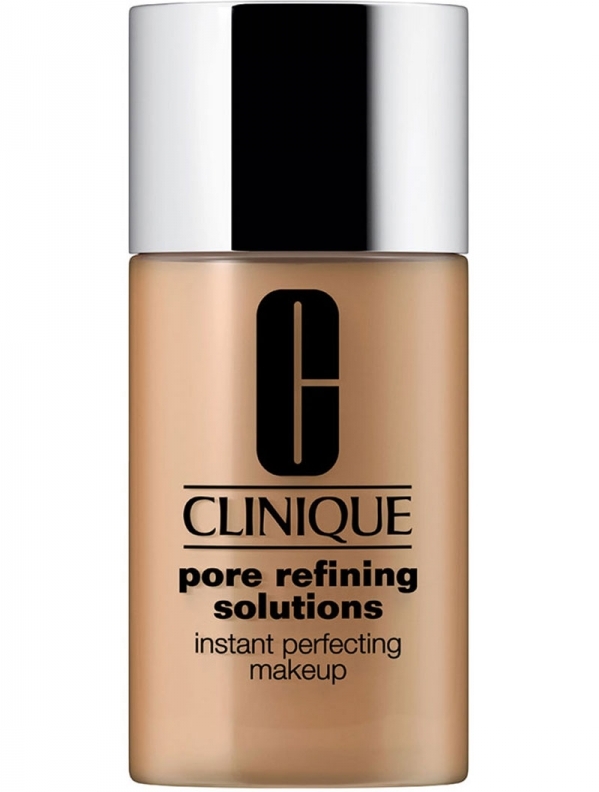 macys.com
With Clinique's wide range of foundation choices, this product should be a go-to if you have oily skin. It instantly shrinks pores, gives a flawless finish, and won't wear off easily during the day. It hides blemishes well, is lightweight and oil-free.
---
11

Shiseido Synchro Skin Lasting Liquid Foundation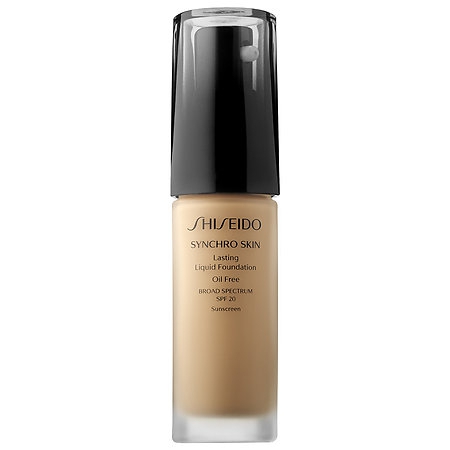 sephora.com
For perfectly refined pores, make this foundation your first try. It's has a semi-matte finish and medium coverage, so it's not too heavy or too light. It also goes on smooth, and seems to work well in photographs, in my own experience with this foundation as well. It's especially great for hiding acne scars and large pores, without looking too heavy, and it gives a really natural finish to the skin.
---
12

Estee Lauder Equalizer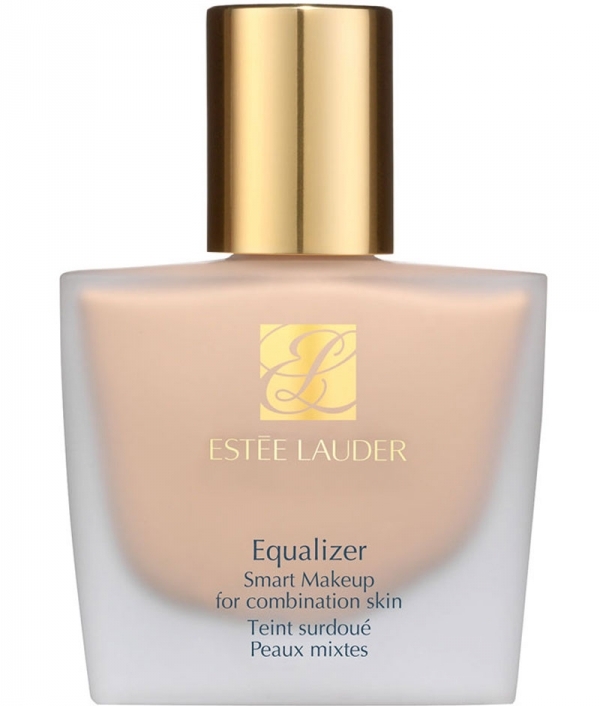 macys.com
Estee Lauder is a remarkable brand for giving a flawless finish, and adjusting to your specific skin type. Equalizer Smart Makeup adjusts to your specific skin care needs, and it detects how oily your skin is, helping to give you the right coverage. Never too dry or oily, the finish of this foundation keeps your skin looking smooth and luxurious. It especially works well in photographs as well with light diffusing properties.
All of these foundations for oily skin are designed to keep your skin's natural oils at bay while also refreshing and hydrating your pores. Which of these foundations are you most excited to try? Did your favorite foundation for oily skin not make the list? If so, which foundation do you use?
This article was written in collaboration with editor Lydia Sheehan.
More
---
Comments
Popular
Recent