Choosing the right blush colors for dark skin can be a chore in and of itself! It's hard to find something that looks beautiful and flawless on dark skin – and that shows up! If you're dying to know what blush colors for dark skin are ideal, don't worry, I've got the all of the right colors for you! I've got everything from rosy pinks all the way to some really pretty coral colors! So, you ready to dive into my top 7 blush colors for dark skin? Get ready!
---
1

Dior Rosy Glow Healthy Glow Awakening Blush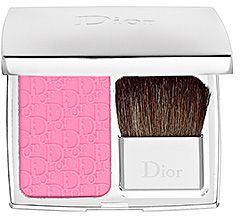 The very first color out of my top 7 blush colors for dark skin that I'm going to talk about is rosy glow! This is available on any Sephora website or even in the store and it's petal pink rose. It's beautiful – a little on the expensive side (right around $44.00), but it's so worth it! It looks flawless on darker skin and really brings out a healthy glow!
2

BareMinerals Ready Blush: Peachy Coral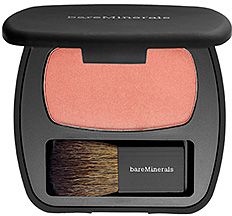 The next color that I'm going to talk about is a peachy coral! This color has a bit of an orange tint to it and honestly, it's so, so pretty! It shimmers, shines and is only about $22.00! It's so worth the money girls and it looks absolutely beautiful on any skin tone!
---
3

NARS: Highlighting/Bronzing Blush Duo: Orgasm/Laguna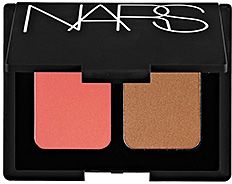 If you are looking for a blush/bronzer duo that is ideal for darker skin tones, this is it! This pairing is not only amazing, but it'll highlight your cheeks – and really bring out that healthy glow that you have inside! It's sheer colors, so if you are looking for just a little shimmer and shine, this is the pair for you!
---
4

Bobbi Brown: Bright Apricot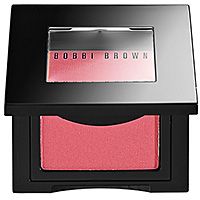 Bright, bright colors are colors that look amazing on darker skin and this silky-sheer powder blush is actually a great pop of color that glides on so smooth! It offers up a matte finish and it lasts a very, very long time! So girls, if you want a bright pop of color on your cheeks, this is the one for you!
---
5

Bobbi Brown Pot Rouge for Lips and Cheeks: Pink Rose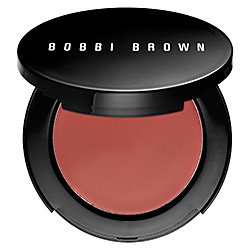 I actually love this amazing Bobbi Brown rouge because of the fact that you can use it not only on your cheeks, but also on your lips! It's a little on the sheer side but it also shimmers and shines. It you want a beautiful finish and a bright color to make sure that you stand out, this is the greatest product for you!
---
6

Sephora Collection Microsmooth Blush Duo: Tangerine Tease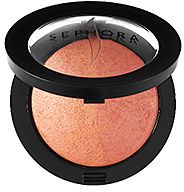 One of the biggest things to remember when you're looking for blush for darker skin is that the color needs to show up and look beautiful. This awesome tangerine color is ideal for darker skin tones and the orange base can really bring out any eye color at all! Want a pop of color for your cheeks? This is the color for you!
---
7

Urban Decay Afterglow Glide-on Cheek Tint: Fetish
Finally girls, the last color we're going to talk about is rosy pink. It's called Fetish and it's absolutely beautiful on! It glides on effortlessly, is totally weightless and is sheer. The best part? You'll never feel anything cakey and it's actually good for your skin!
So girls, what other blushes for dark skin do you have? Any other colors to share? What are some of your favorites? Give 'em up in the comments!
---
Comments
Popular
Related
Recent