I actually am not the hugest fan in the world of lipstick – until I find the best lipstick palettes that offer everything that my lip gloss does! These are the best lipstick palettes for girls that hate lipstick, for girls that want to stick with their lip gloss. If you're that girl, take a look below and see if I can convert you into a lipstick lover!
---
1

Edward Bess – Baby Pink Lip Palette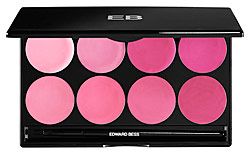 I love pink lips. I think that they are totally beautiful. Pink lips can make any outfit look a little bit hotter! If you're looking for the best lipstick palettes for pink lips, look no more! Edward Bess put together one of the most incredible lipstick palettes; it is absolutely beautiful and totally pink!
---
2

Bite Beauty - Liminous Lip Library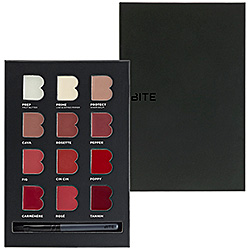 Another great sign of a fantastic lipstick palette is the one that has a ton of different uses and a ton of different colors. That's what Bite Beauty did in their lipstick palette. It's got colors for your cheeks, lips and even your eyes! It's a beautiful little set and a must have for any makeup bag!
3

Sephora & Pantone Universe – Precious Foil Lipstick Palette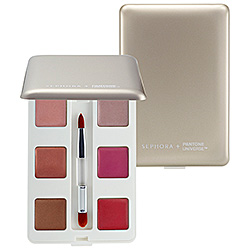 If you're looking for lipstick that is a little more sophisticated, you've got to give a try to this lipstick palette. It's got everything from some bright pinks and reds all the way to mauve colors. It's ideal for the office and even for a night out on the town!
---
4

Bobbi Brown 'Bellini' Lip & Eye Palette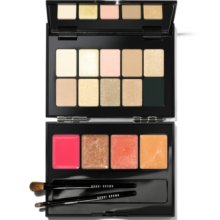 If you want a lipstick palette that is all sparkle and shine, this is the one for you! It's a mixture of eye makeup and lipstick, but I've got to say, the lipstick looks amazing! This palette has everything from bright to shimmery, from sparkly to toned down. It's perfect!
---
5

Sephora Collection – IZAK Mini Lipstick Set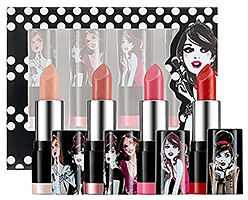 Now this one might not be a lipstick palette per se, but it does come with four different color lipsticks, so you know exactly what you are getting. What I love about this awesome collection is that it has sparkly red, some nude colors and finally some pinks. It's perfect for anyone!
---
6

Bite Beauty - Luminous Crème Lipstick Trio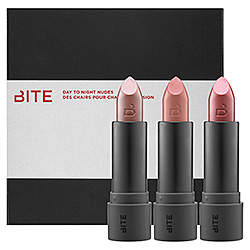 I actually love any and all crème lipsticks. I think that they go on smooth, stay on forever and look fantastic. If you want the best colors? You've got to take a look at this awesome Bite Beauty collection! Again, not a lipstick palette, but it's so worth taking a look at!
---
7

Korres – the Lip Blockbuster Volume II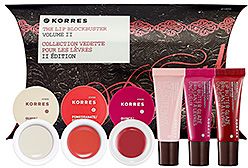 Korres is a brand that I hadn't actually heard of until I tried this awesome collection. It's got all of the colors in the world and it's bright. The smoothness of the lipstick is my favorite and this lipstick stays on forever! Give it a try, girls!
---
8

Kat Von D – Mini Lipstick Duo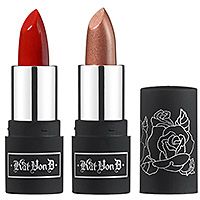 Finally, the last lipstick palette that we're going to talk about is actually two mini lipsticks – a bright red and a gold! What I love about these colors is that you can actually mix them together a little bit and wear them together – it'll be shimmery and shiny!
So ya'll, you have all of my favorite lipstick collections and palettes. What are some of your favorites? What brands do you like best?
More
---
Comments
Popular
Recent